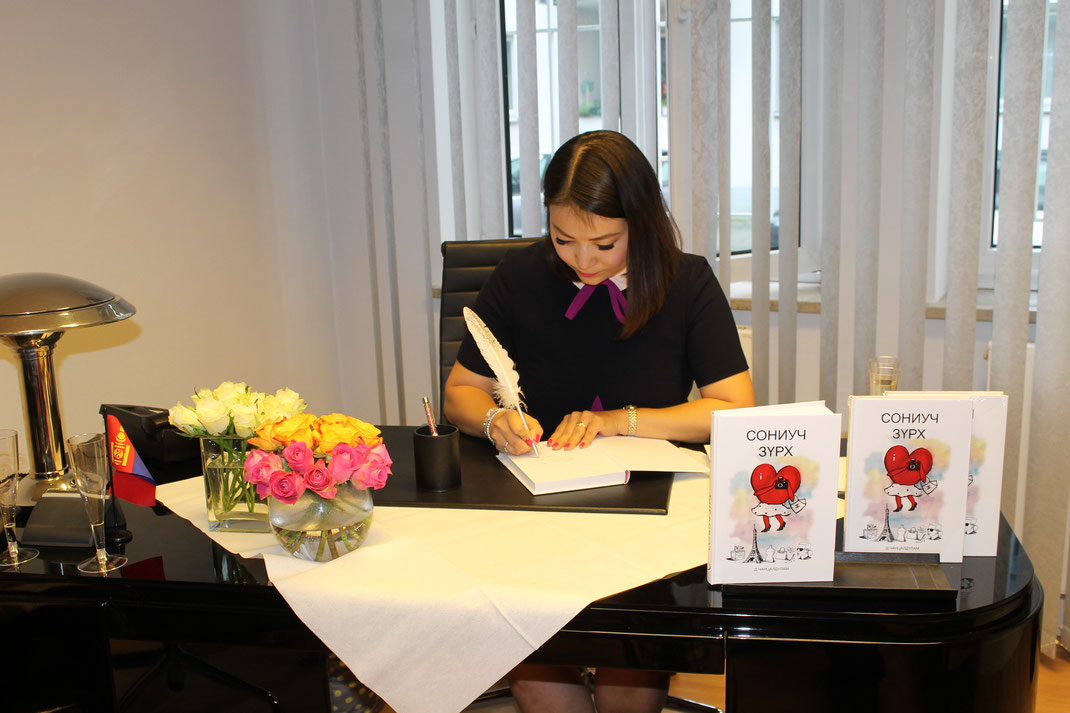 For those of you, who follow me on instagram, know already that recently my first book was published in Mongolia. It is a coffeetable book, named "A curious heart" with my 16 articles in fashion, art and travel. Some of you asked me on instagram, if I'd publish it in english. If I ever consider it to publish in foreign language, then it would rather be in german language, due to the fact that I am far more familiar with this language than with english. Sometimes, I even consider to change the blog language into german.
My very first book party took place at the Honorary General Consulate of Mongolia in Munich last sunday.Below you will find the flyer. My beautiful friend acted as a model for this.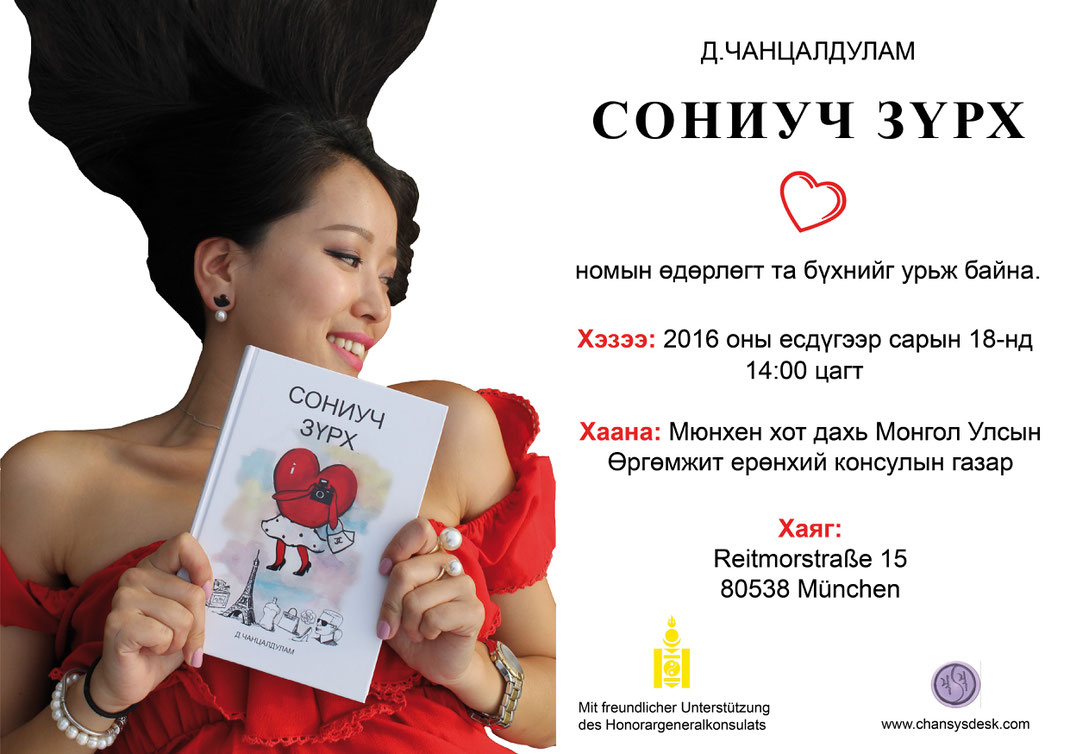 With the Honorary General Consul of Mongolia in Munich, Dr.Pitum
I had the pleasure to meet the Honorary Consul at the official talk with the law professor, who was invited by the department of criminal law, where I worked.I handed him my first legal book as co-author that time. This time, I showed him my first non legal book and told him about my intention to organize a book party. He was very obliging and not only offered me his support, but also suggested me to organize it at the consulate. I must be crazy not to gladly accept such generousity. Thank you ever so much for this opportunity!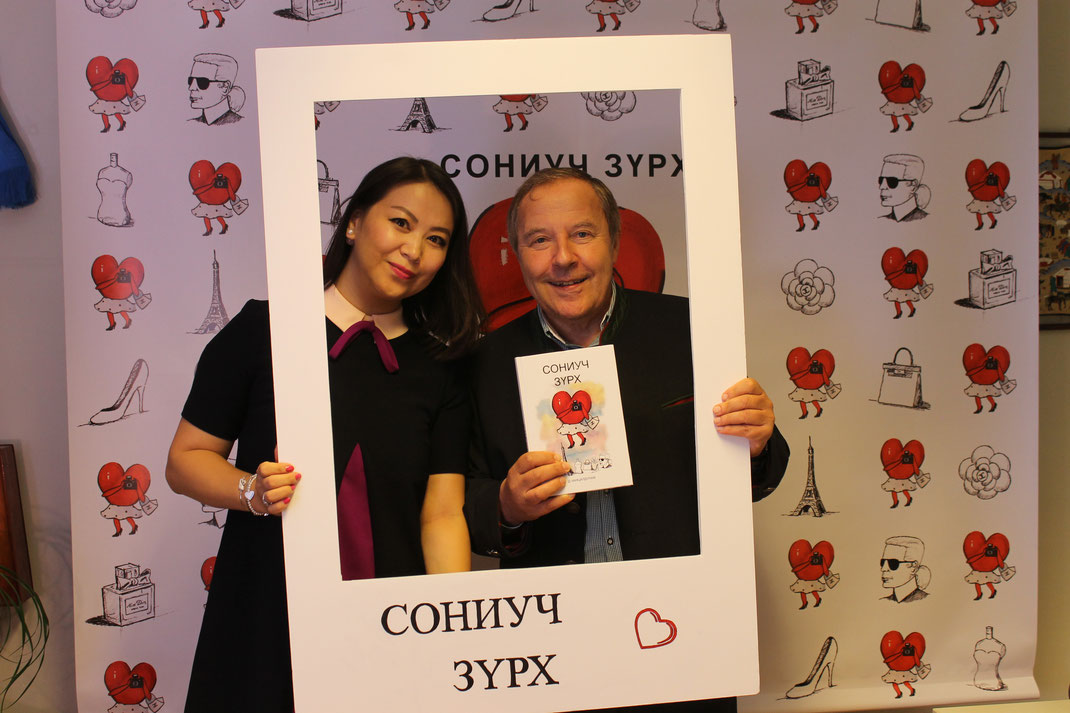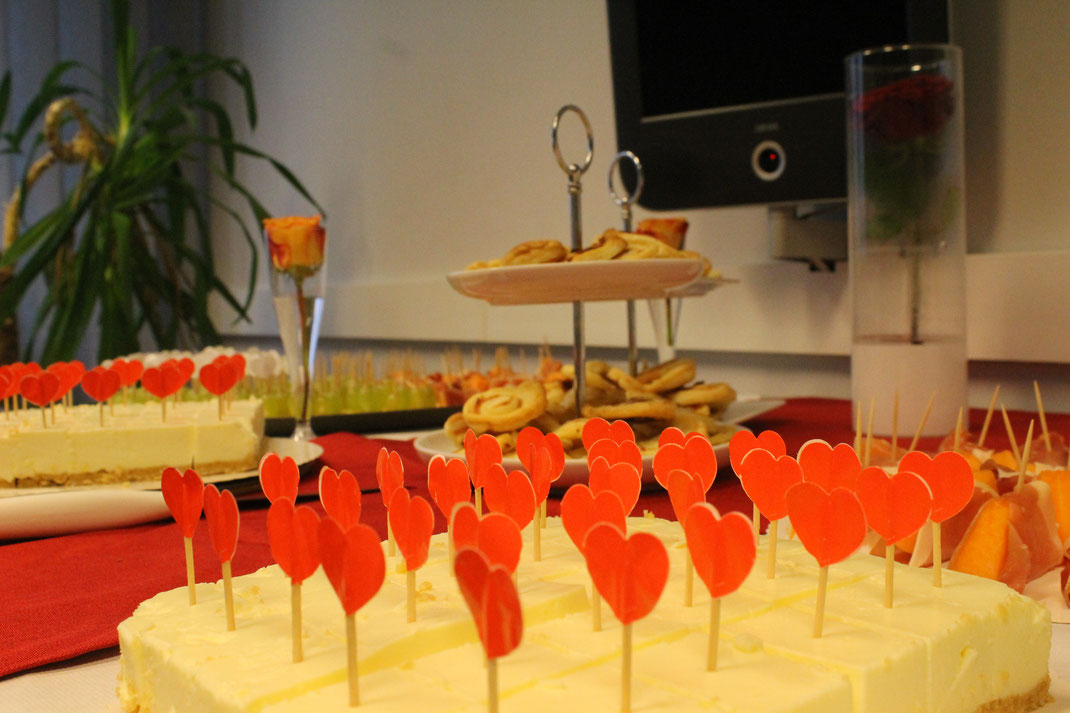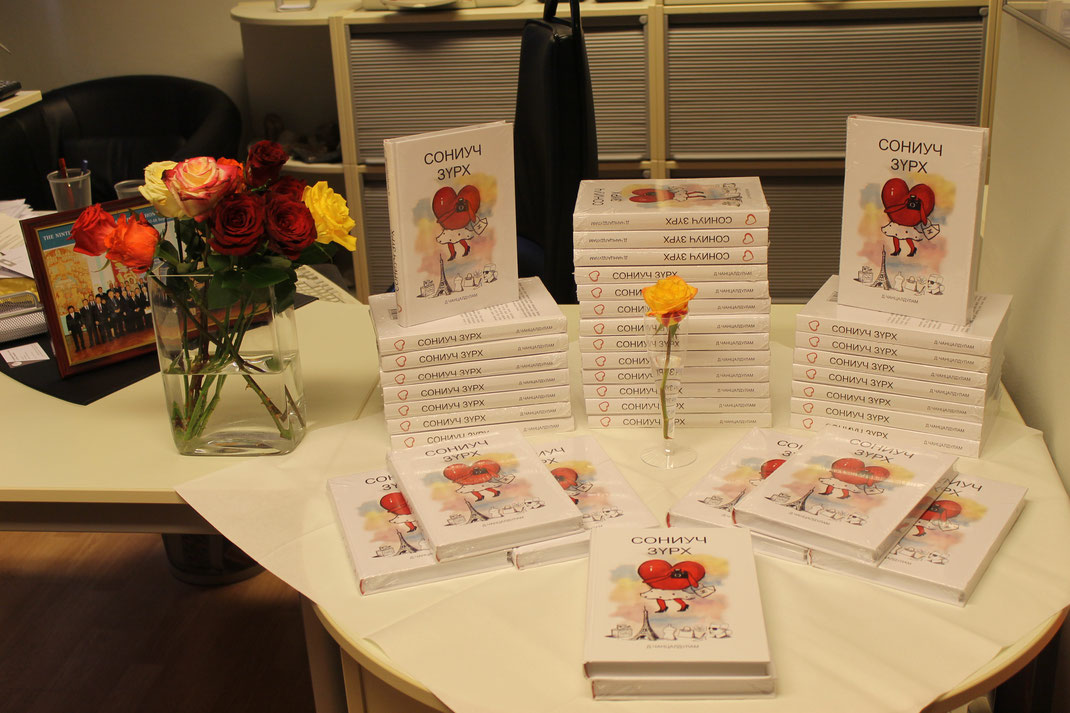 The Honorary Consul's desk turned for one day into Chansy's desk with roses and feather pen.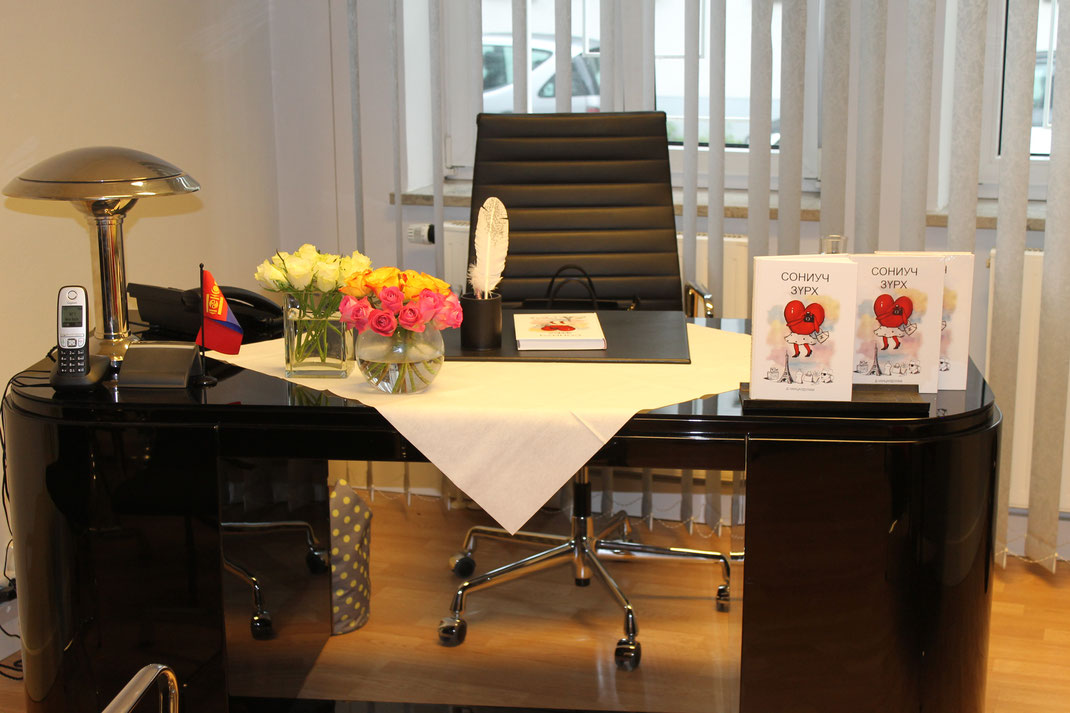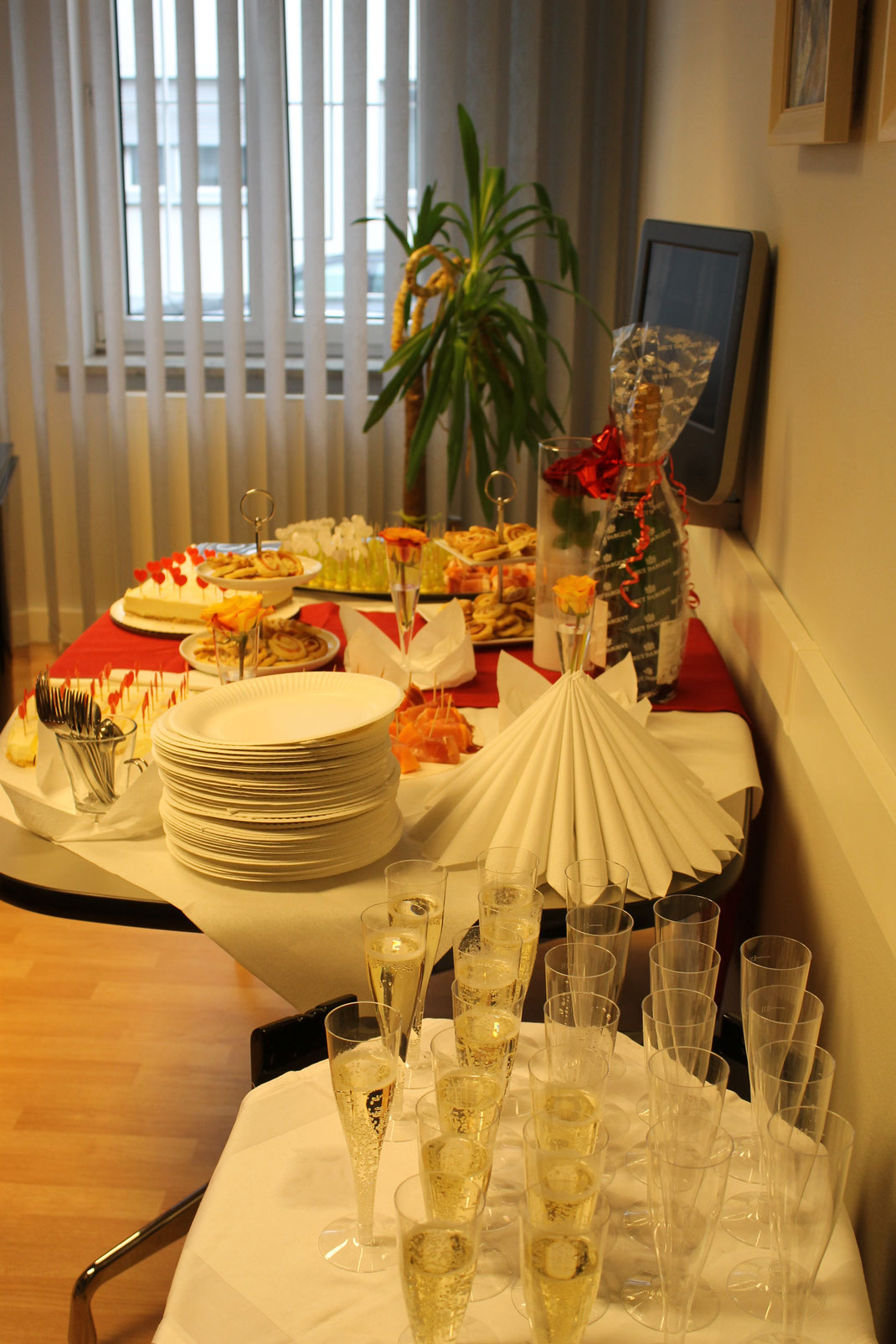 Dr.Pitum was very kind to open the event. His greeting flattered me. He pointed that the consulate is open not only for political or economic meetings and he also welcomes cultural events, that the Mongolians should not hesitate to come in such matter.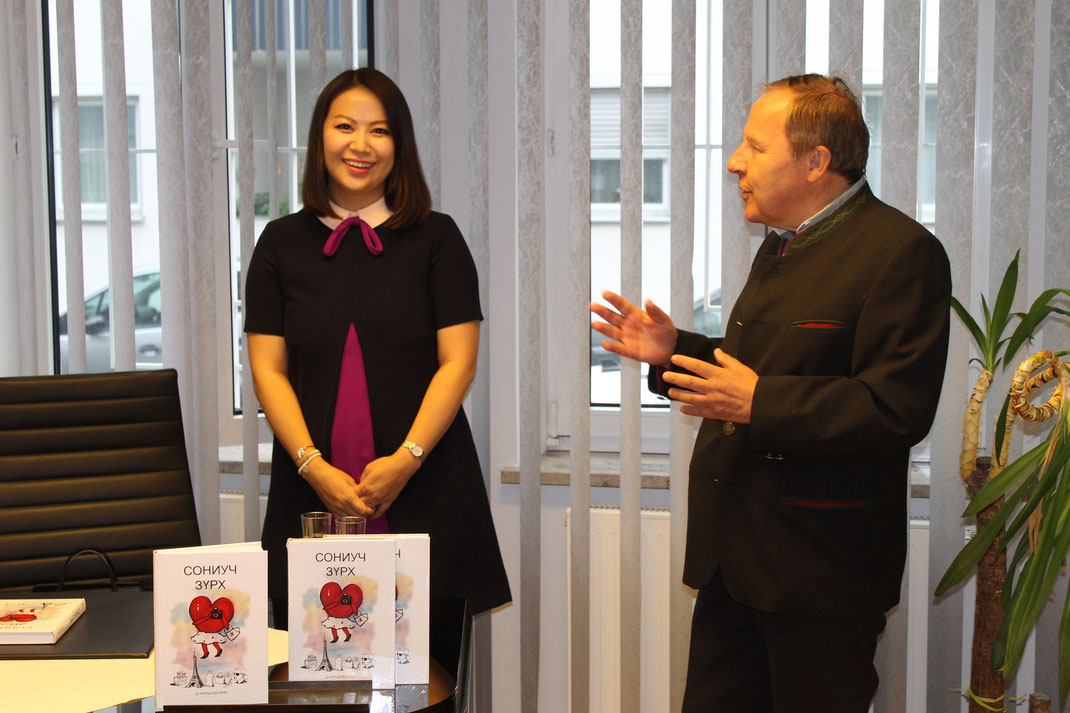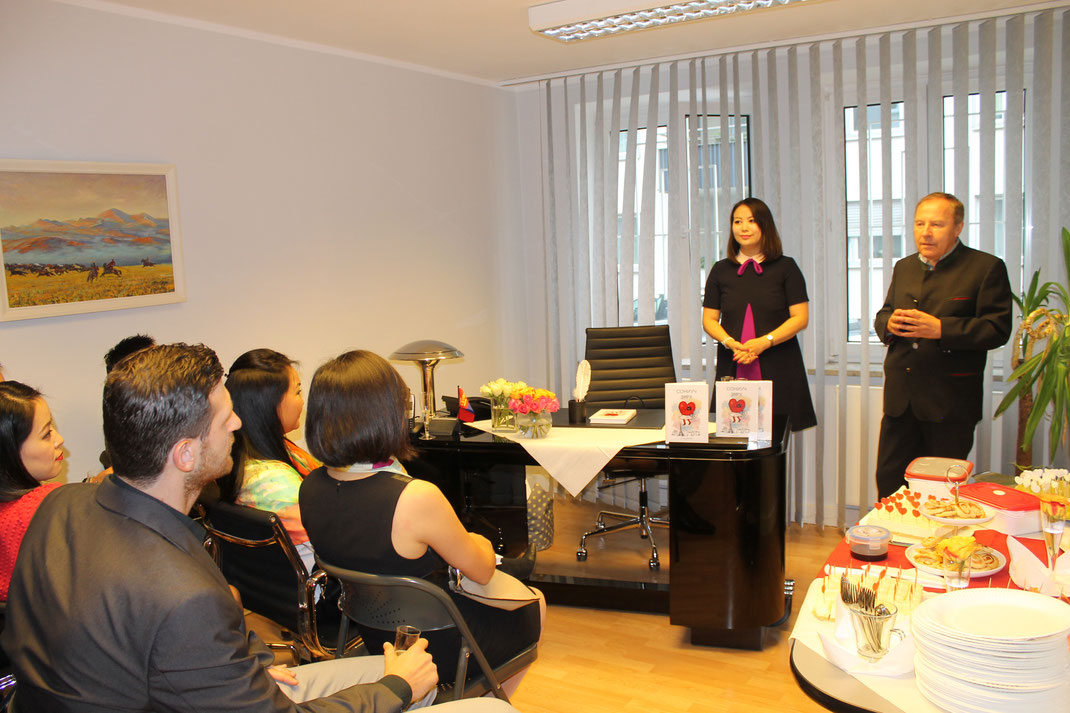 After opening,we went on in mongolian language. I introduced the book, told the story about its coming into life. I highlighted my speech with the importance of pursuing the passion, taking it serious and making the best of it. Then, this is exactly, why I wrote this book. Every single page of the book was based on my passion, not profession. Some guests came a little bit later.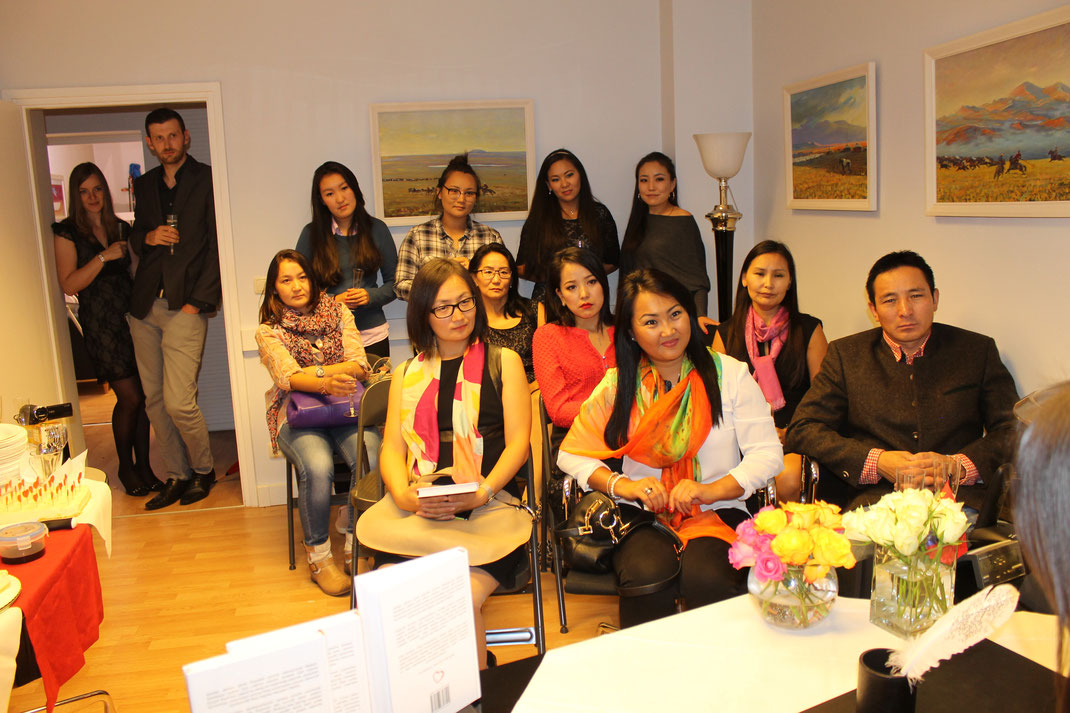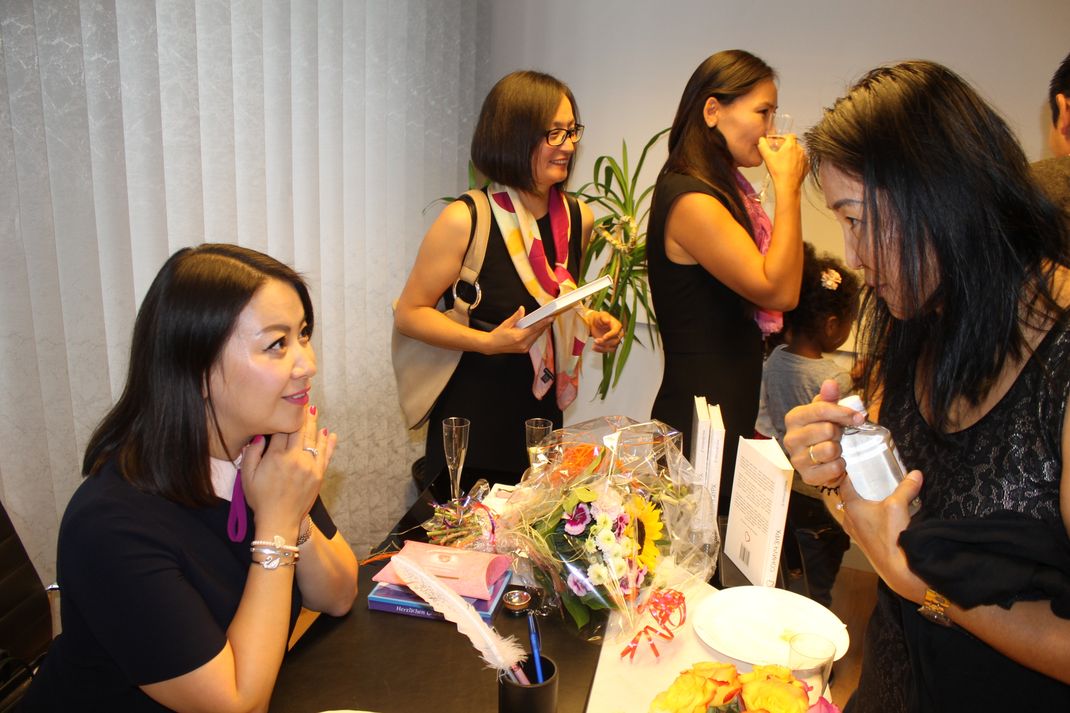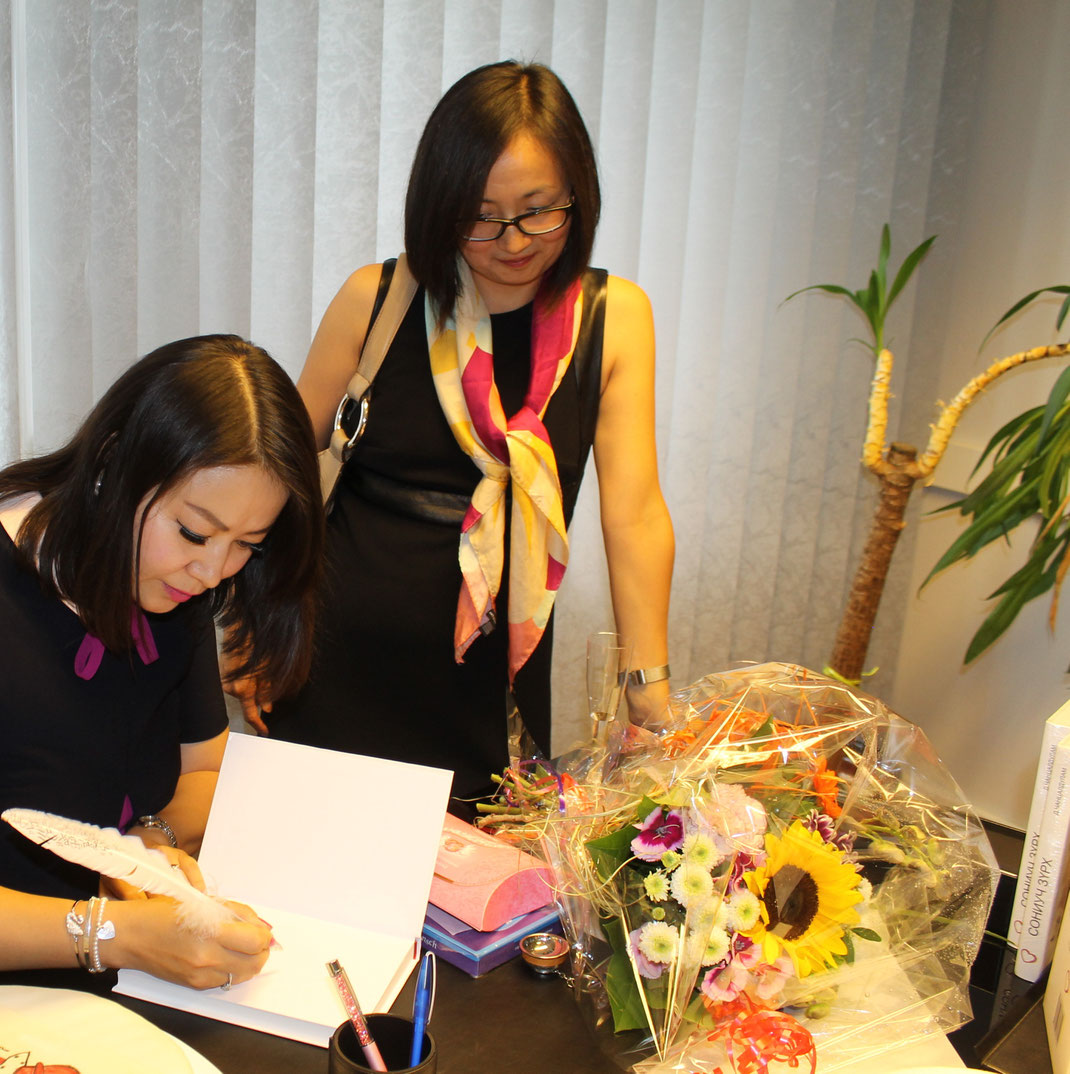 Signing my book for someone is really precious feeling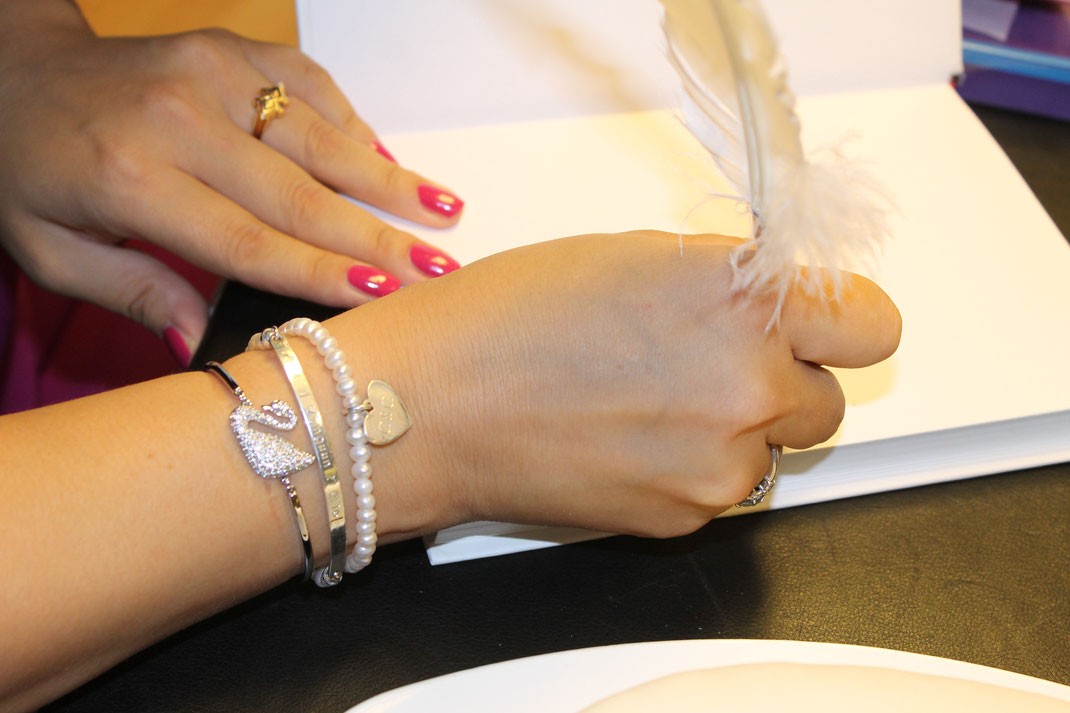 In another room of the consulate, we prepared the press/photo wall for guests for photo shooting.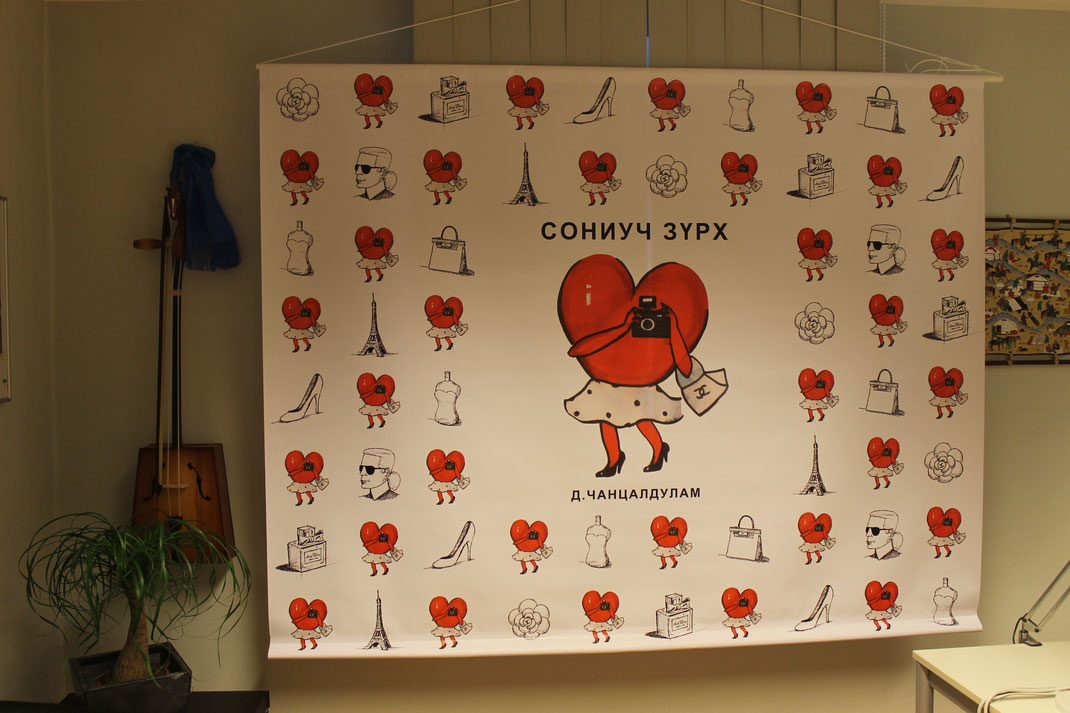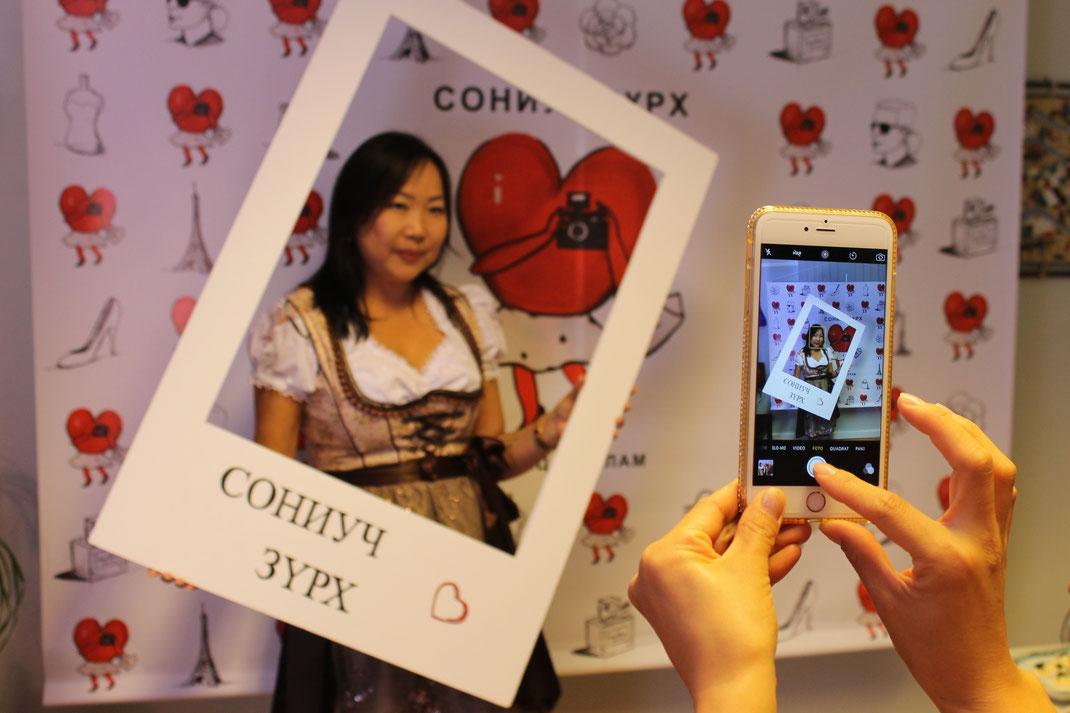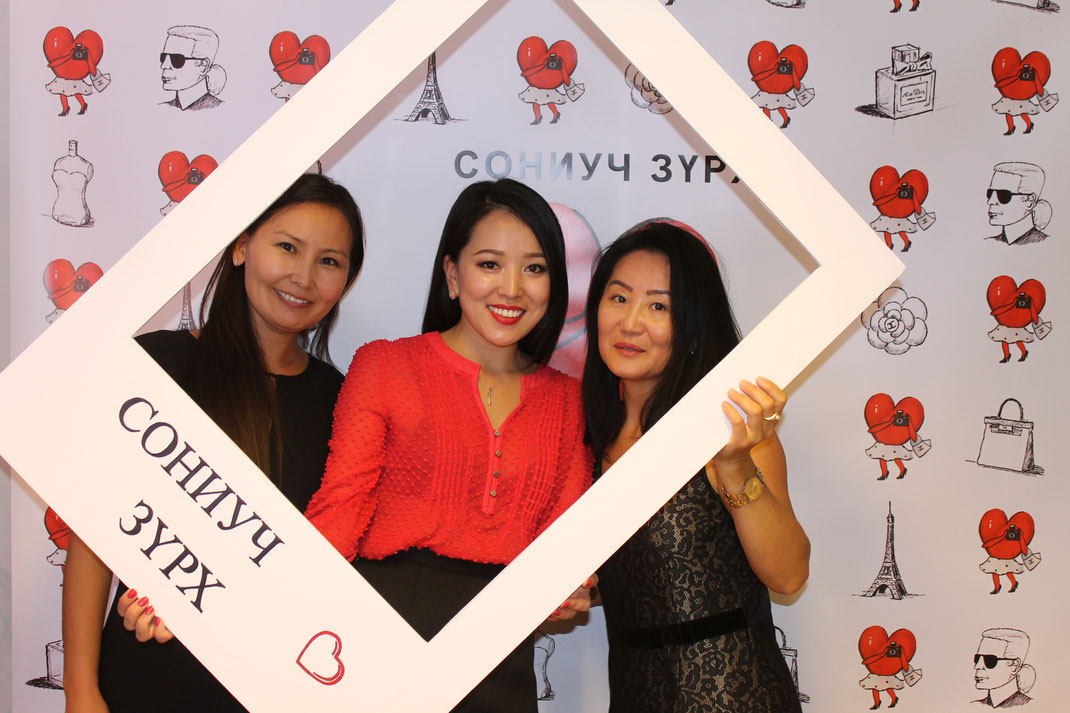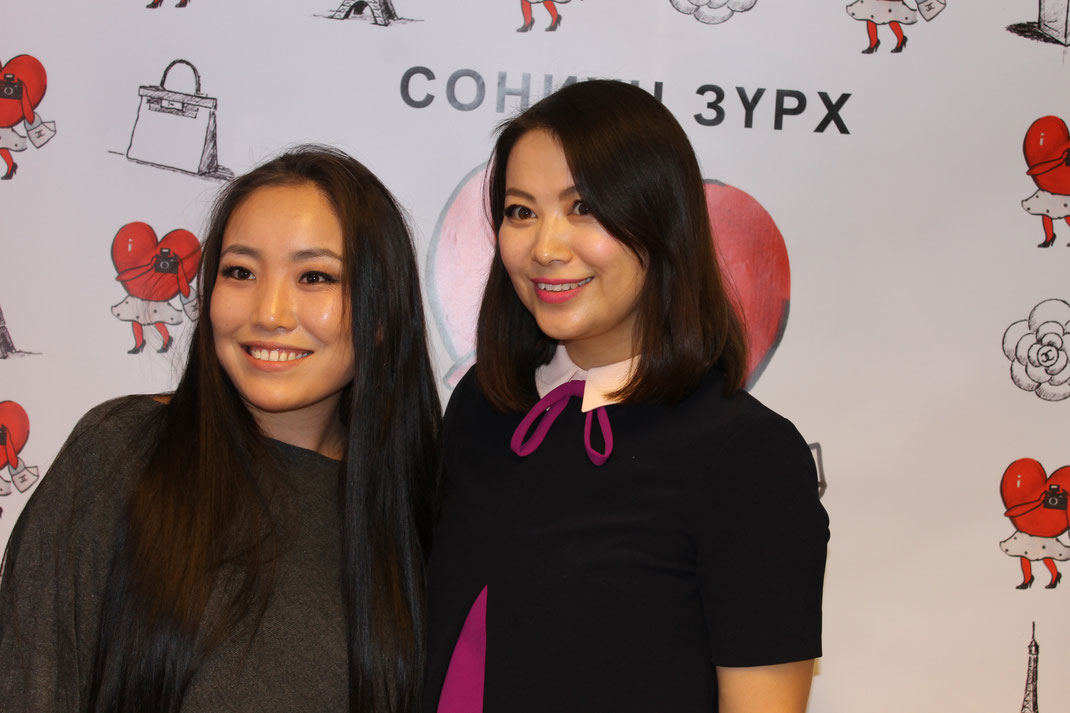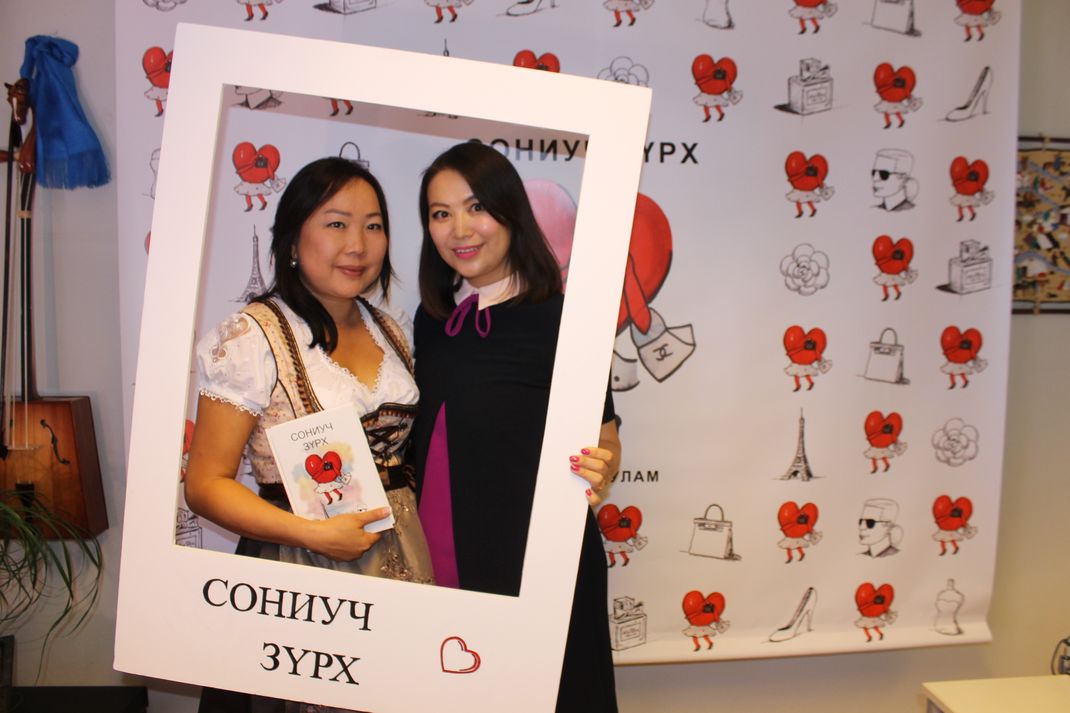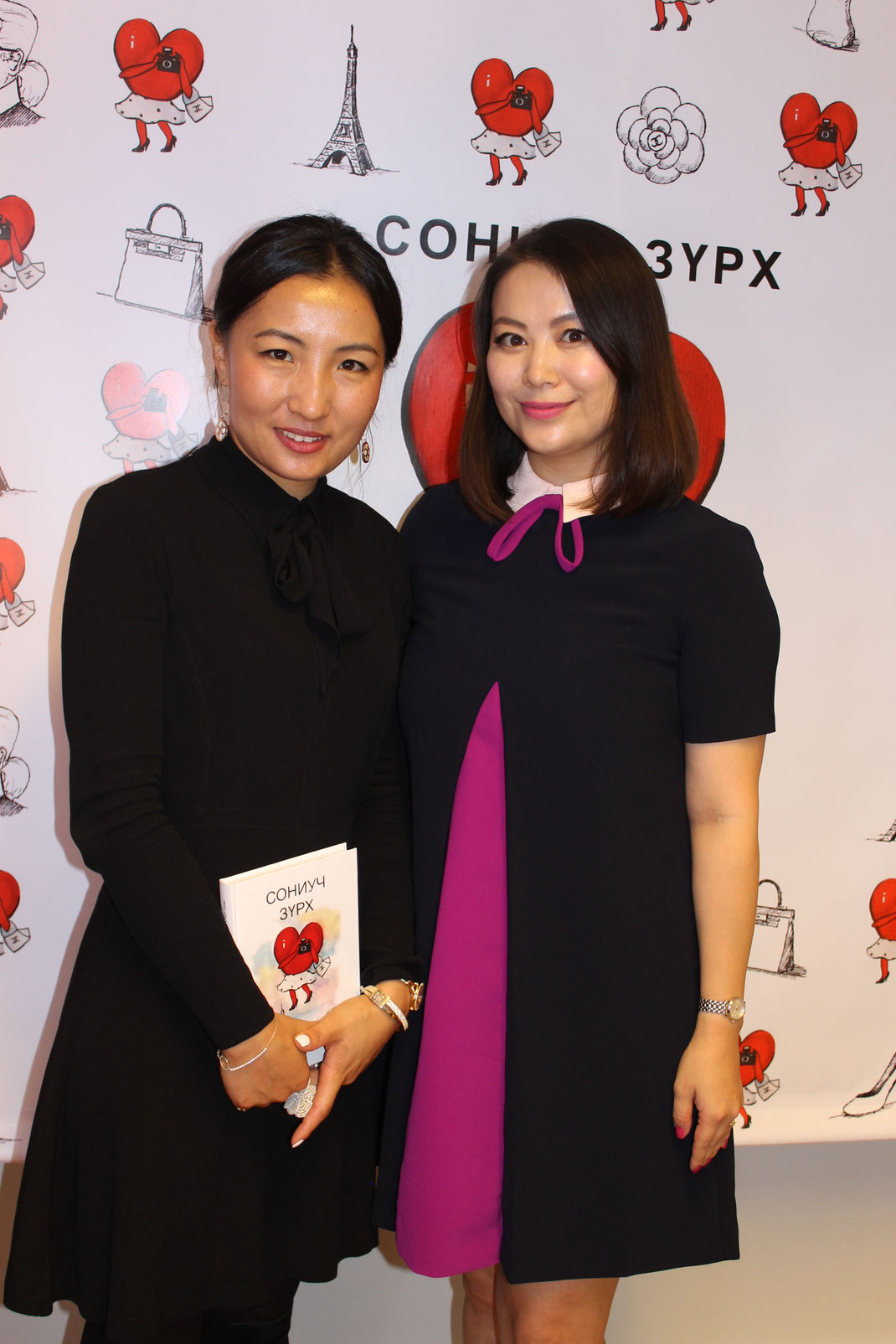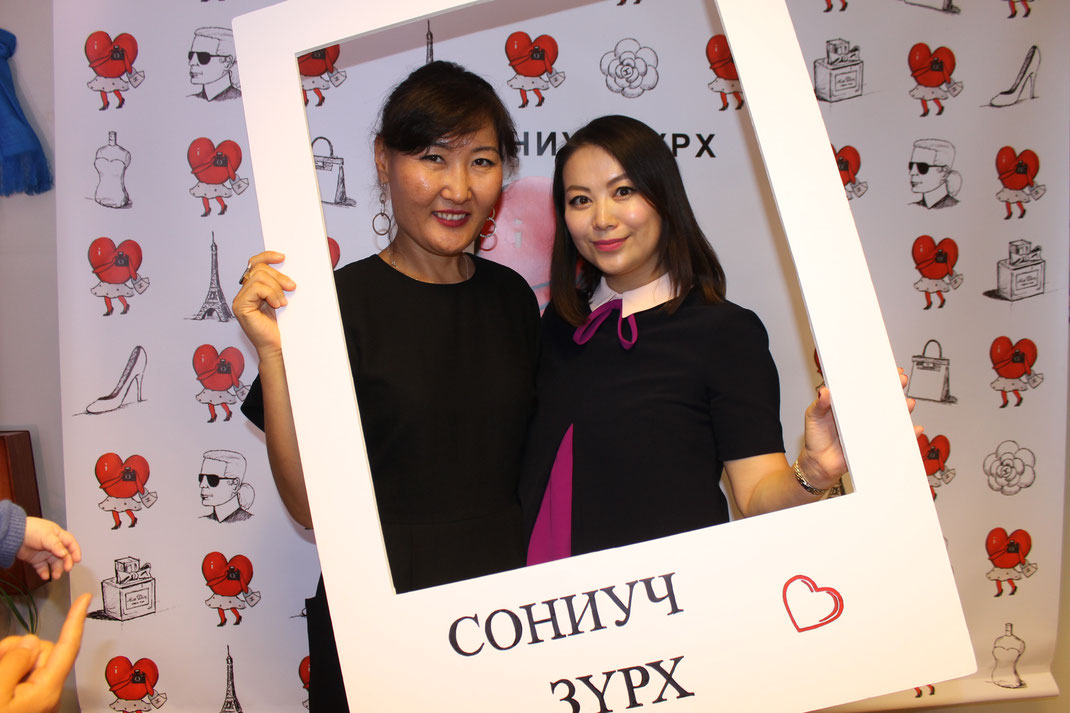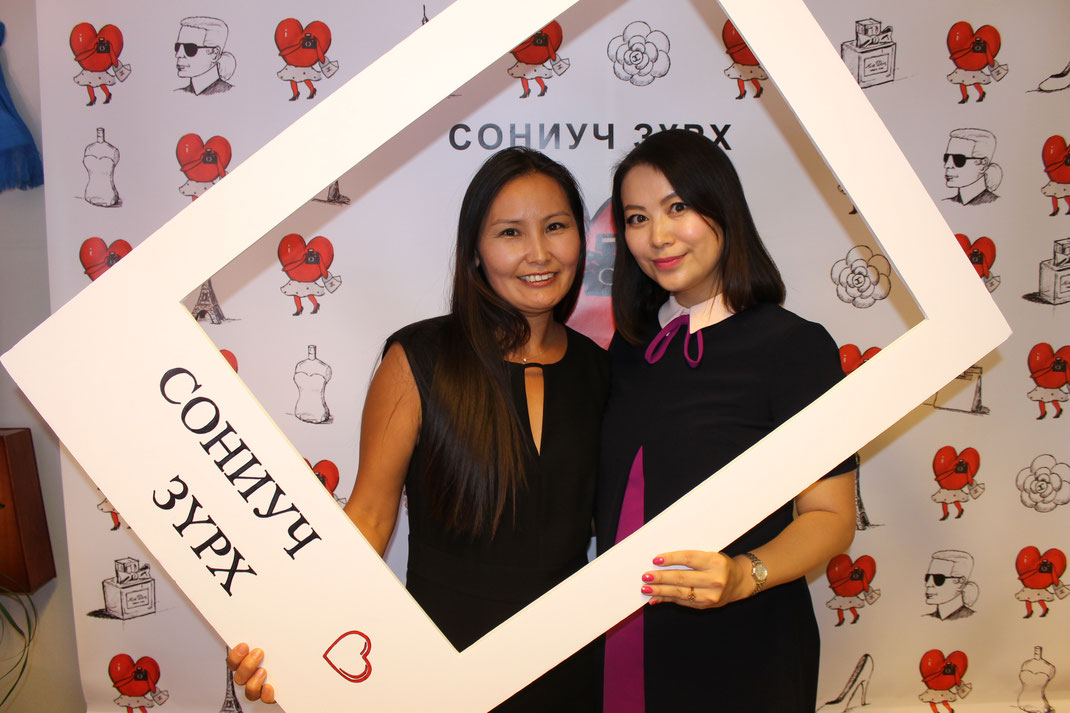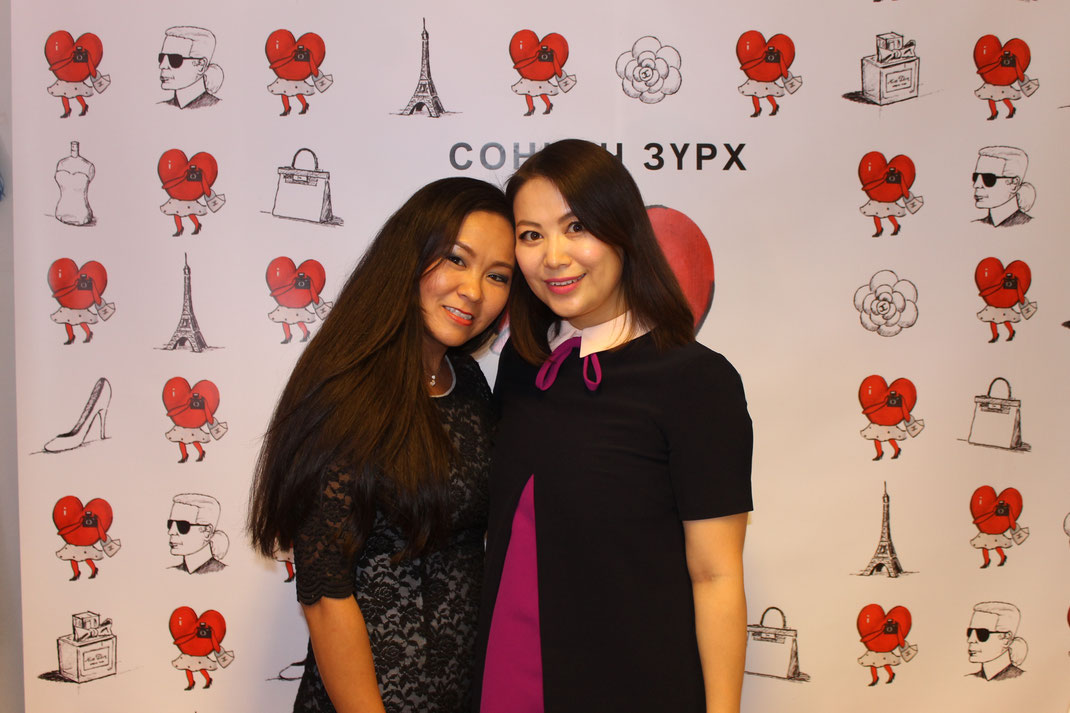 Isn't this cake a piece of art? I don't dare to cut and eat it!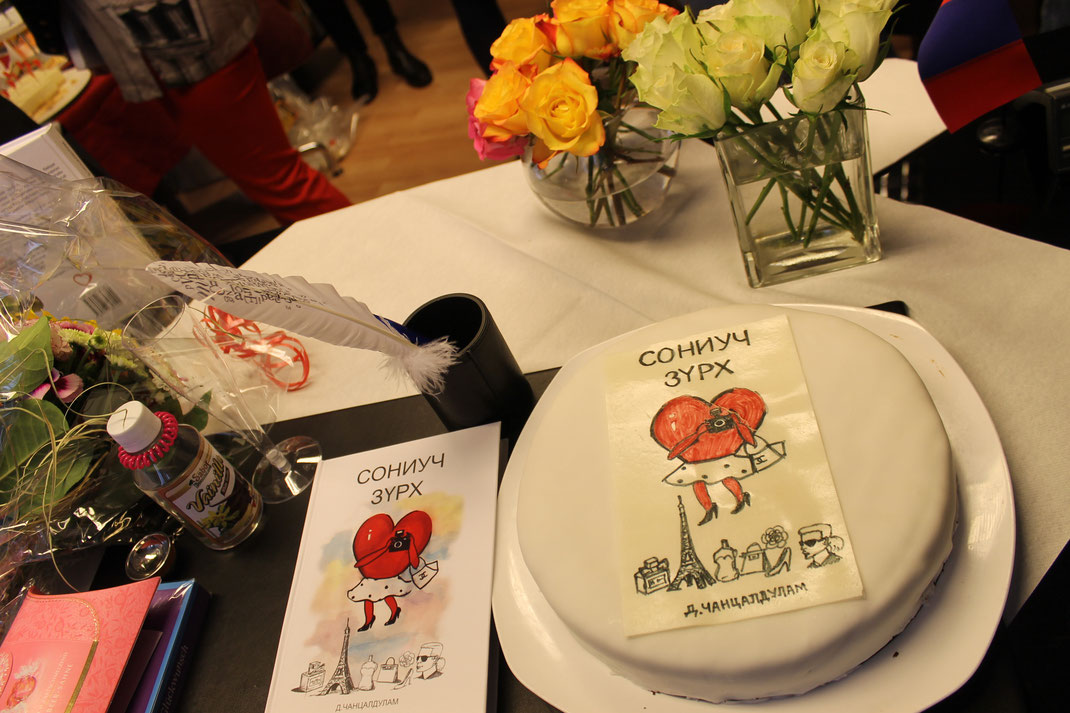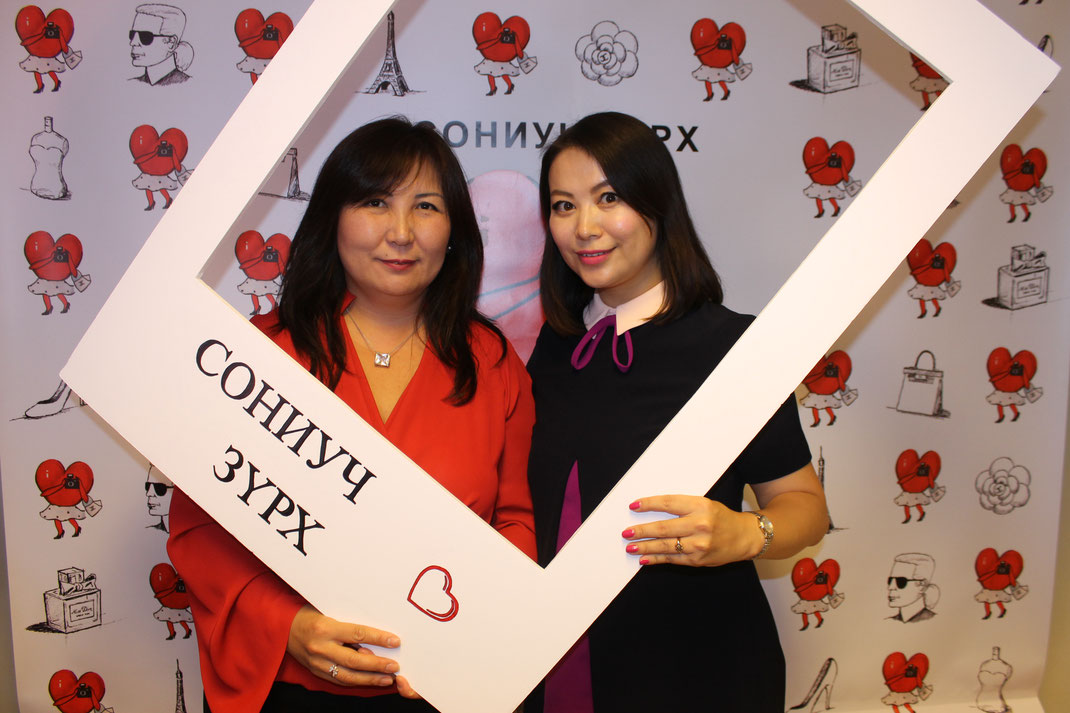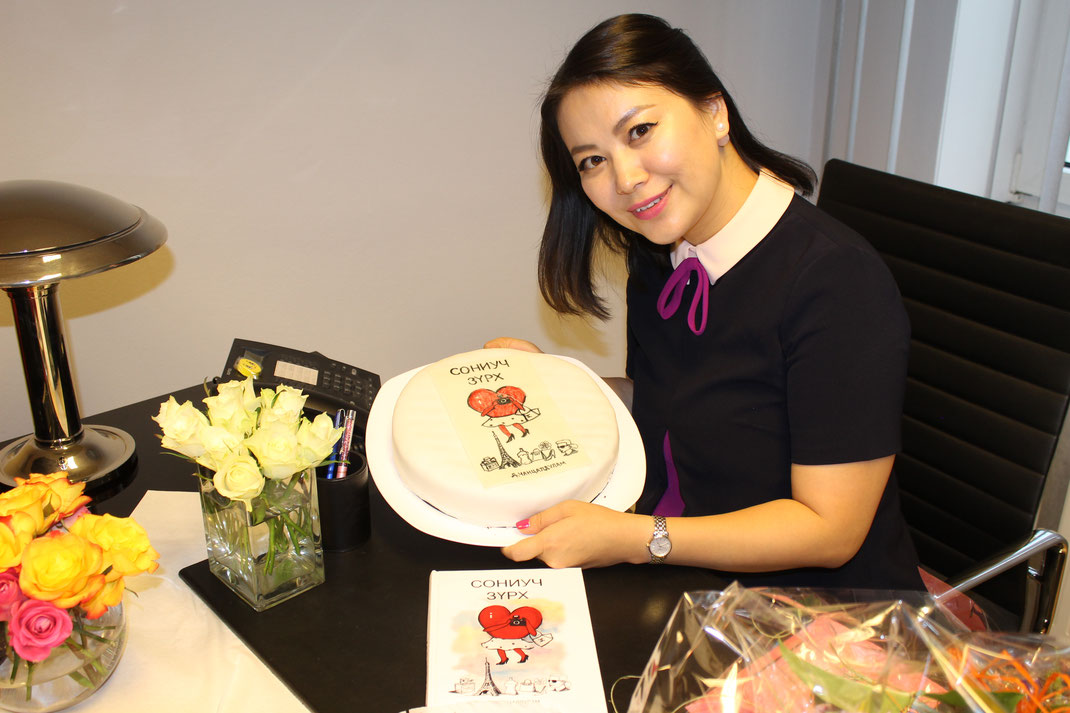 Thank you all for coming to celebrate my first book!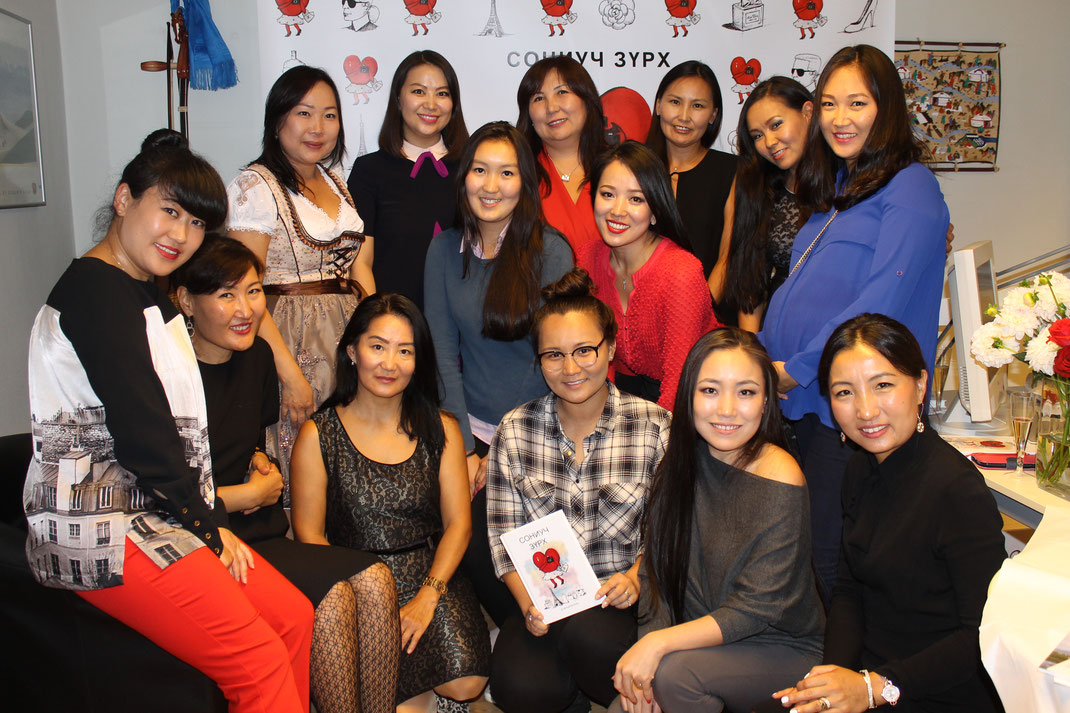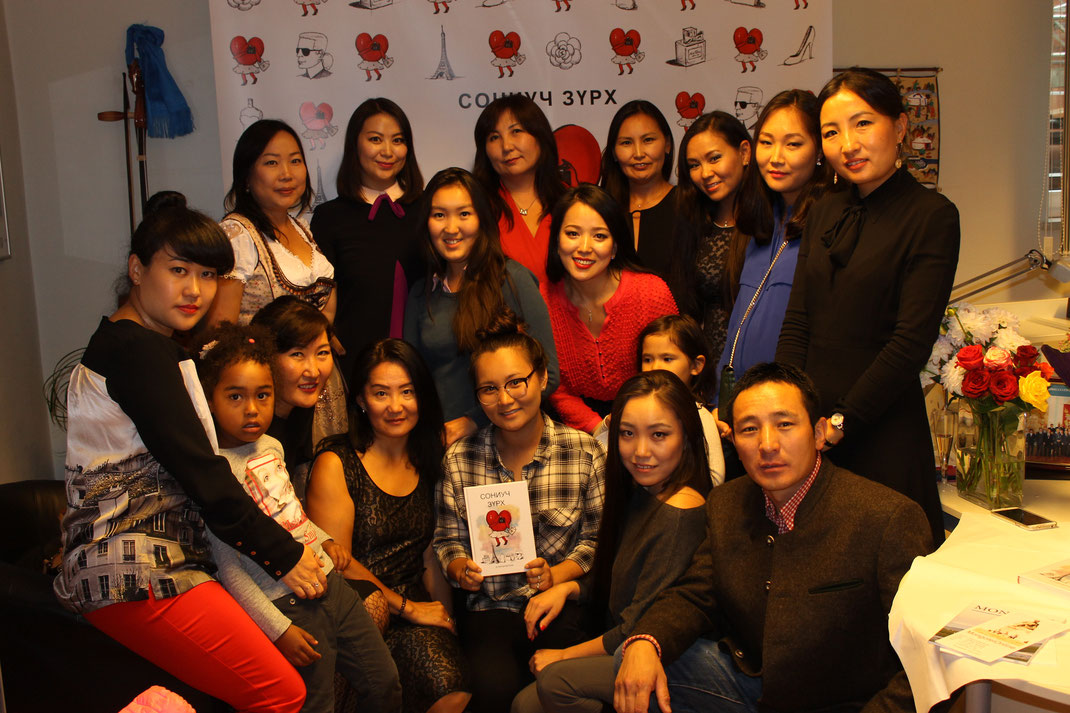 I have received tons of gratulations, flower bouquets and presents. It was a day full of smile and interesting conversation. I was very happy and thankful. But above all, I was proud. Not beacuse of my book. I was proud that I was surrounded by these beautiful souls, my dear friends, who share every precious moments of my life, who are always there for each other. That was my greater achievement.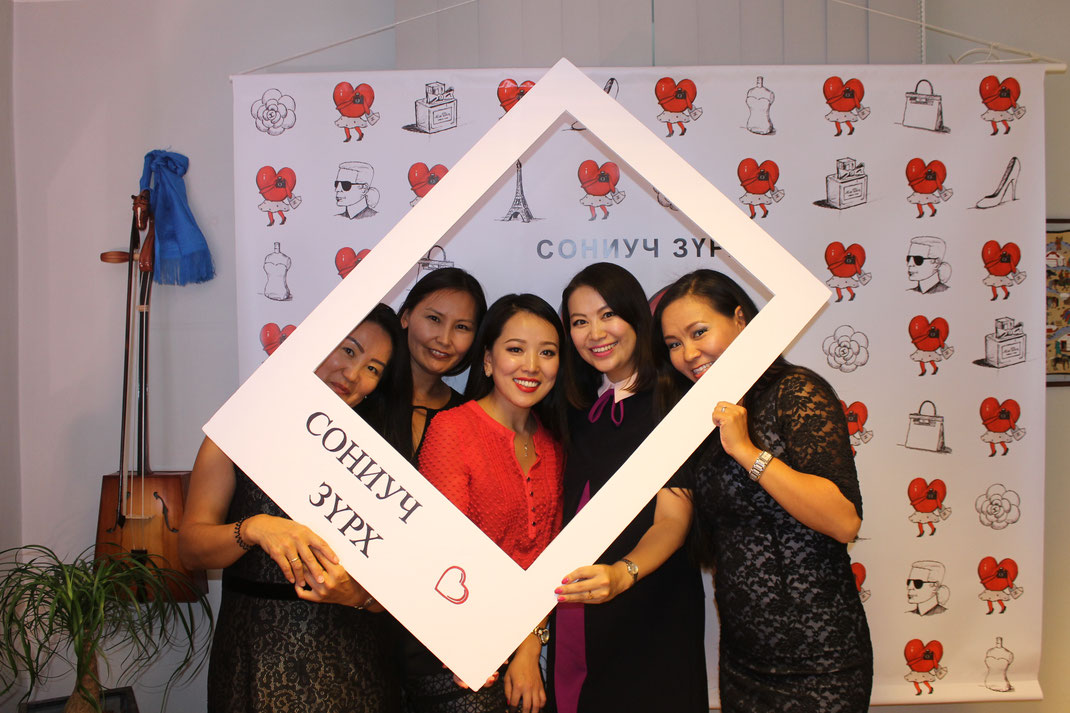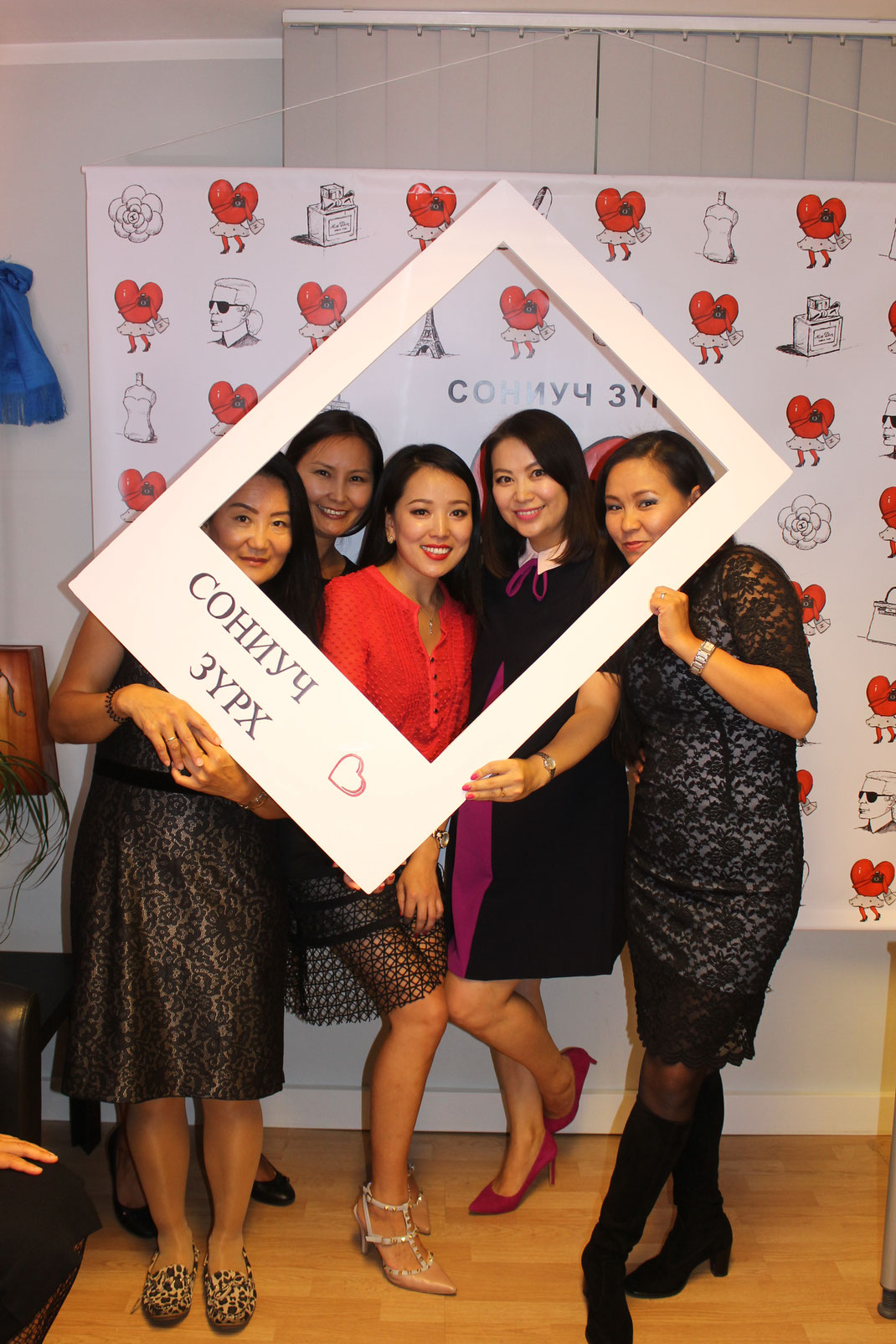 Thank you for the amazing first book party!