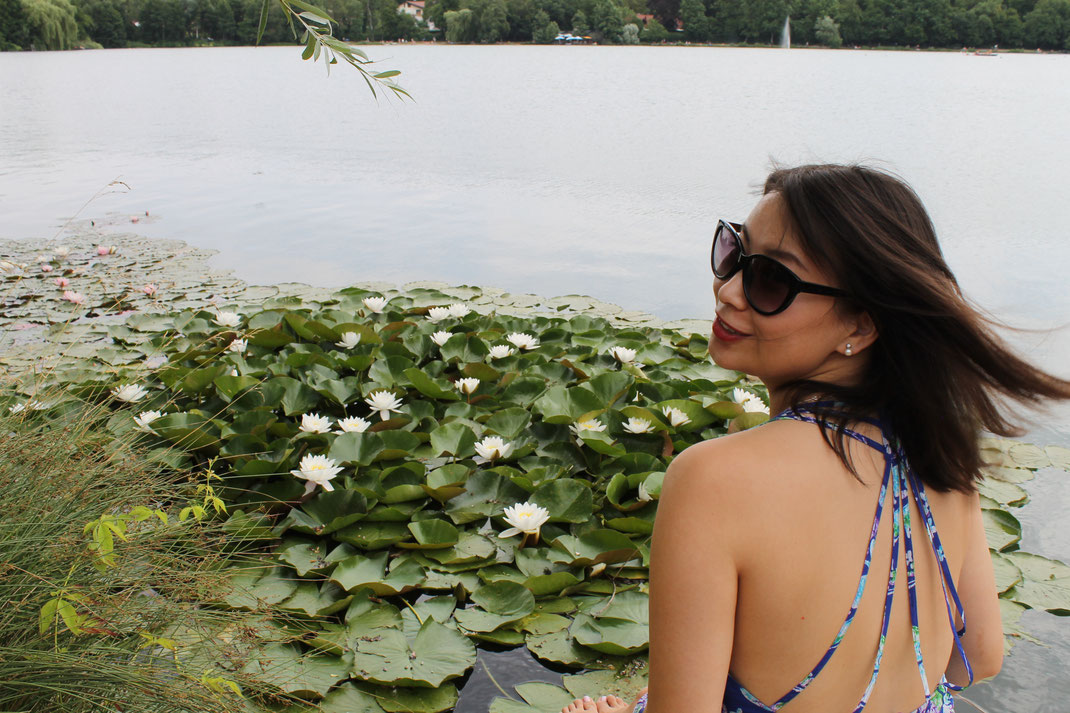 Rooted in soil under water but flowers on the surface, water lilies impress me in such a way, that I always want to have a while near them, enjoying their enchantment, wherever I see them. The fact that waterlilies never get dirty, even when they are surrounded by mud, that its flowers always  reach after sunlight made it into the symbol of pursuit of enlightenment and purity. That is why most of the buddhistic Gods are shown sitting on a waterlily. In Bavaria, there is this water lily covered small lake near Lake Ammer. Monet would have painted it. I eternalize these beauties in photos with my Canon. If you are waterlily lover, like I am, then you will enjoy these.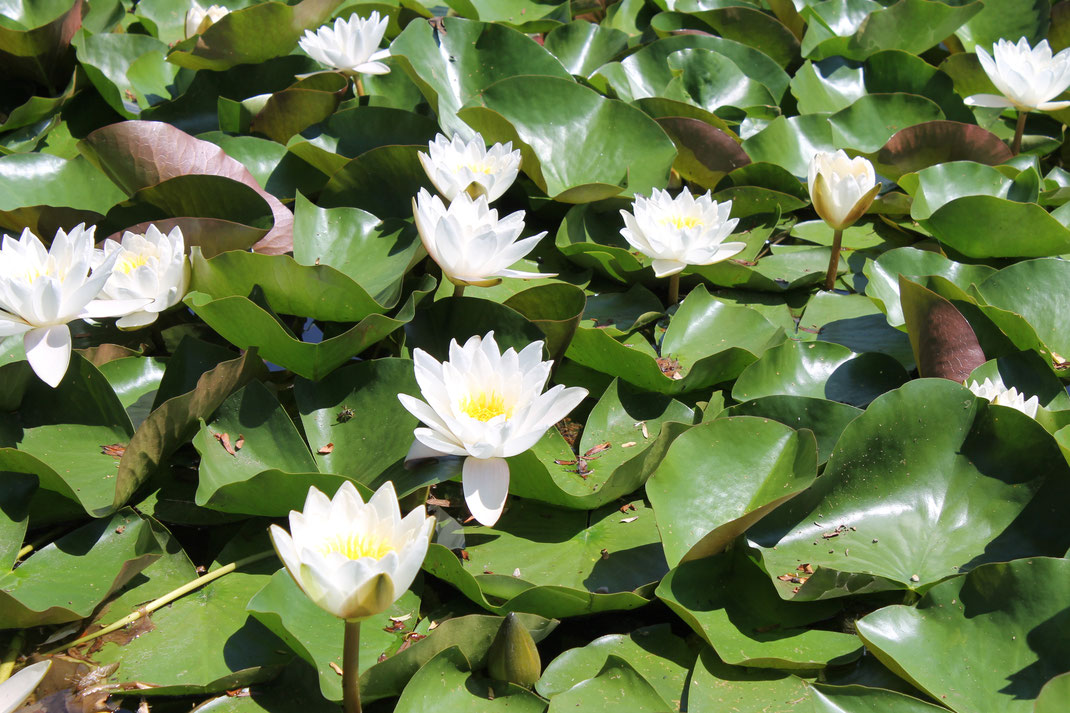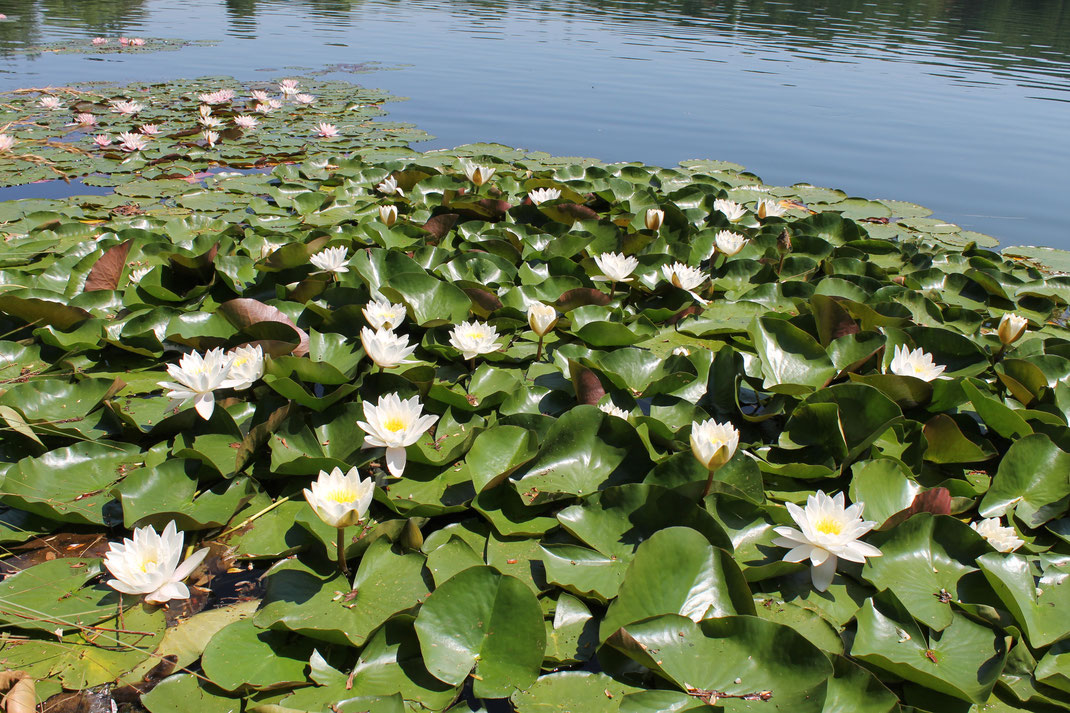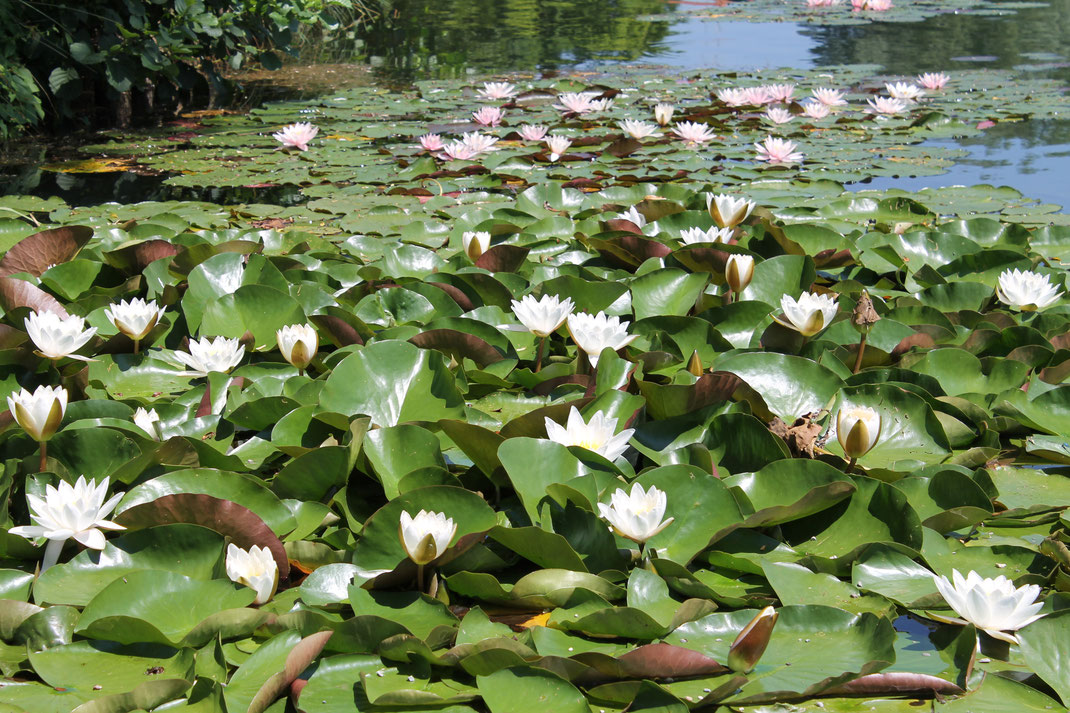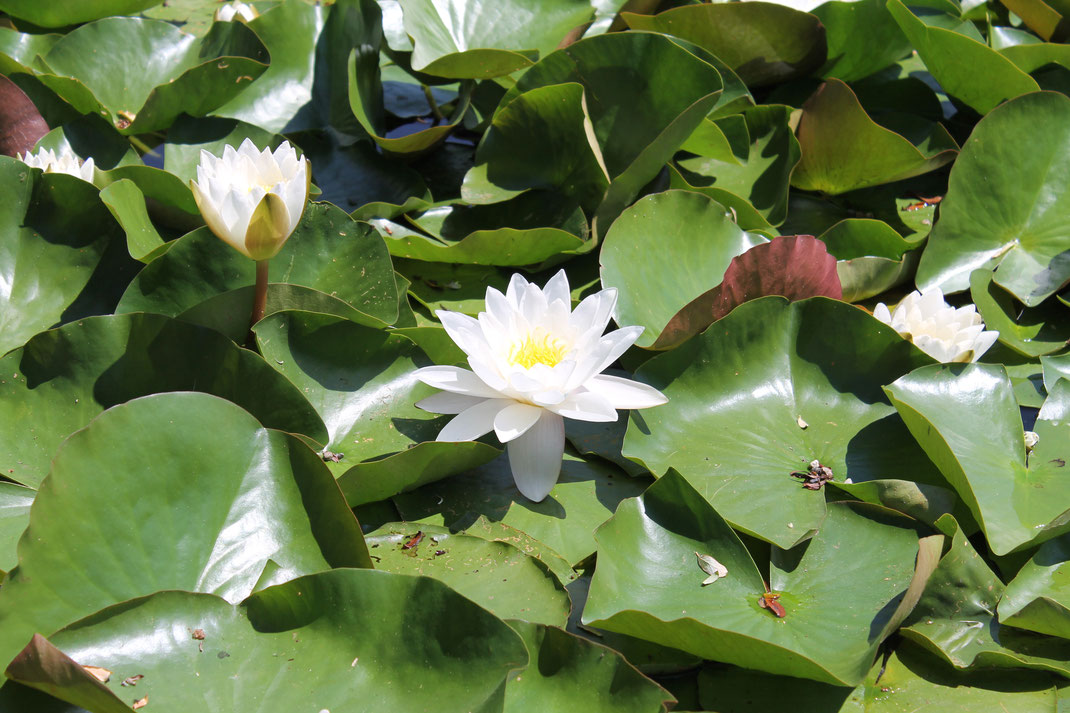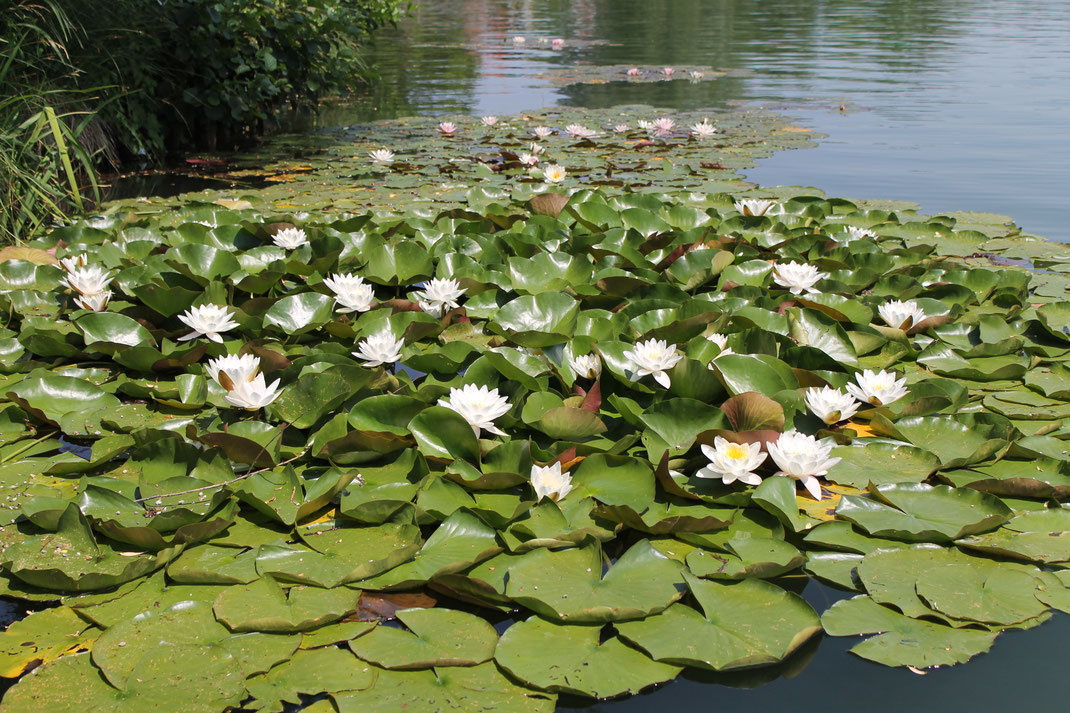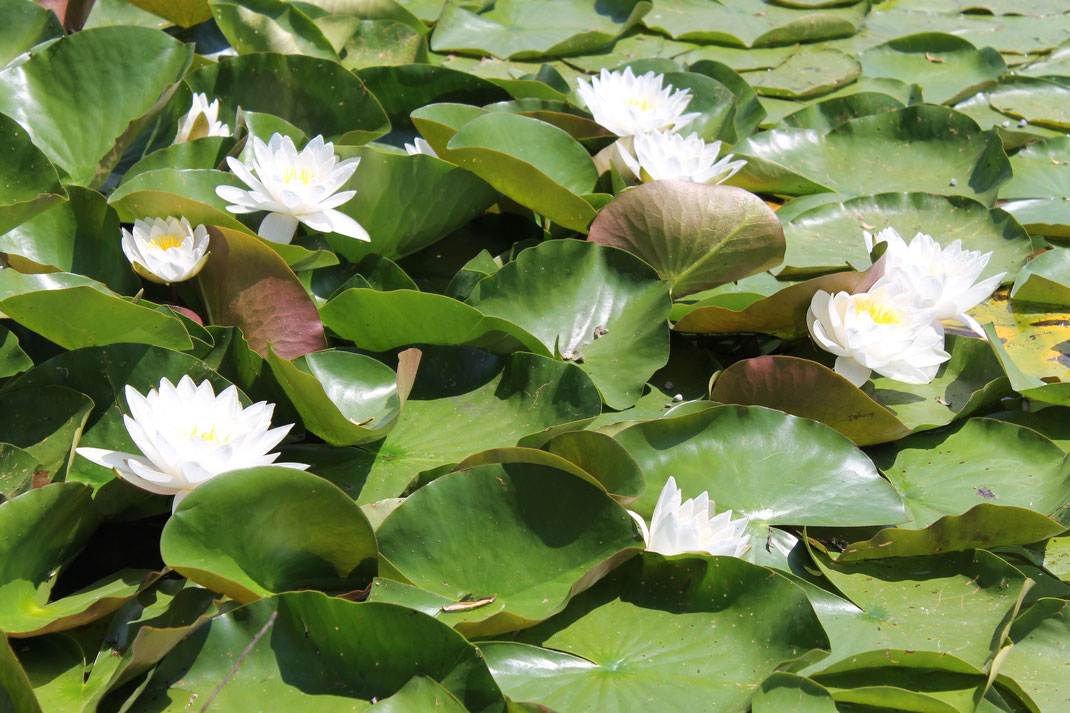 Luxury of having a coffee and cake at the water lily lake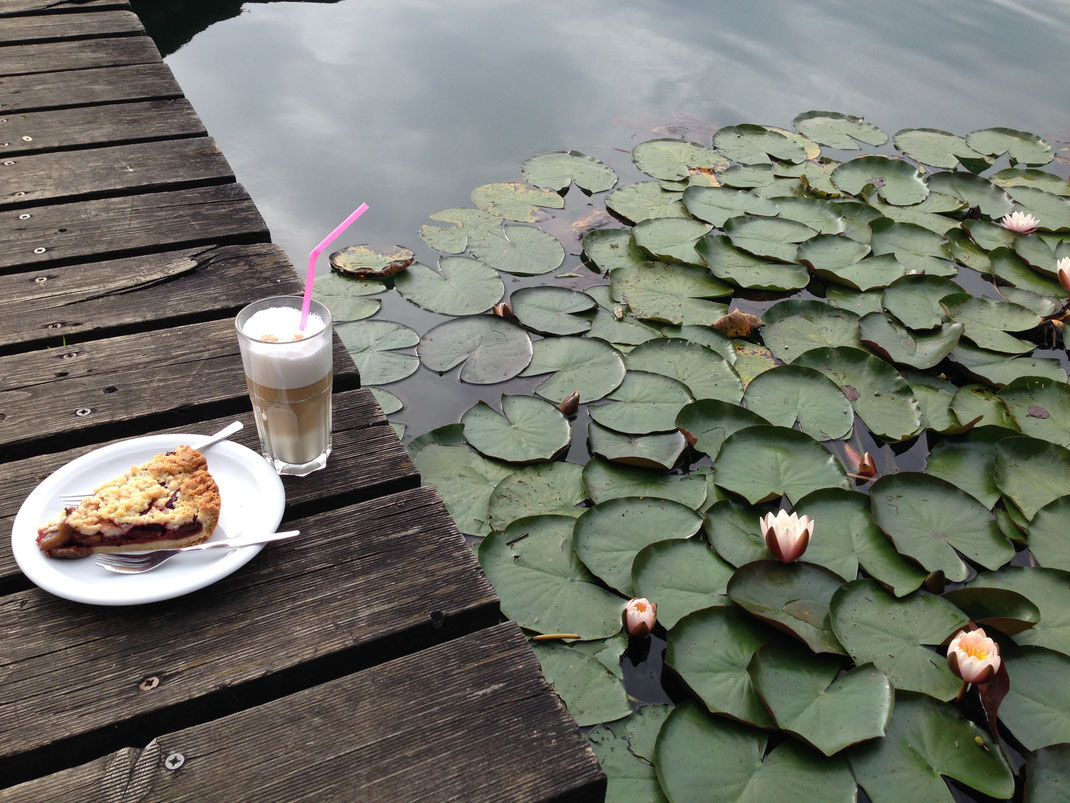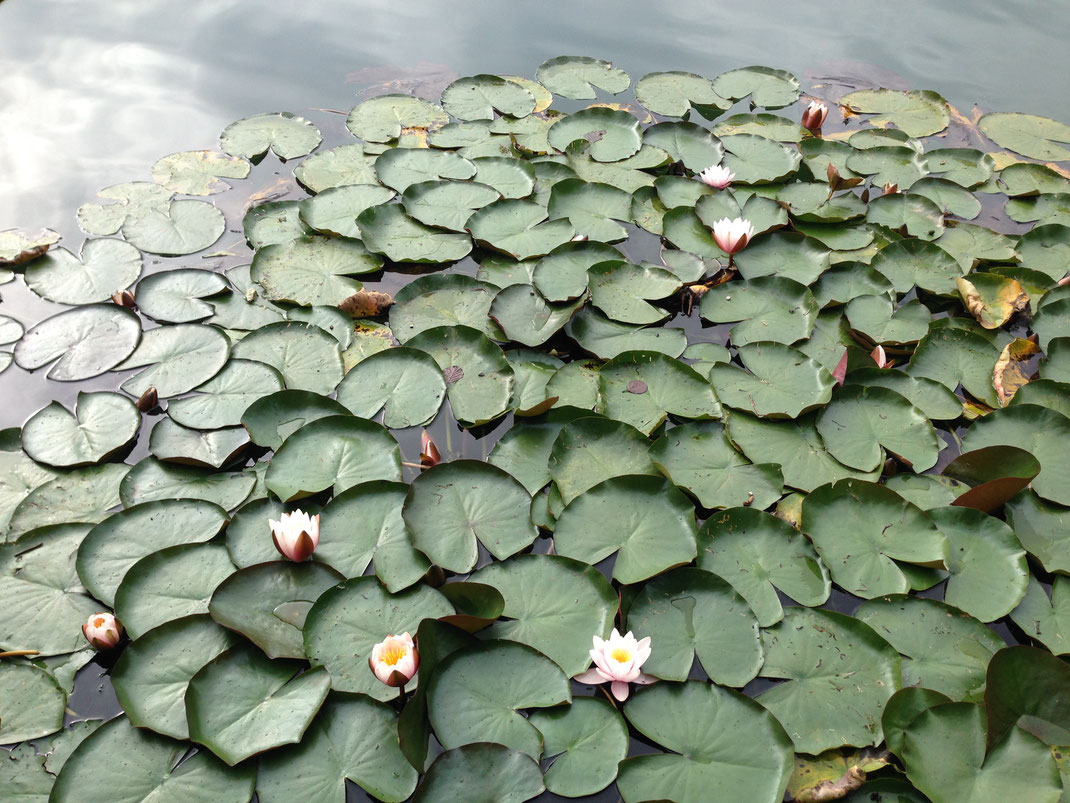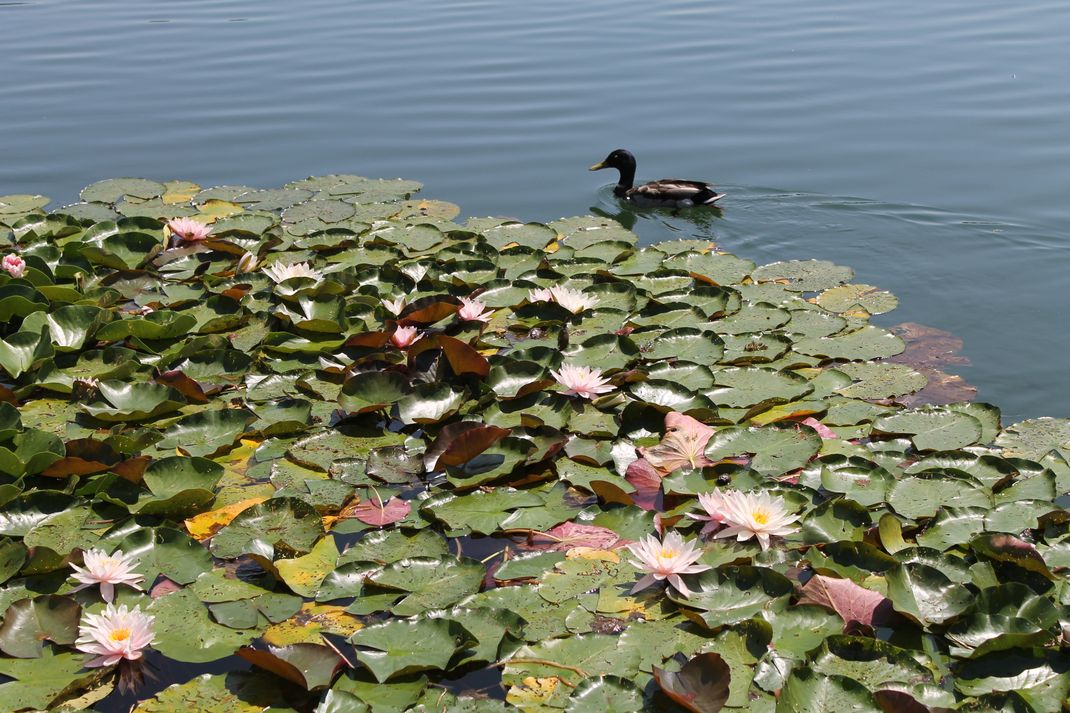 You won't find Nemo here, but these chubby fish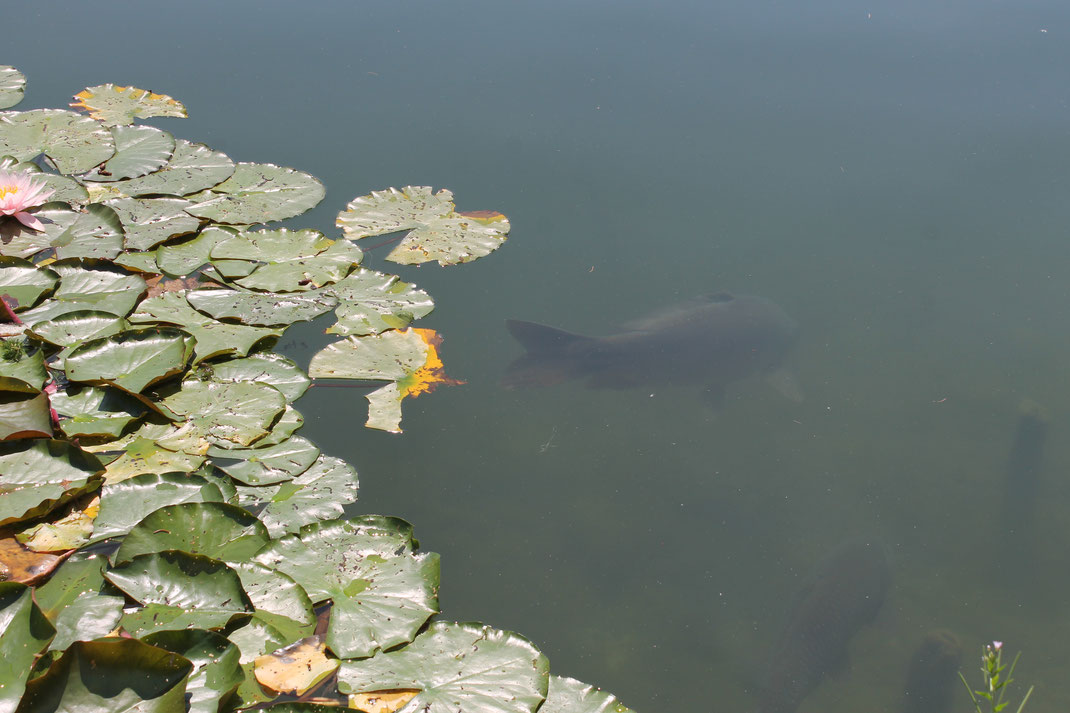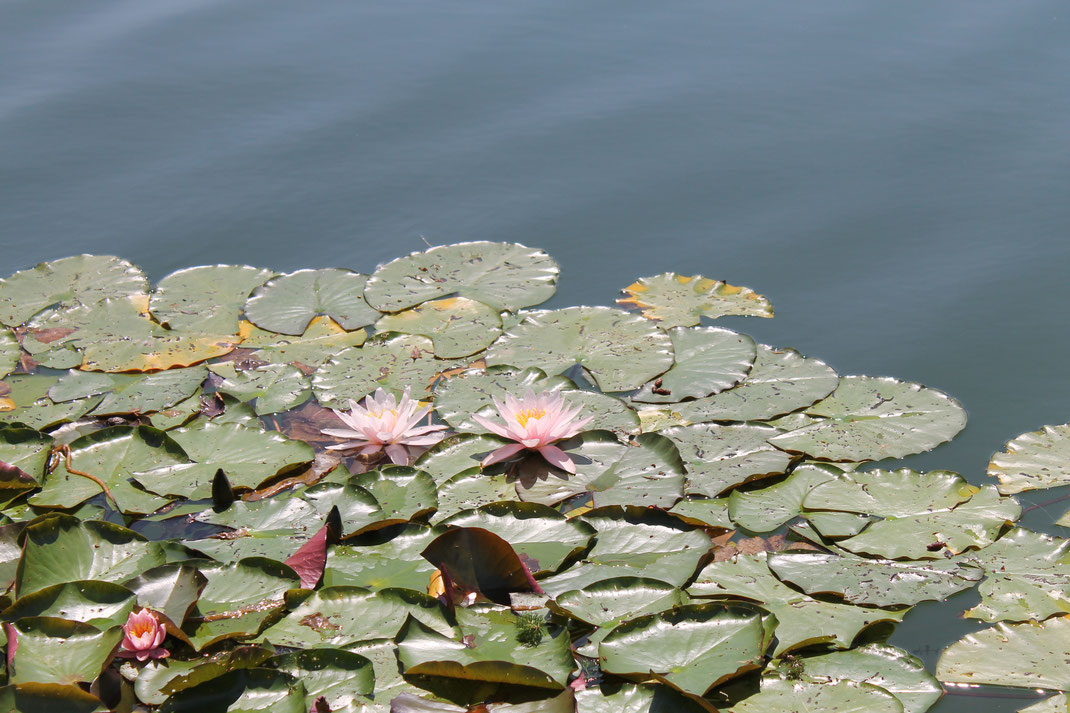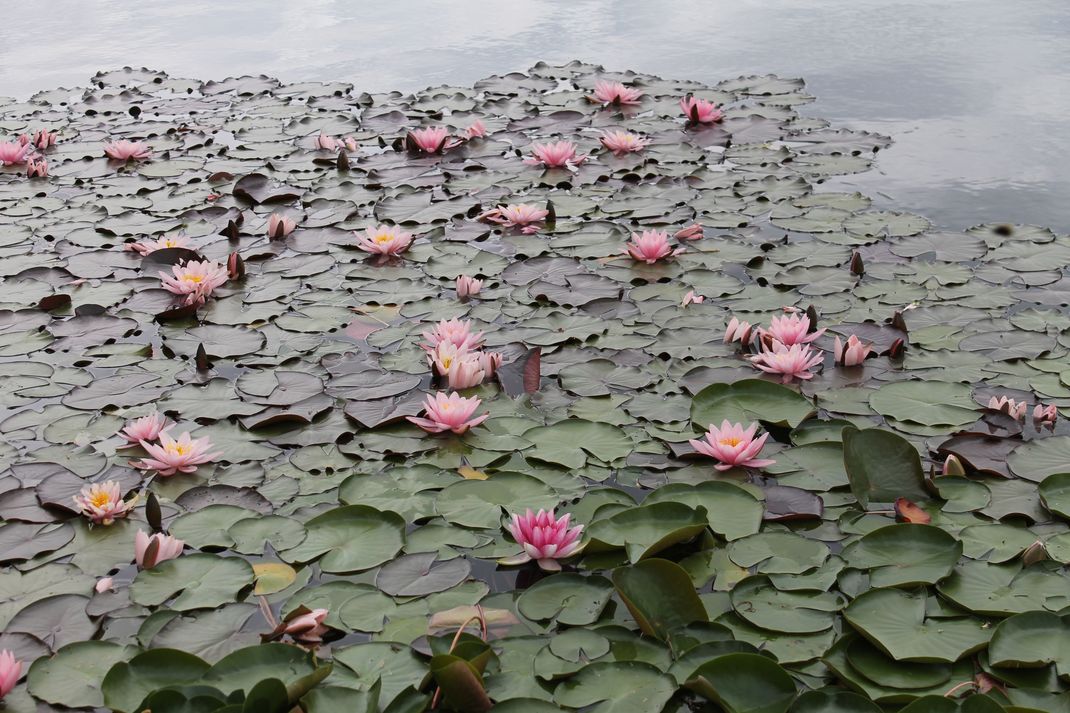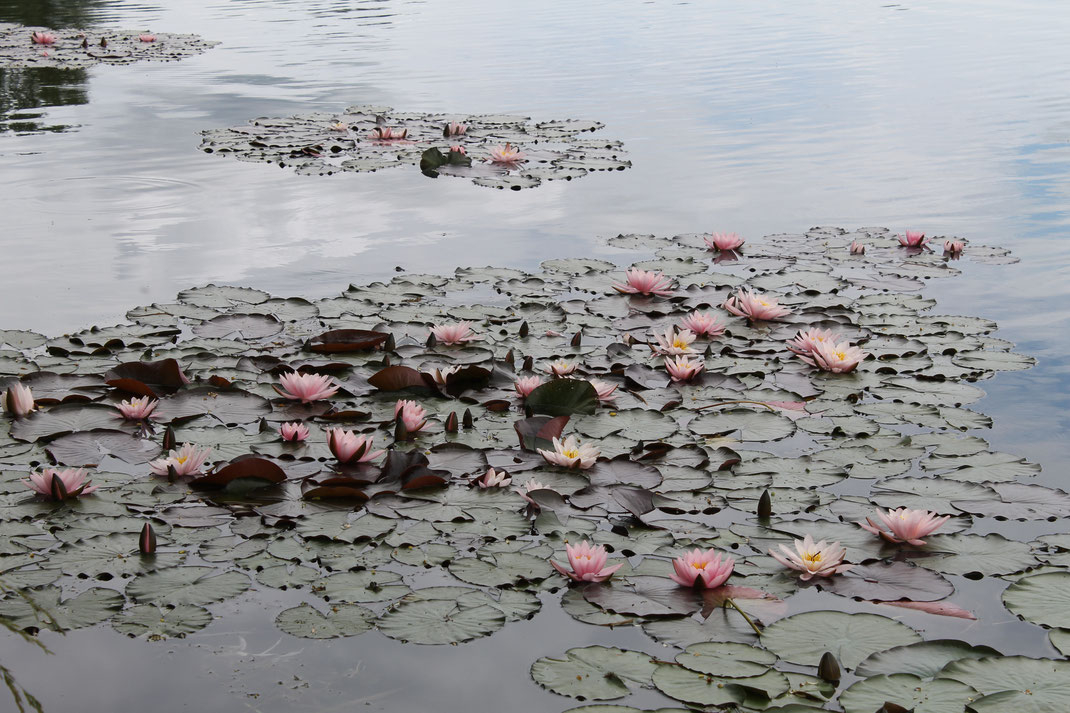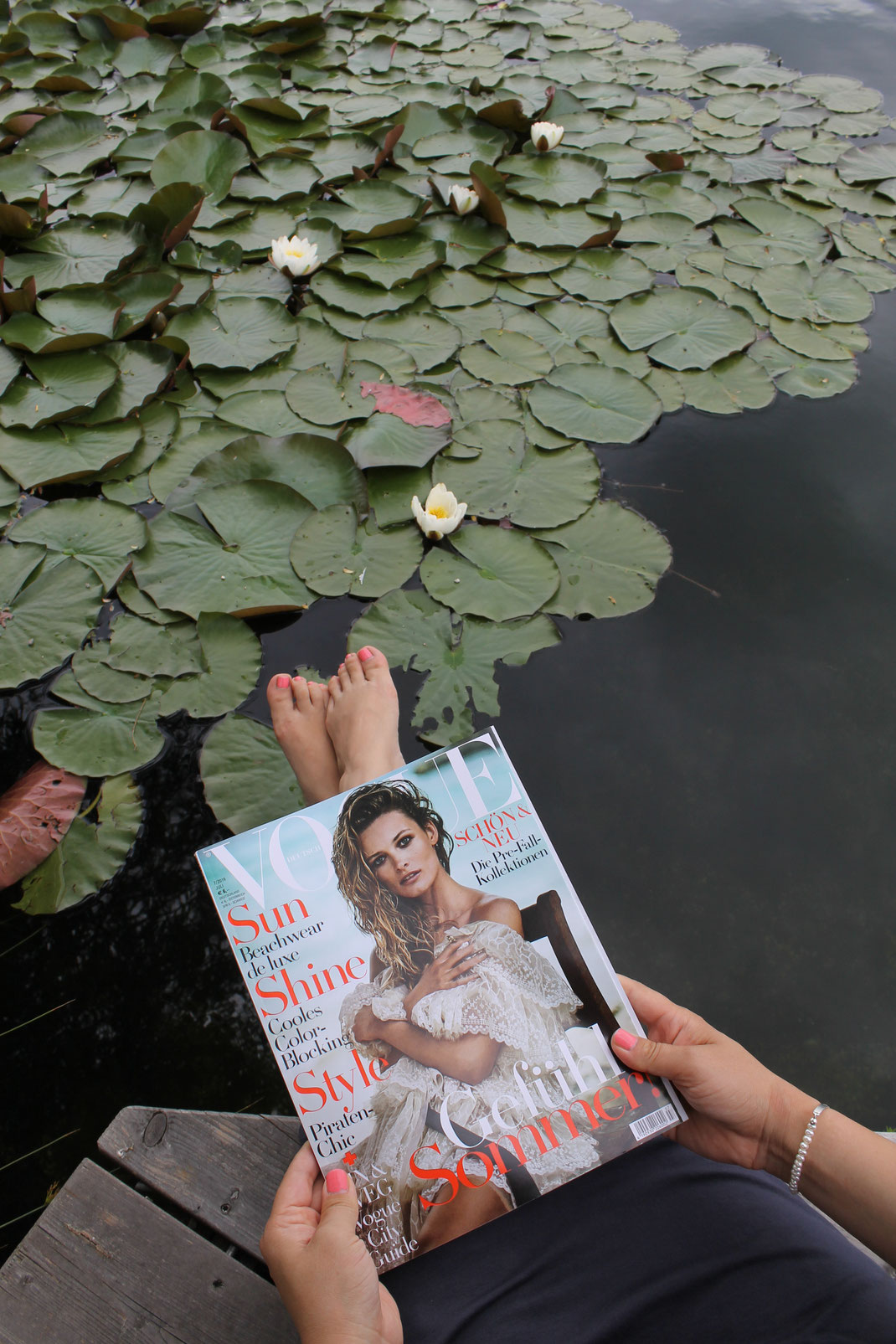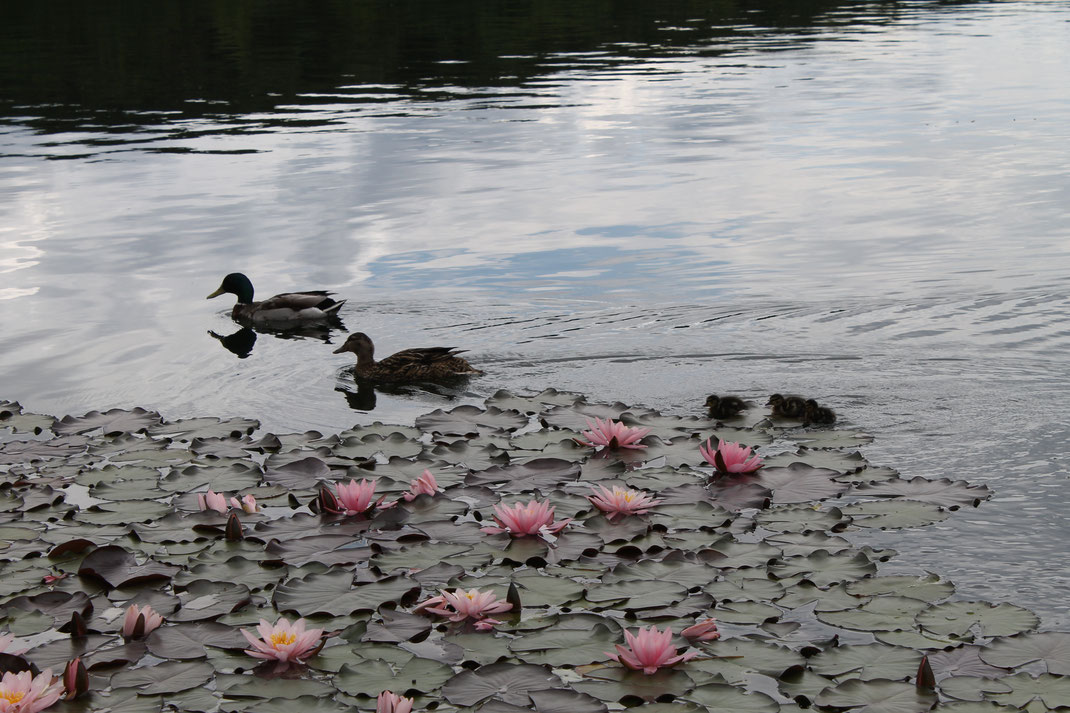 First steps to explore the world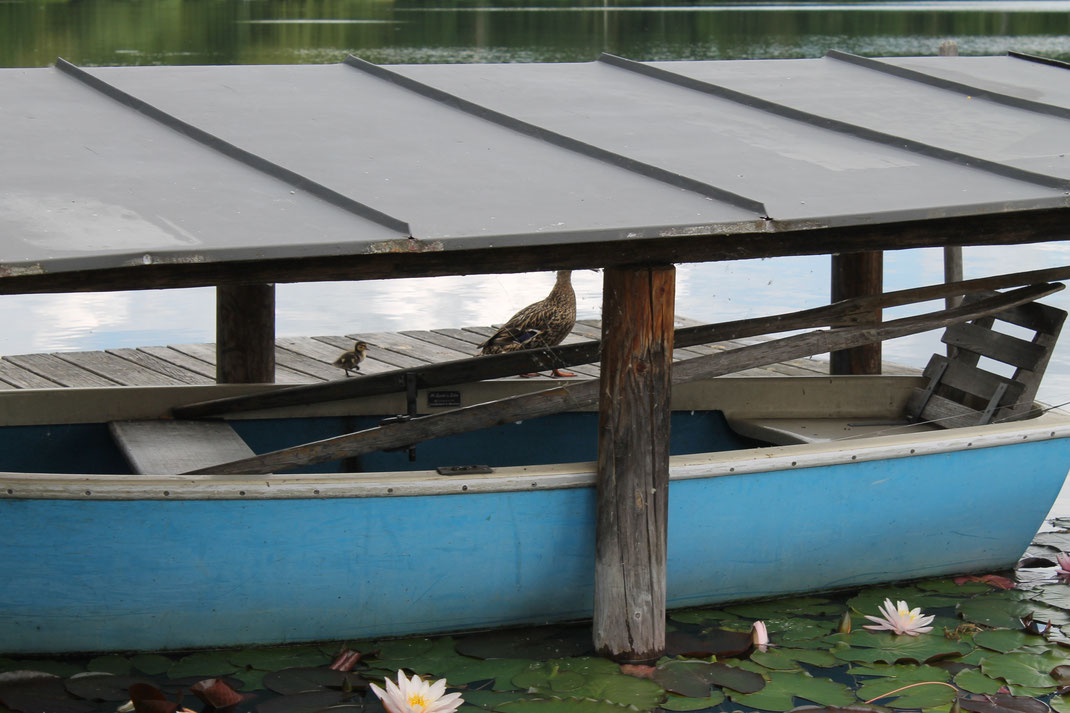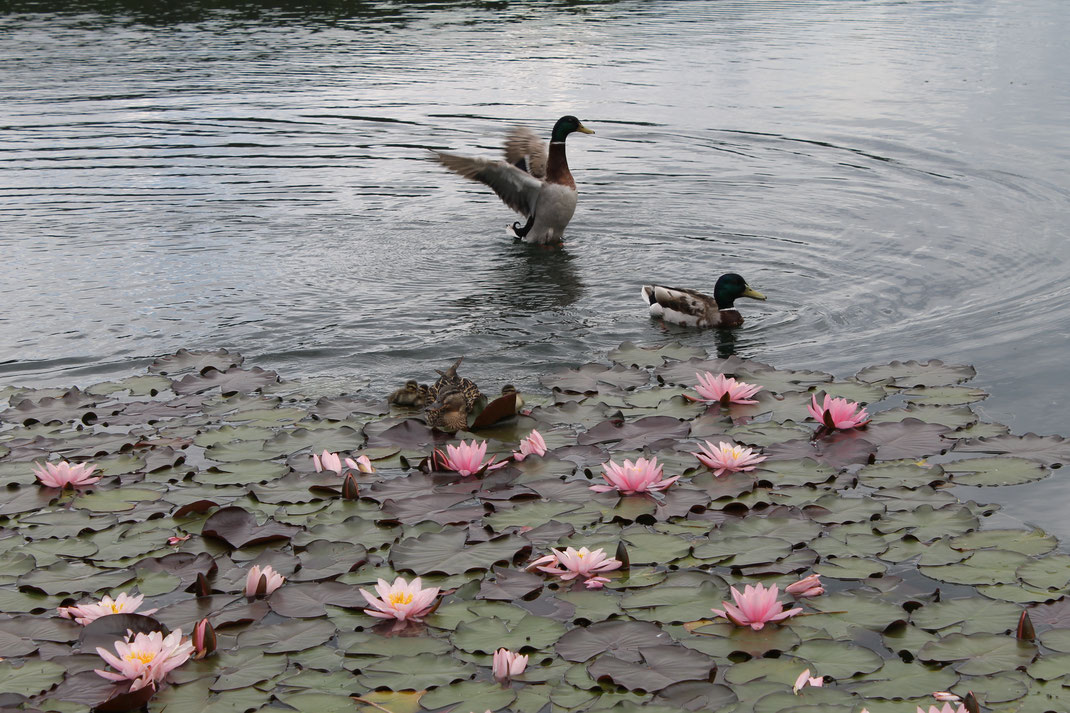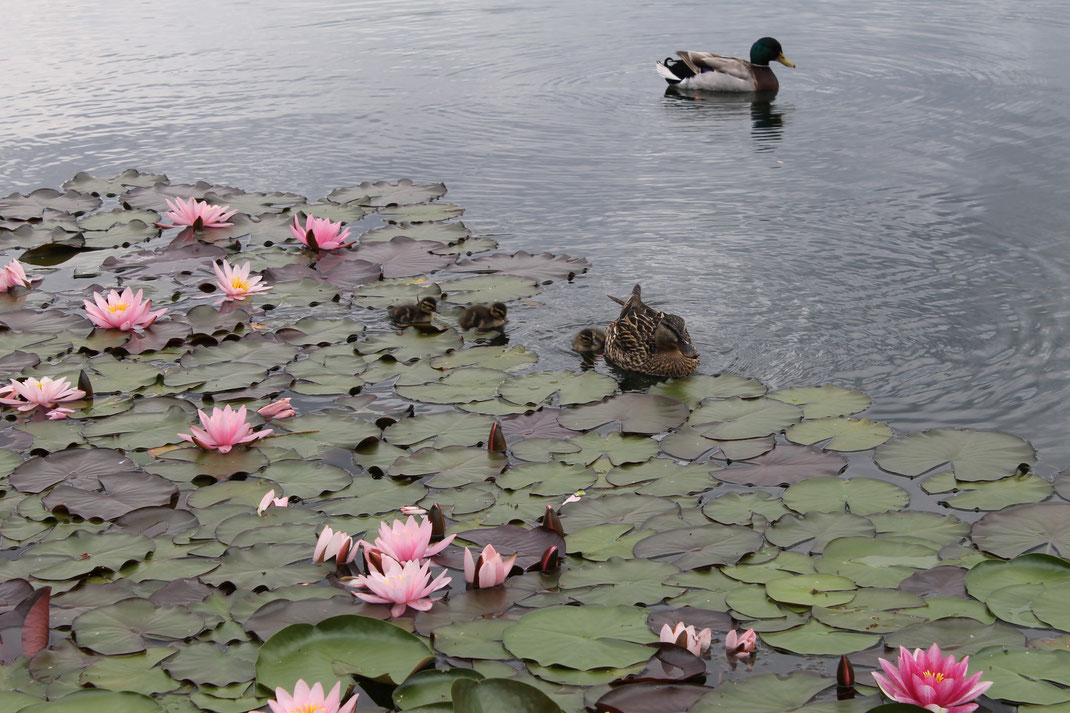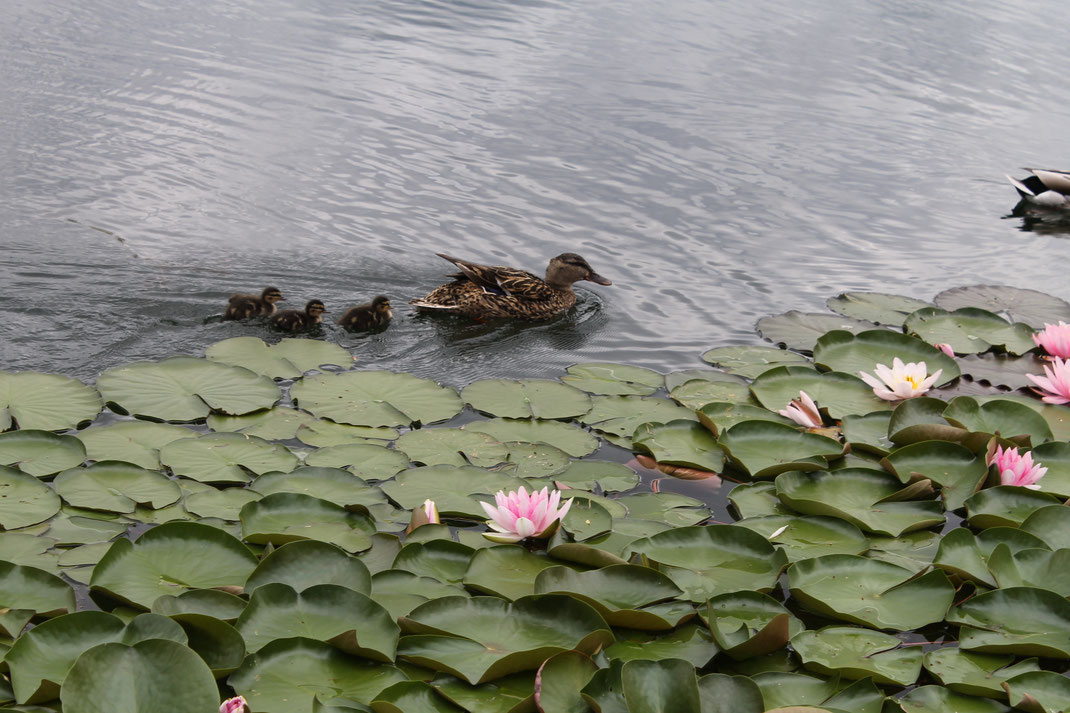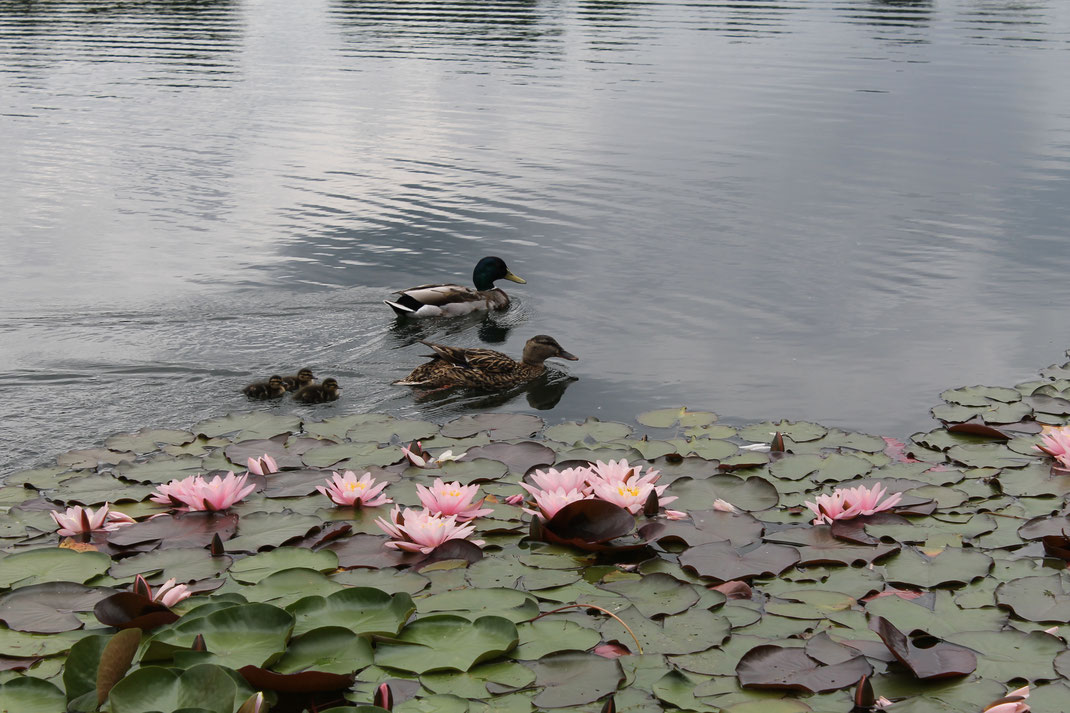 At the heart of Munich, at Odeonsplatz, there is this noble flower store. They offer water lilies in july and august. I liked it at home, but honestly, I'd always prefer it in nature.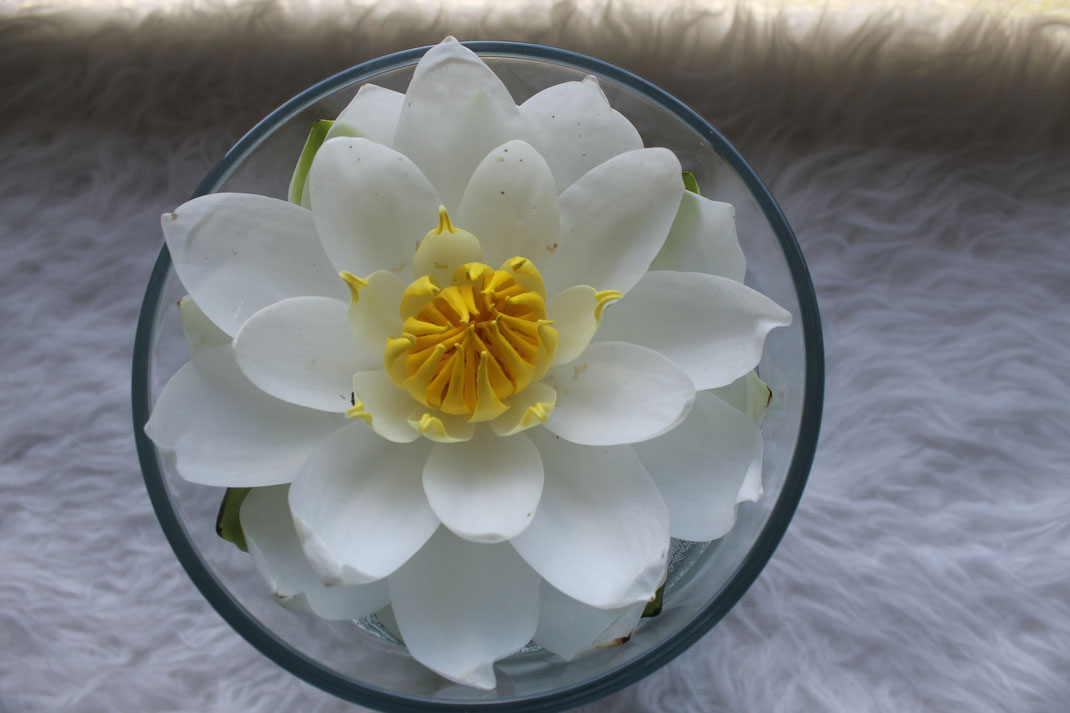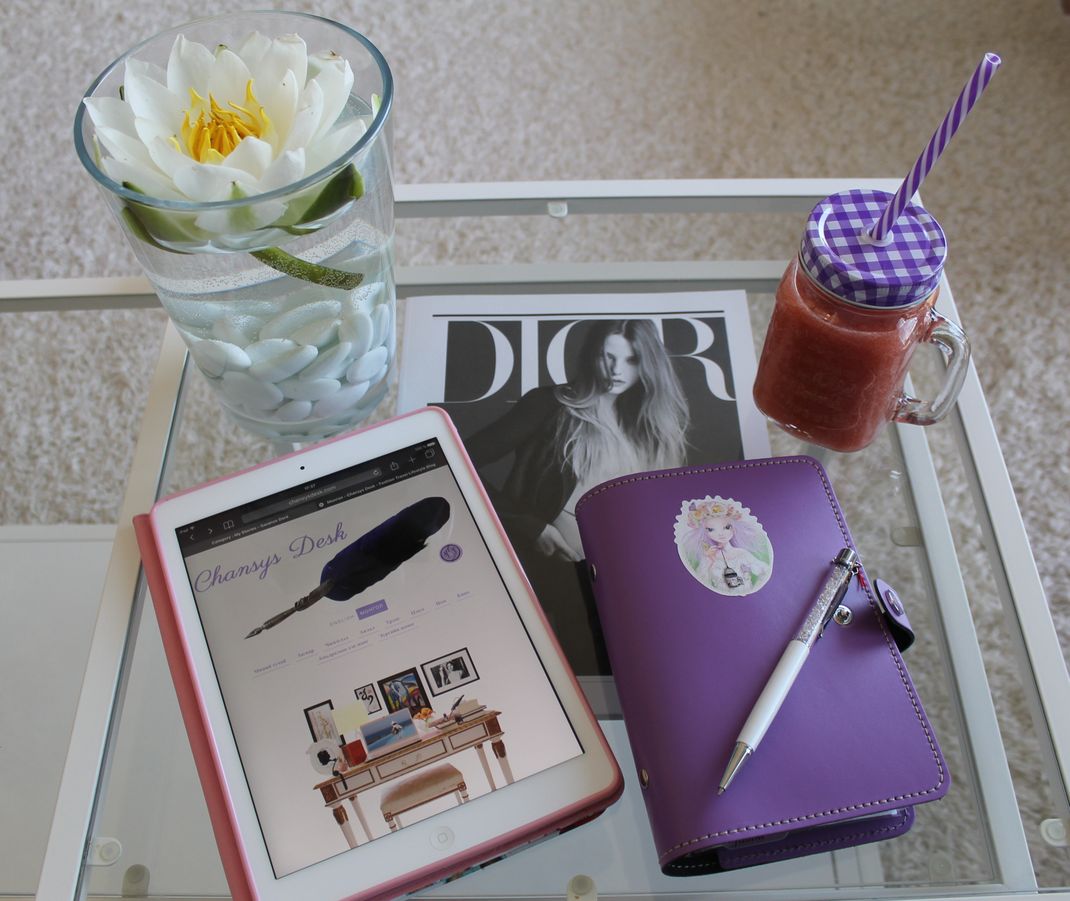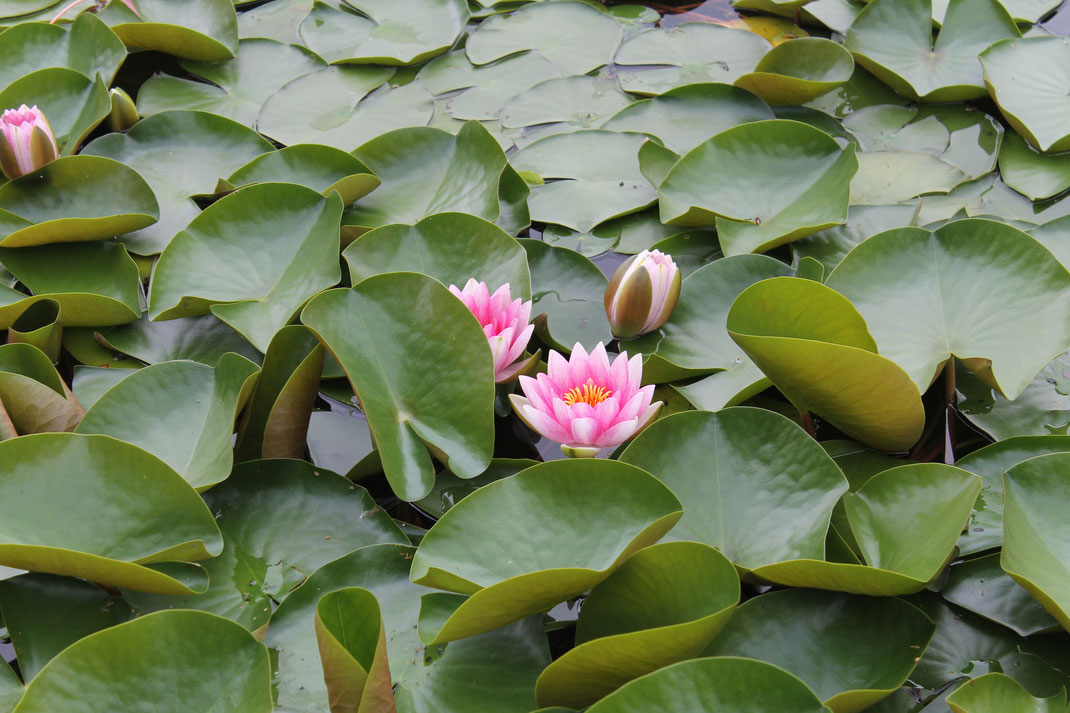 See the bird just before its leap?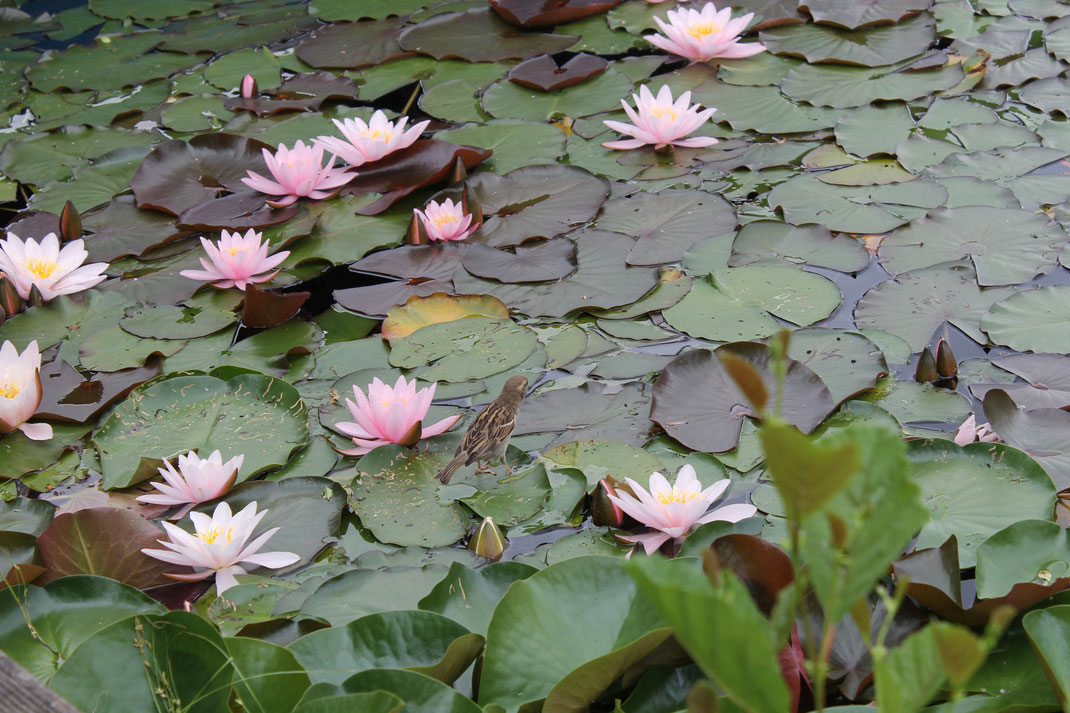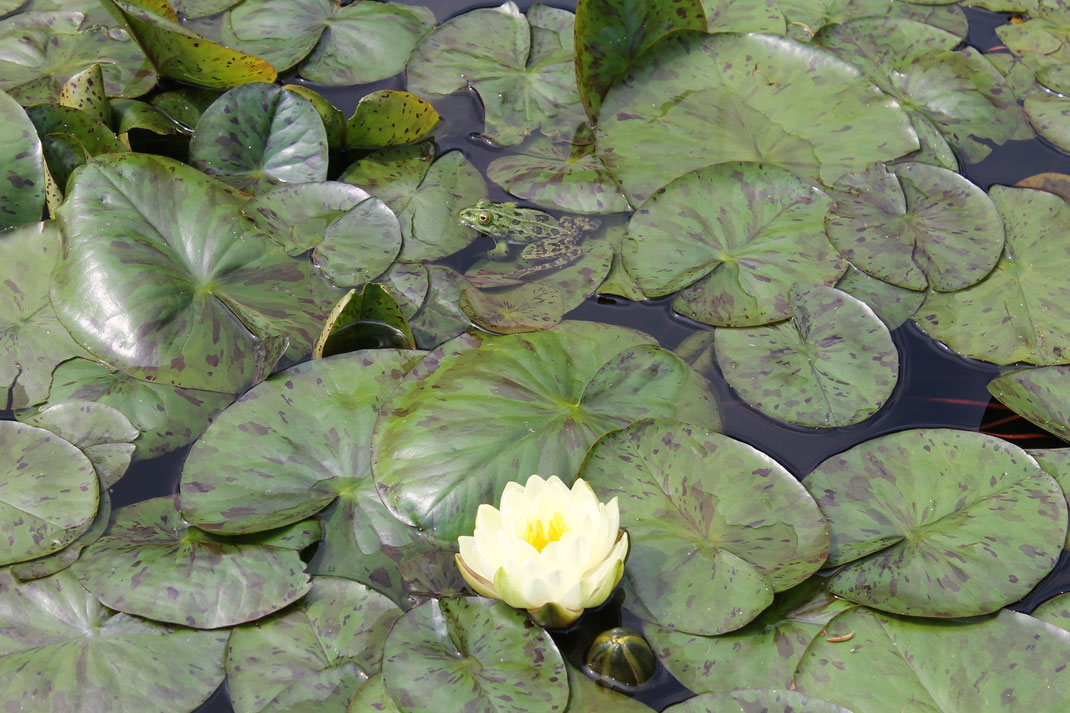 Water lily themed decoration idea. I should not have mixed the white stones with the pink ones. The colour fades and makes the water pink. It should have been non colour, only white stone laid.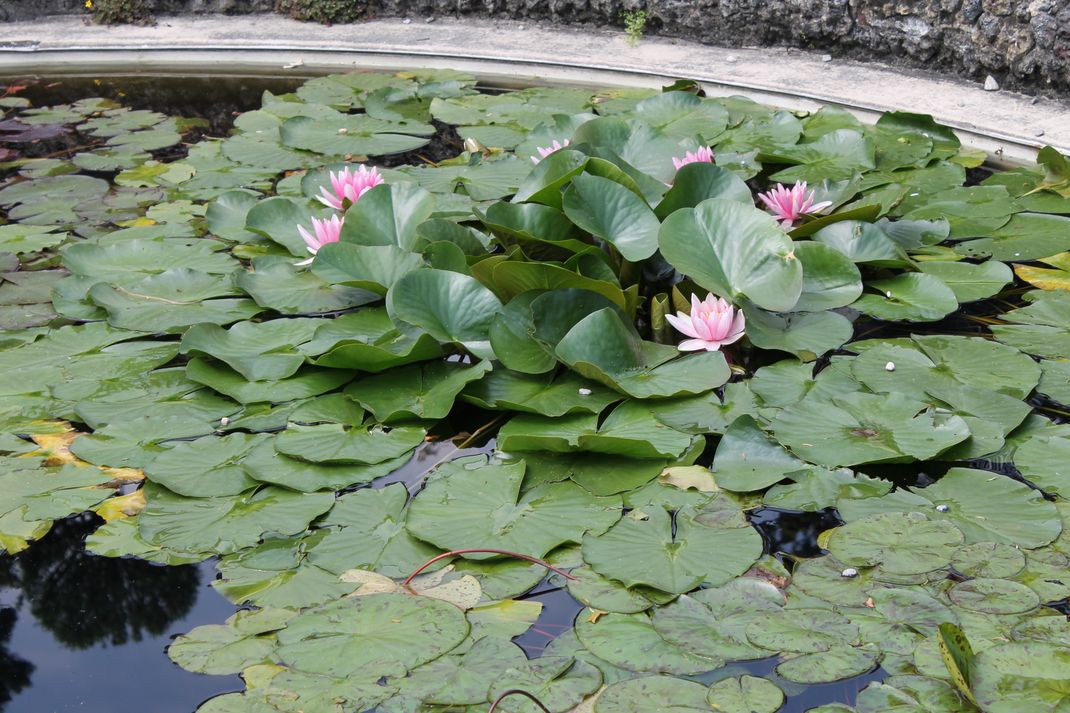 Garden at the Isola Bella, Italy. They have this sense of chic, aren't they?