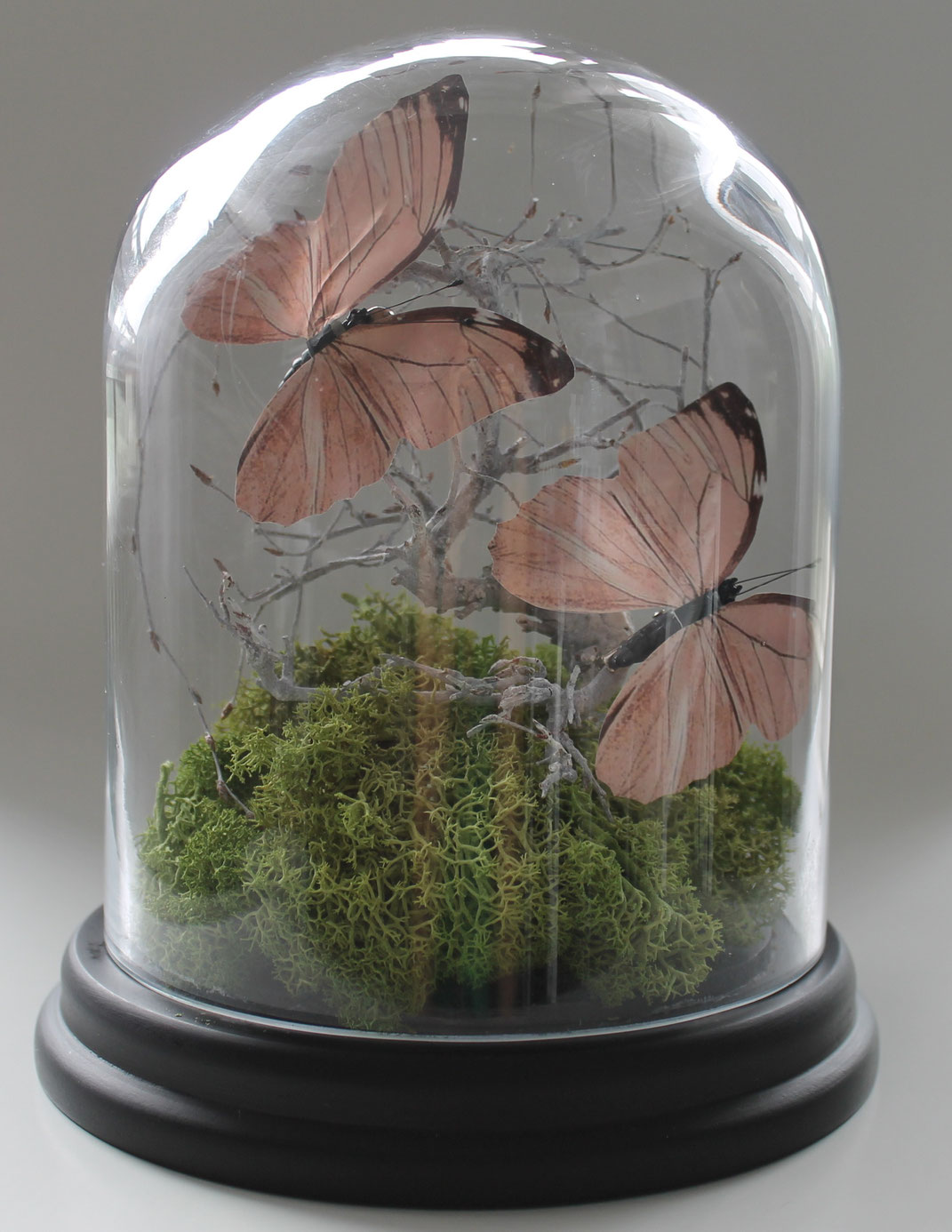 I have been fond of bell jar decorations for a long time. Such an easy method for both decoration and dust protection. First I just put my favorite scented candle or any pretty small item in and cover it. Then I loved to create some seasonal flair, for it was easy to change the content every time. Lately I have been thinking about putting several bell jars side by side under a same topic with different contents. Anyway, i wanted to share my spring bell jar with you. I love the bell jars from DEPOT, one of my favorite stores in Germany.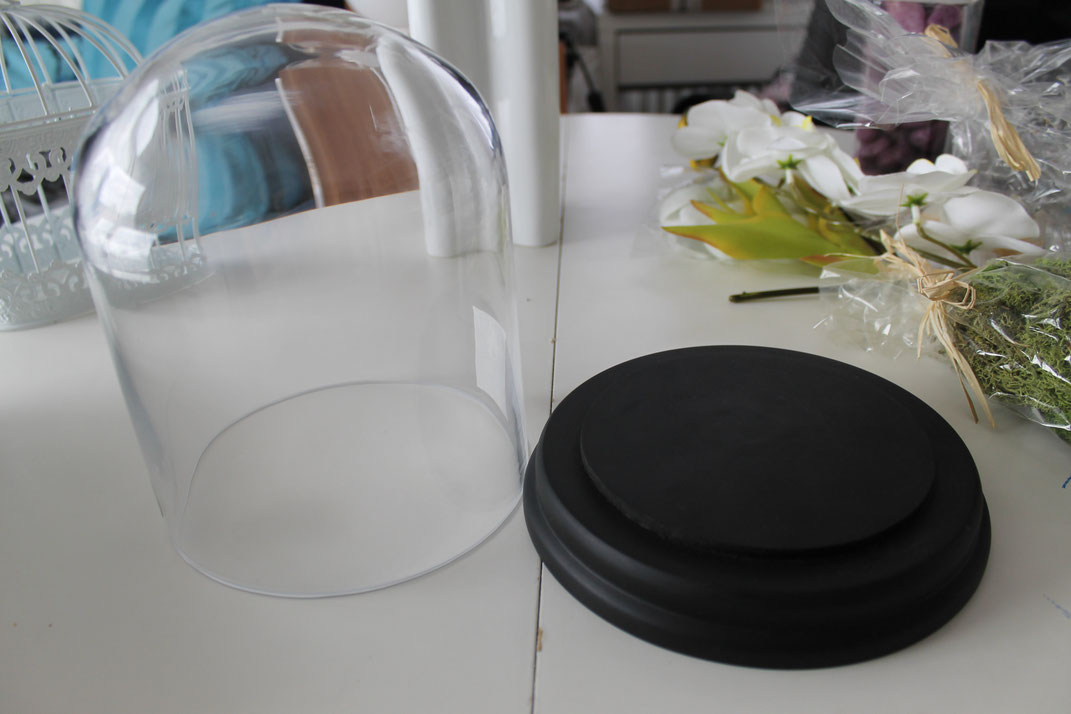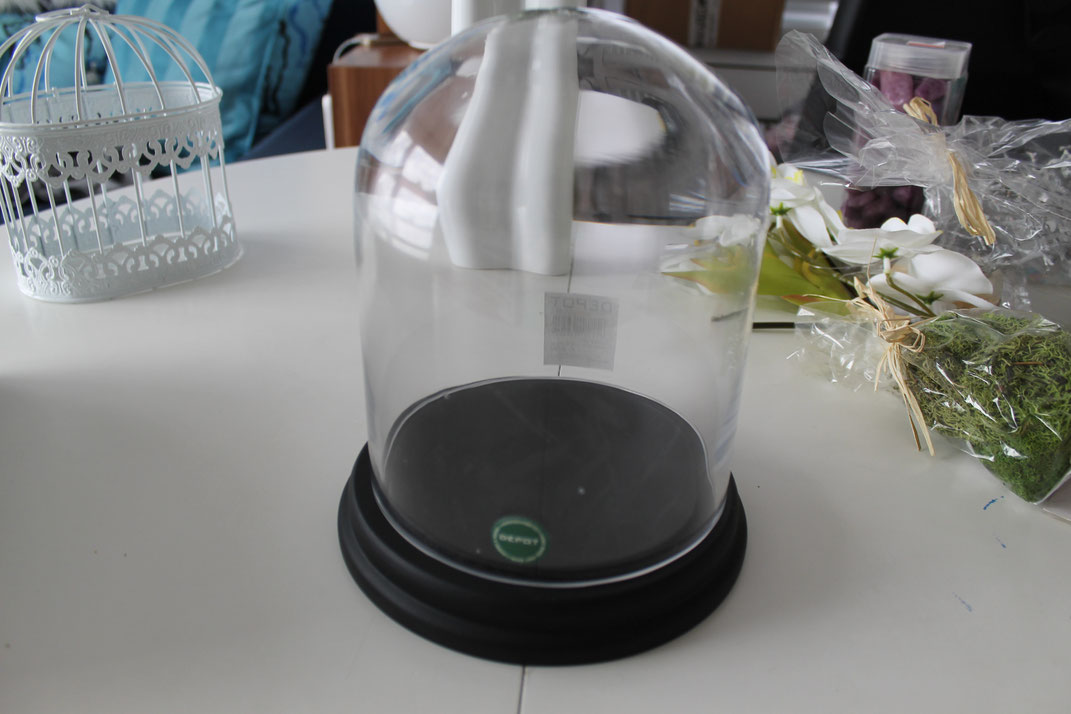 The foam block for fresh flowers is an all-rounder for decorations, especially if you want to stick the decorating items vertically. To mask it, you will need some artificial or real grass. For summer i love hiding it under sand or pearls whereas for winter I just adore artificial snow for that purpose. Here, I needed very clean decoration for a brown piano to match. Actually, i 'd make the butterflies myself, draw some and attach them to simple clips, if I had time. This time I just bought this pair of paper butterflies because I loved the plain color very much.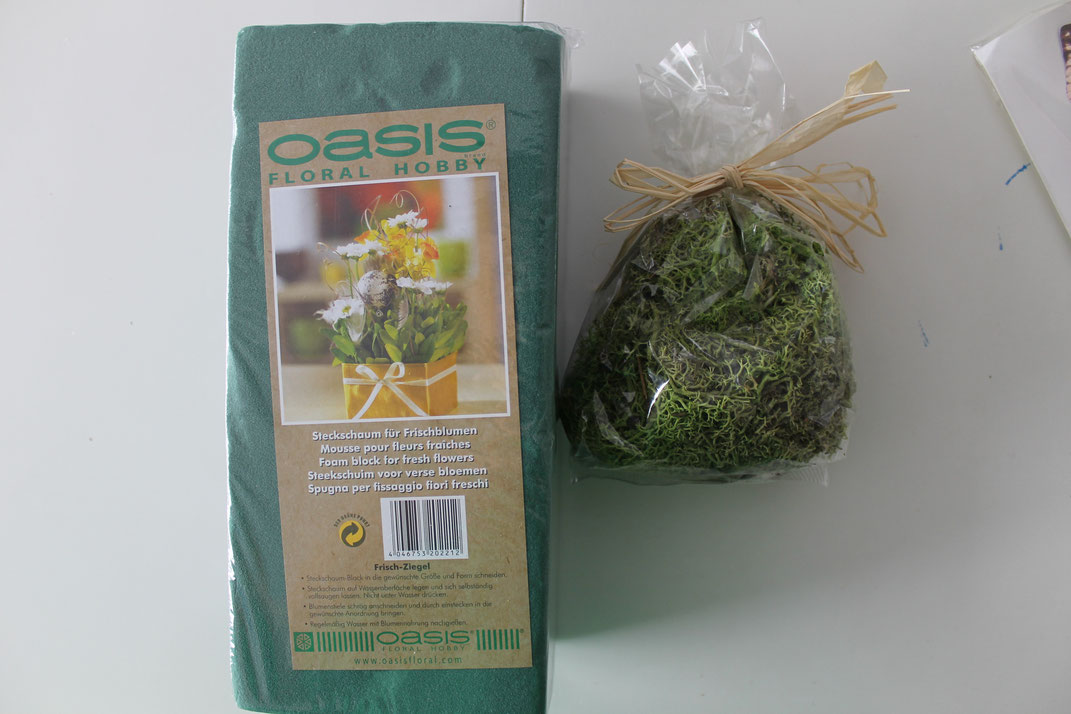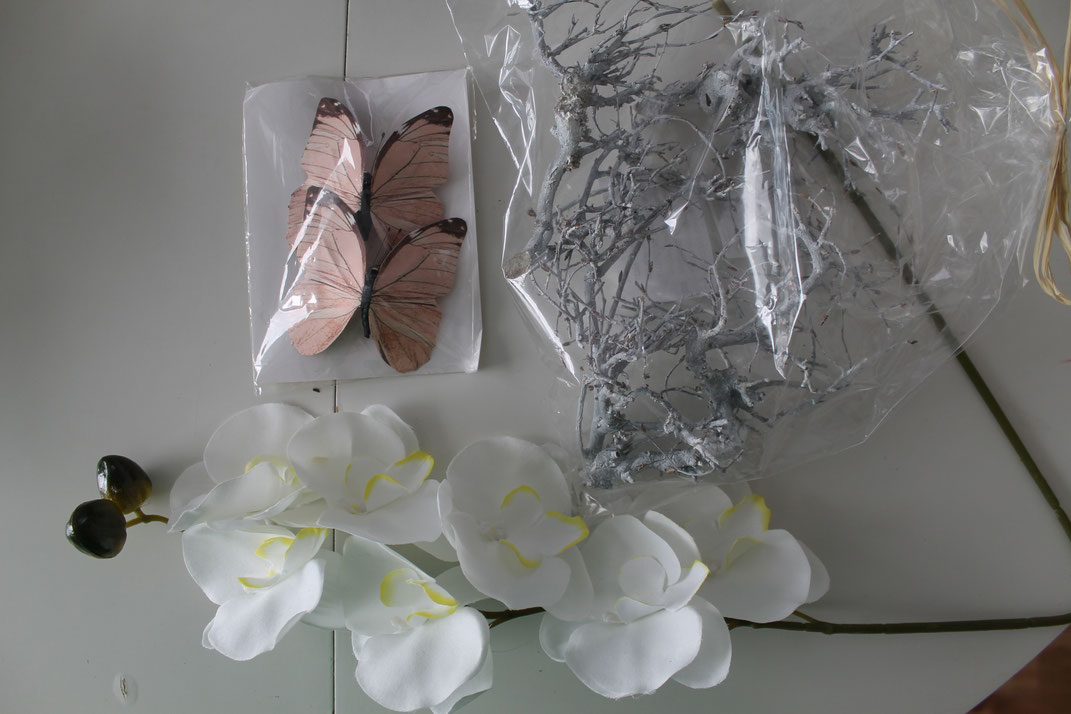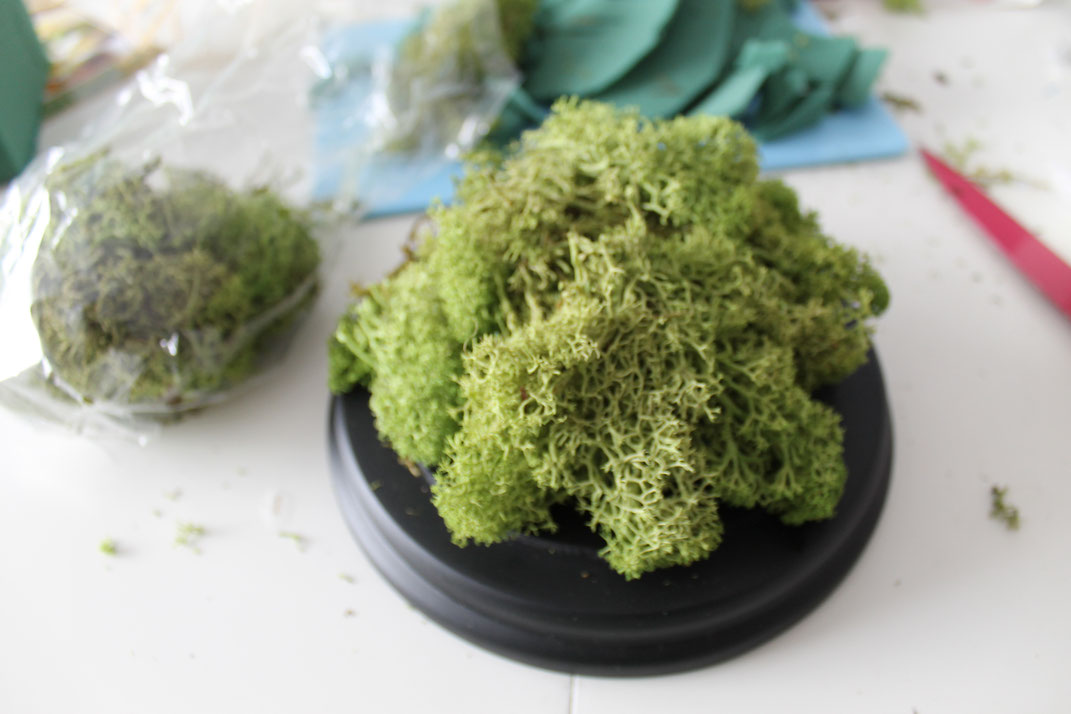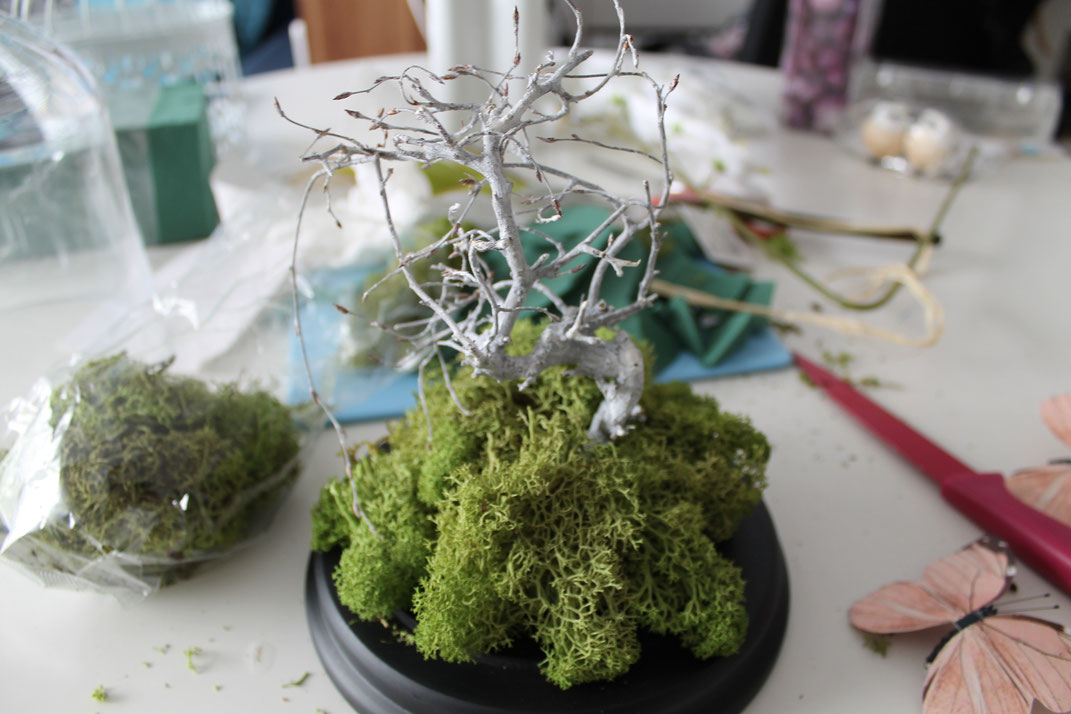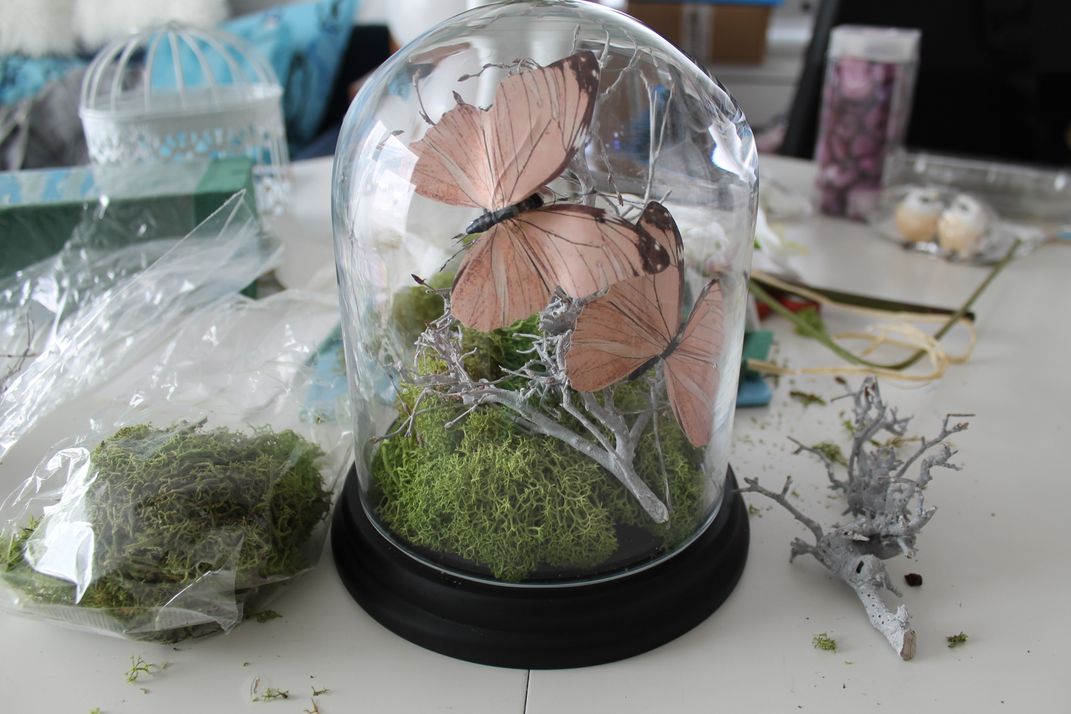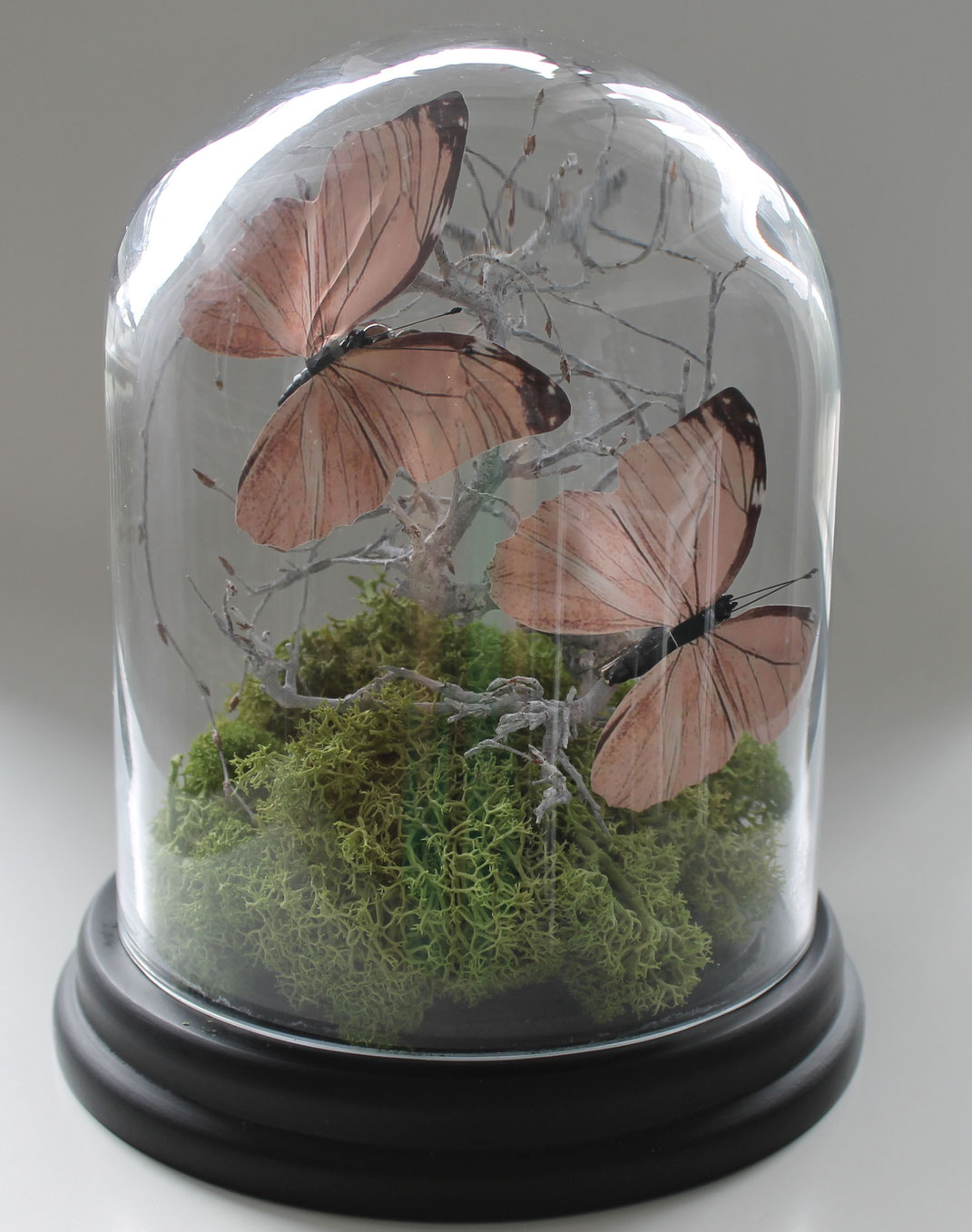 Isn't it an easy but pretty decoration? I will be changing it in summer,maybe with some floral flair, in autumn with leaves and fruits. Or I will put just a single rose like the one from Beauty and the Beast. If you love bell jar, I'd love to see your version. Share it on instagram @chansy_dash with #chansysdeskdeko.