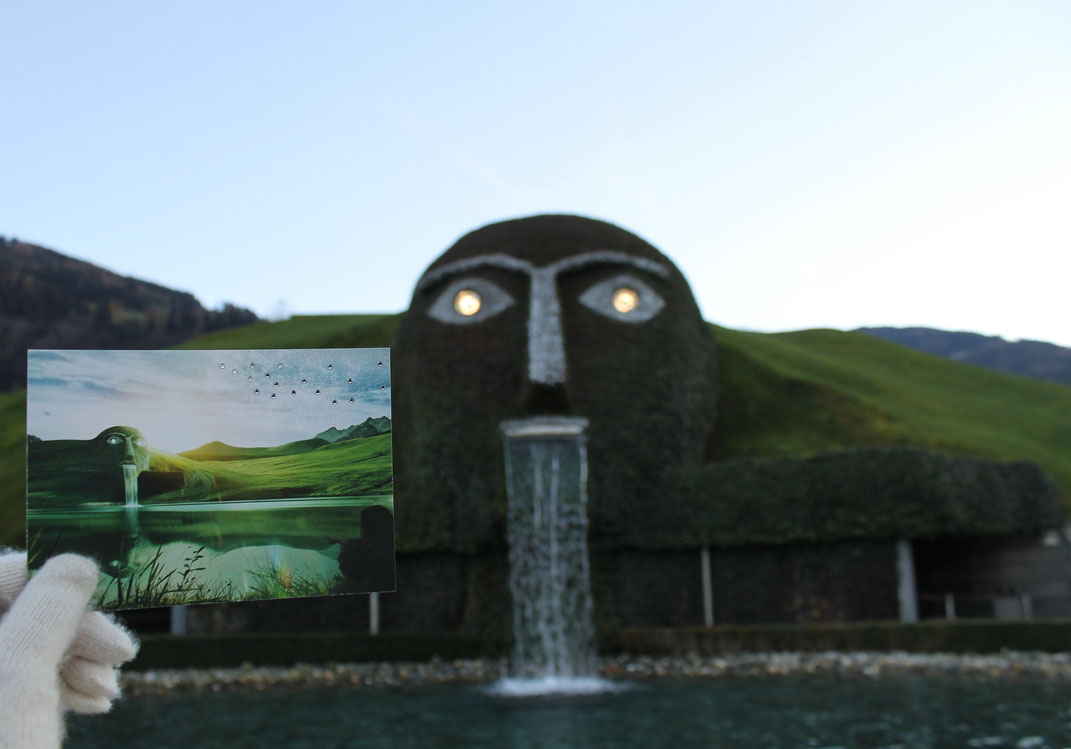 Swarovski's home town Wattens city, Austria is only two hours of drive away from bavarian Munich city, where I live and therefore an ideal destination for a day trip. It is very small town, but because of Swarovski central establishment and its "Crystal worlds", Wattens attract millions of visitors.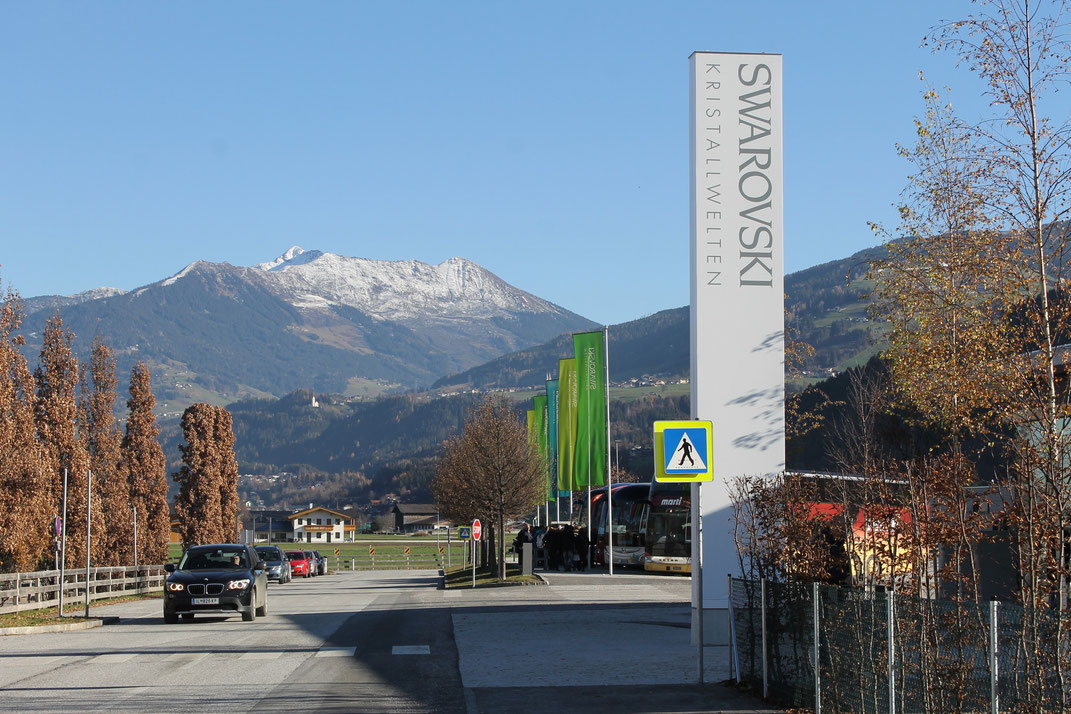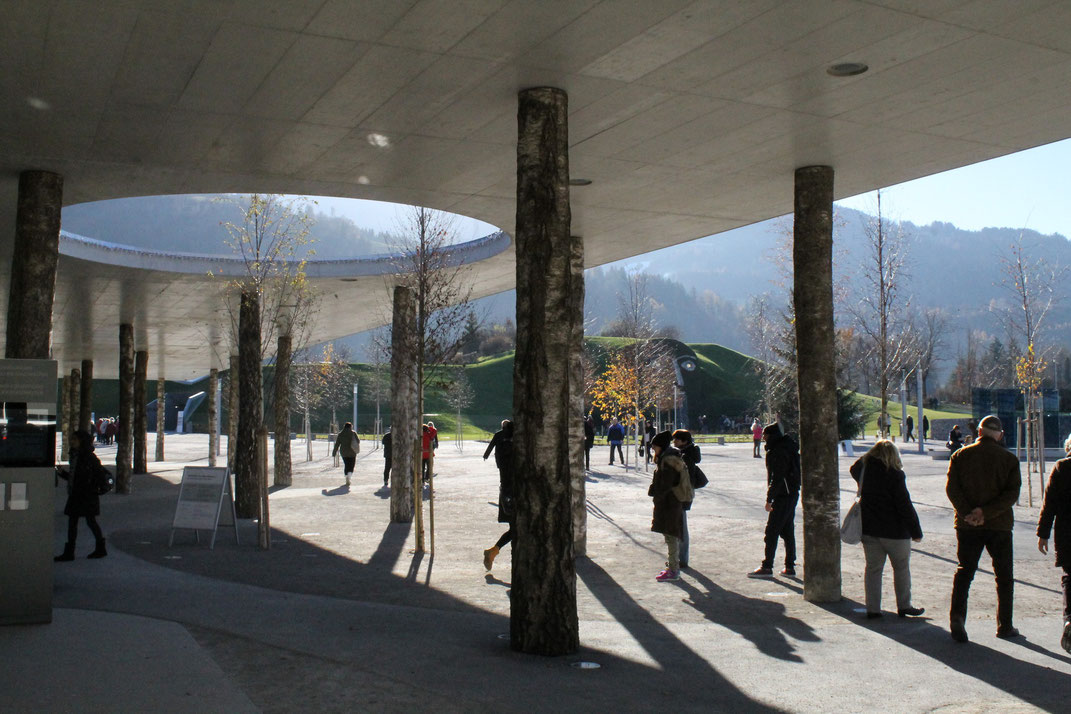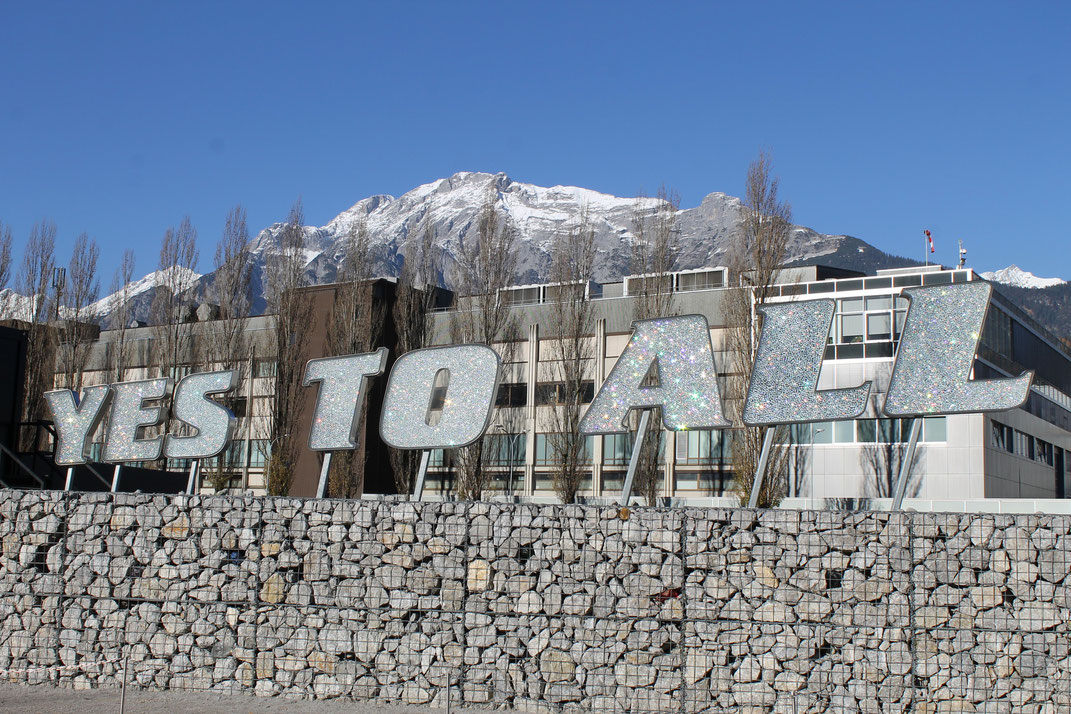 On the occasion of Swarovski's 100th anniversary in 1995 multimedia artist André Heller created Crystal Worlds in the shape of this Giant. He was inspired by his story of a Giant, who traveled around the world to seek all of its treasures and wonders and settled down with his whole knowledge in Wattens. You can enter the head of the Giant into Crystal Worlds, where 16 Chambers of Wonders with rich collection of art and fantasy items designed and created by international artists, designers and architects will take you away to a dream world. Discover Crystal world through my photos, I hope you enjoy them.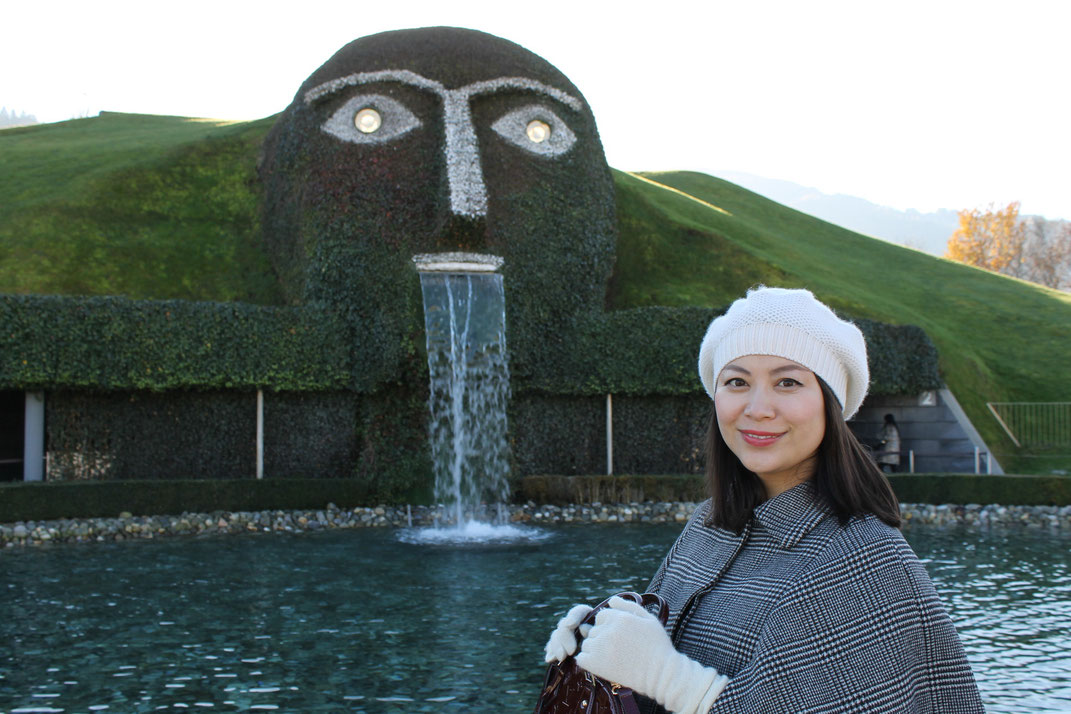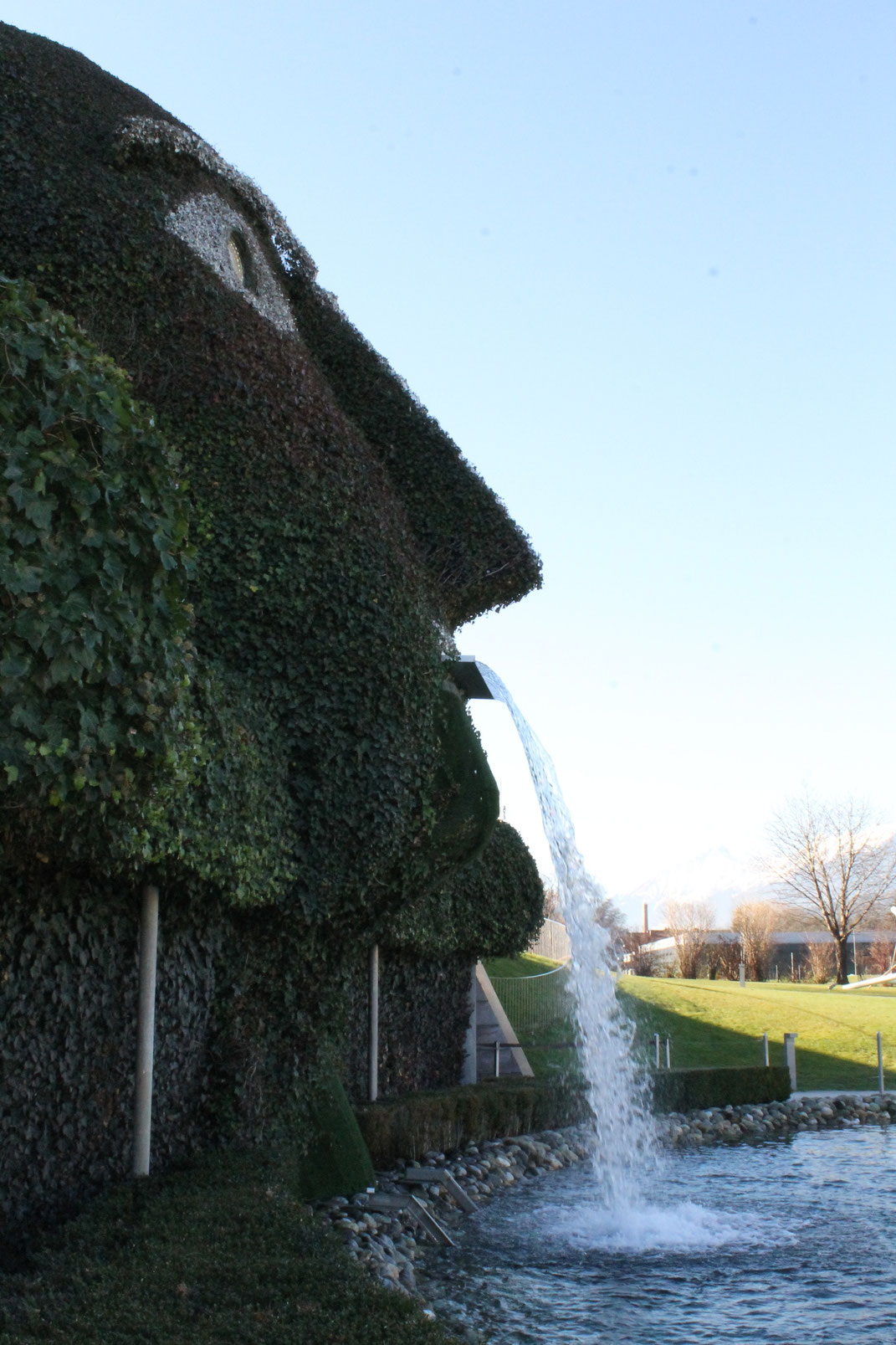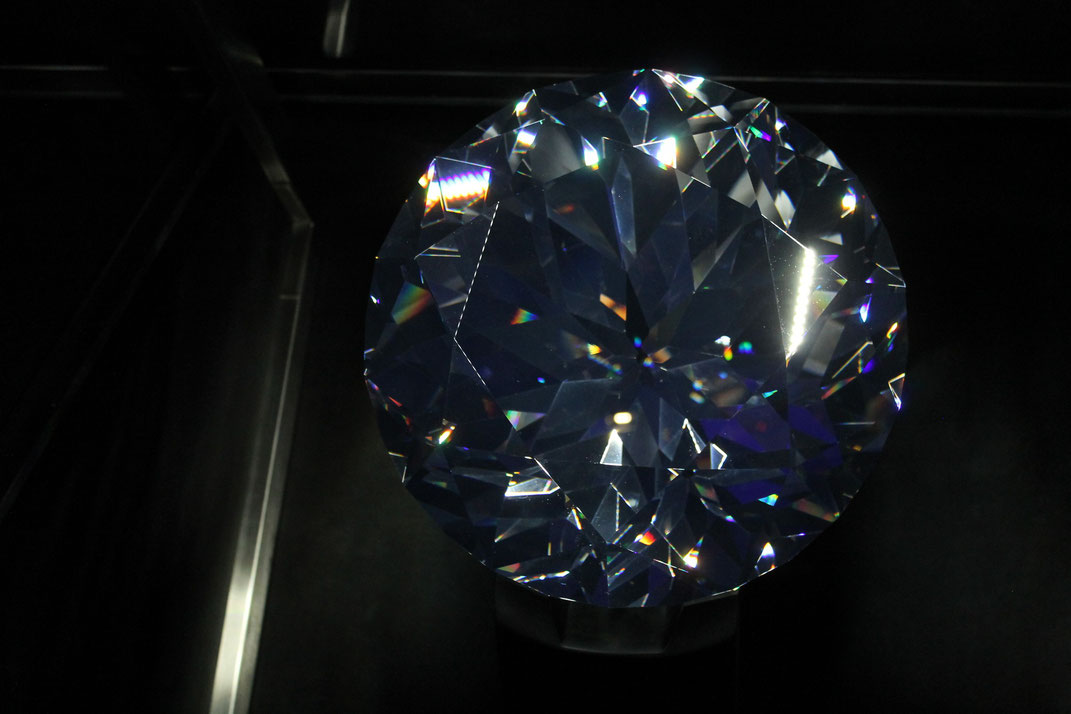 The largest hand-cut crystal with 100 facets and 310 000 carats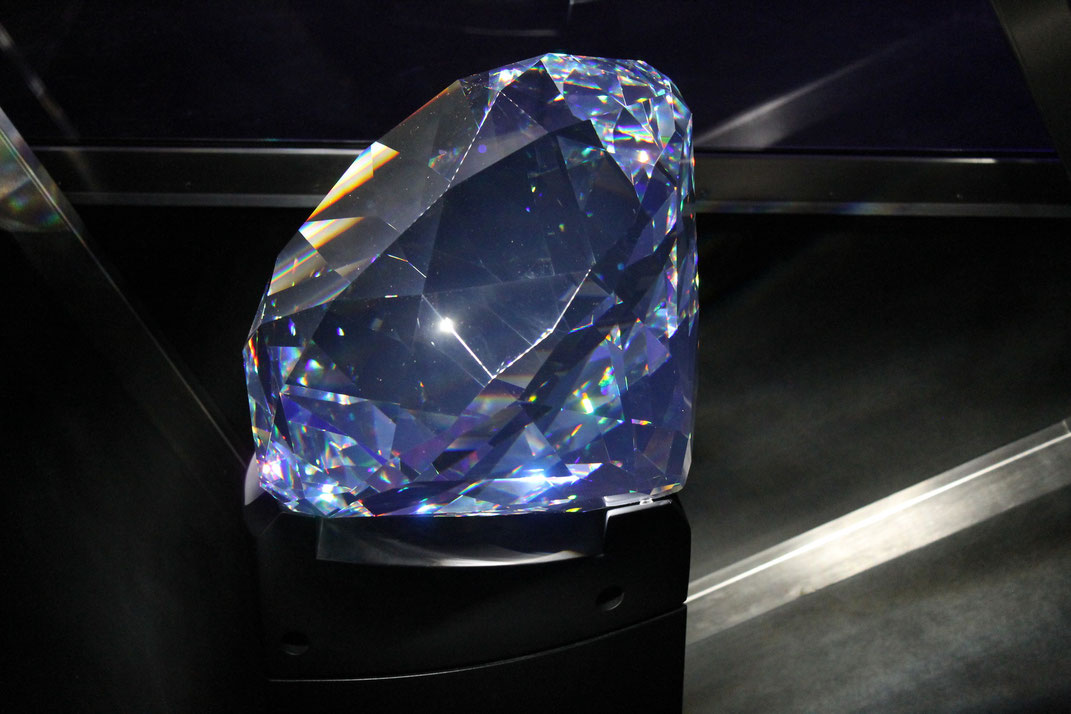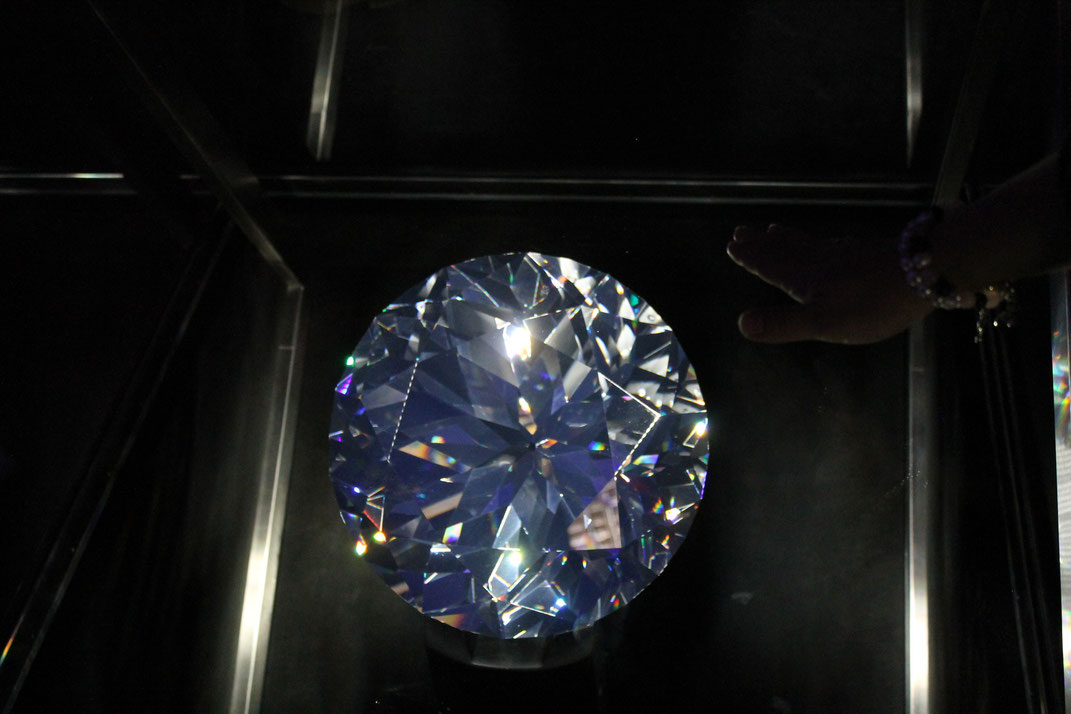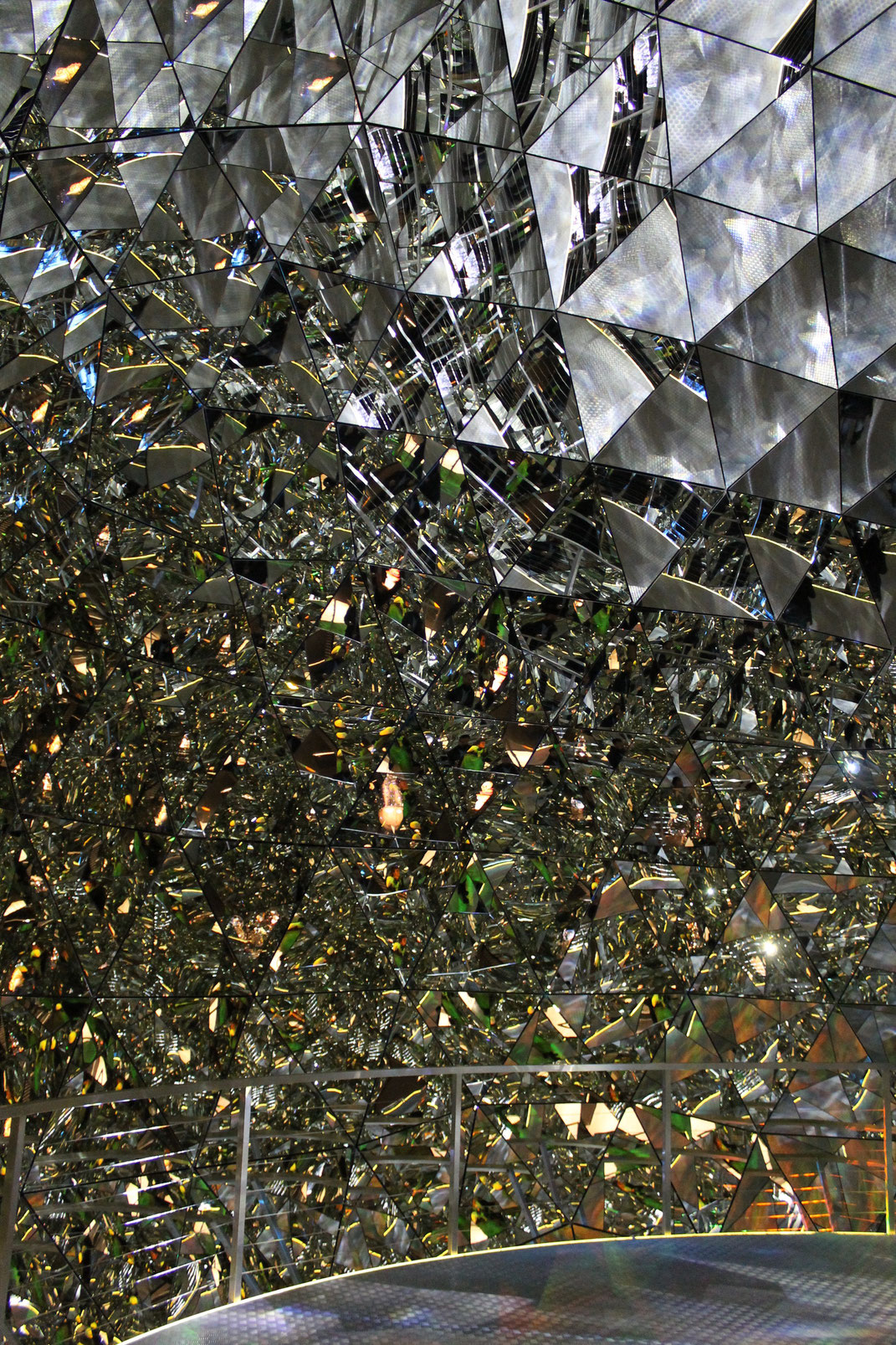 The dome of the Crystal Dome consists of 595 mirrors and gives the viewer the feeling of being inside a crystal. In the rhythm of a pleasant and peculiar music, while the lights change their colors, some of the mirrors conceal fascinating art objects. Because it is such a spectacular backdrop, the Crystal Dome is a popular venue for weddings.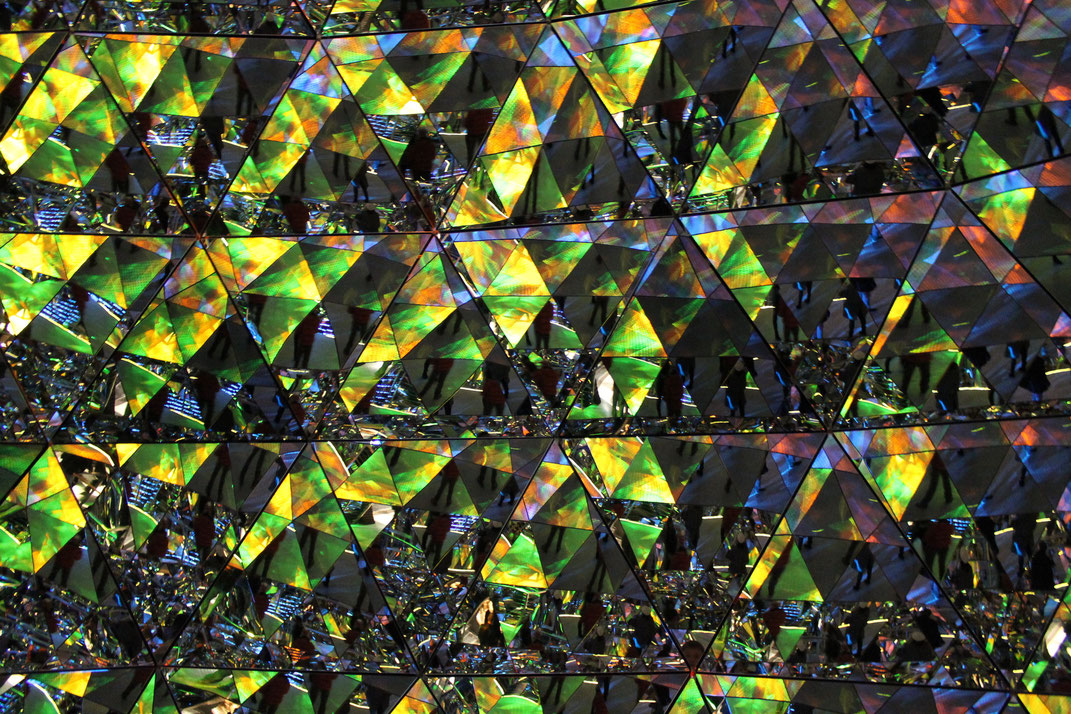 This sparkling crystal tree was created by product designer Tord Boontje and designer Alexander Mcqueen in 2003 primarily for the foyer of the Victoria and Albert Museum in London and was later moved to Crystal Worlds. Can you imagine, that 150 000 Swarovski crystals were used for this tree?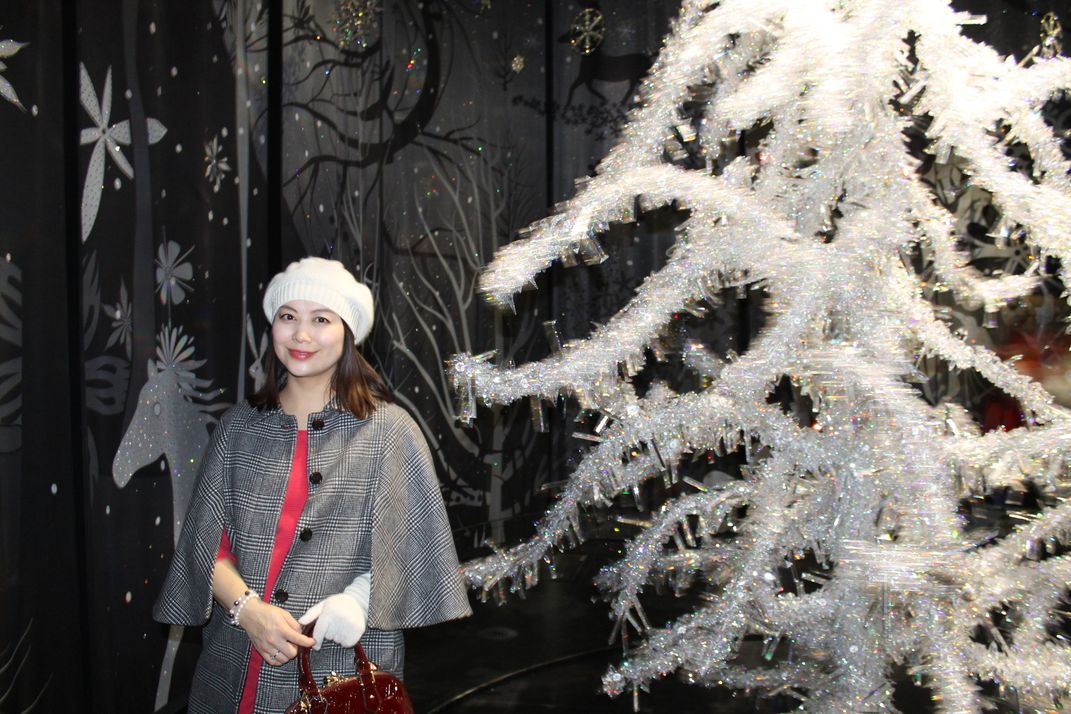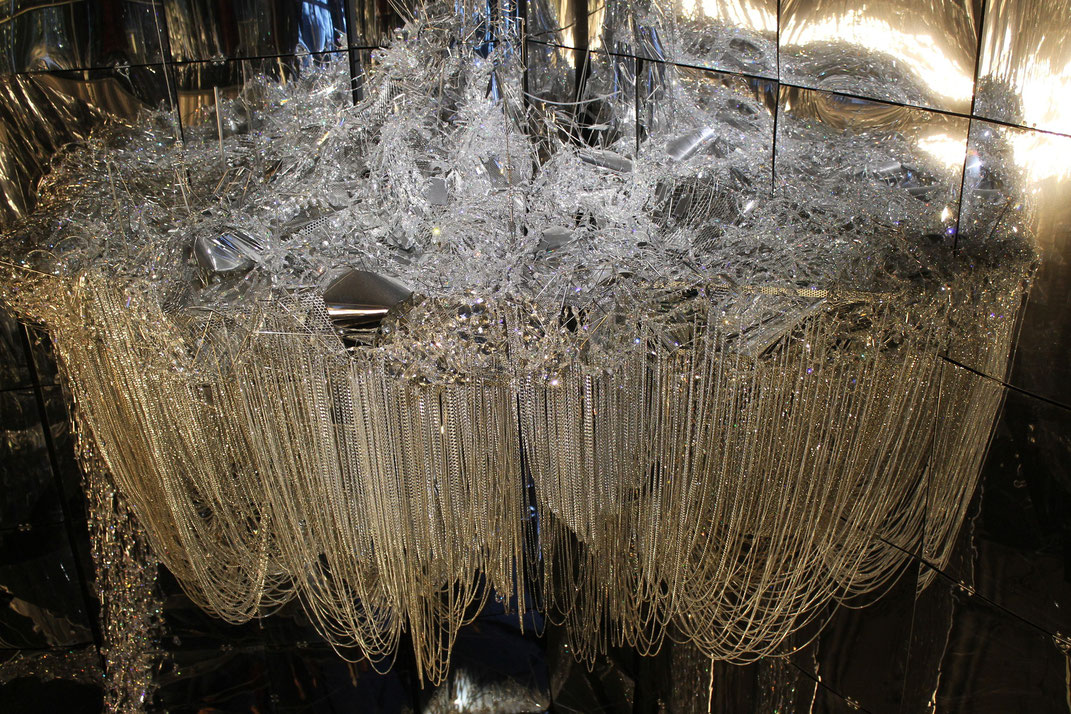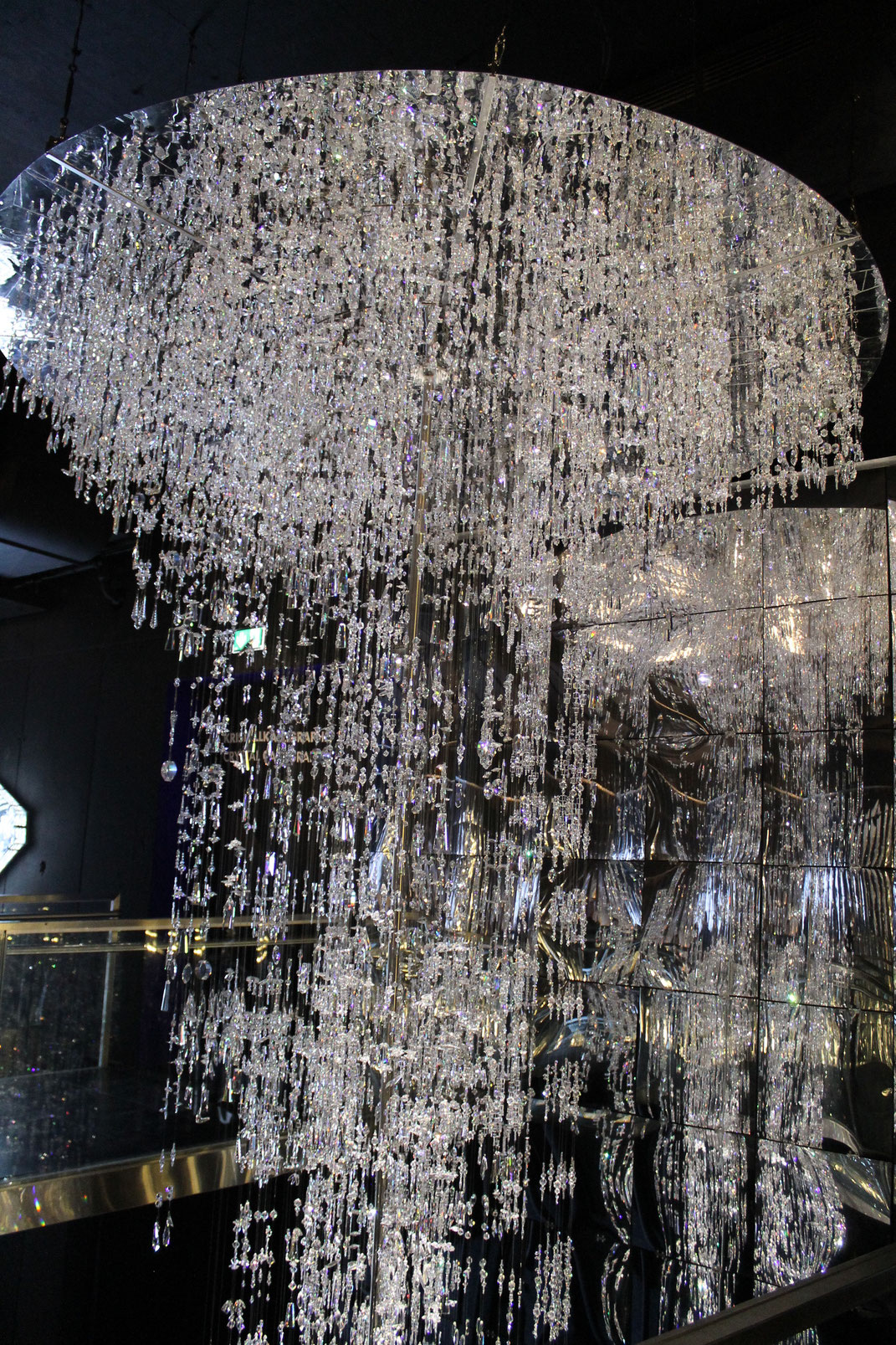 Would you like to dance in the crystal rain?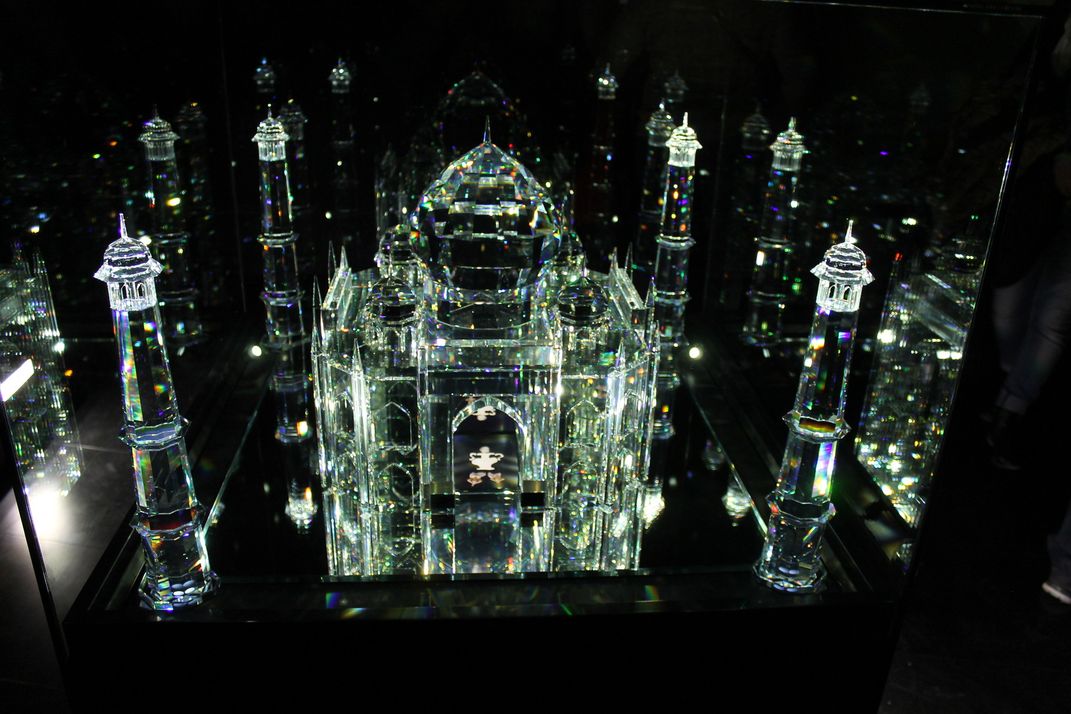 Russian artists called as Blue Noses created in this chamber the connection between architectural refinements and Swarovski's legendary art of cutting crystal. Four architectural landmarks will greet you: the Taj Mahal in Agra, the Pyramid of Cheops in Giza, the New York Empire State Building, and the Lenin Mausoleum in Moscow. The Pyramid weighs 105 kilograms, and the Empire State Building consists of 386 individual parts.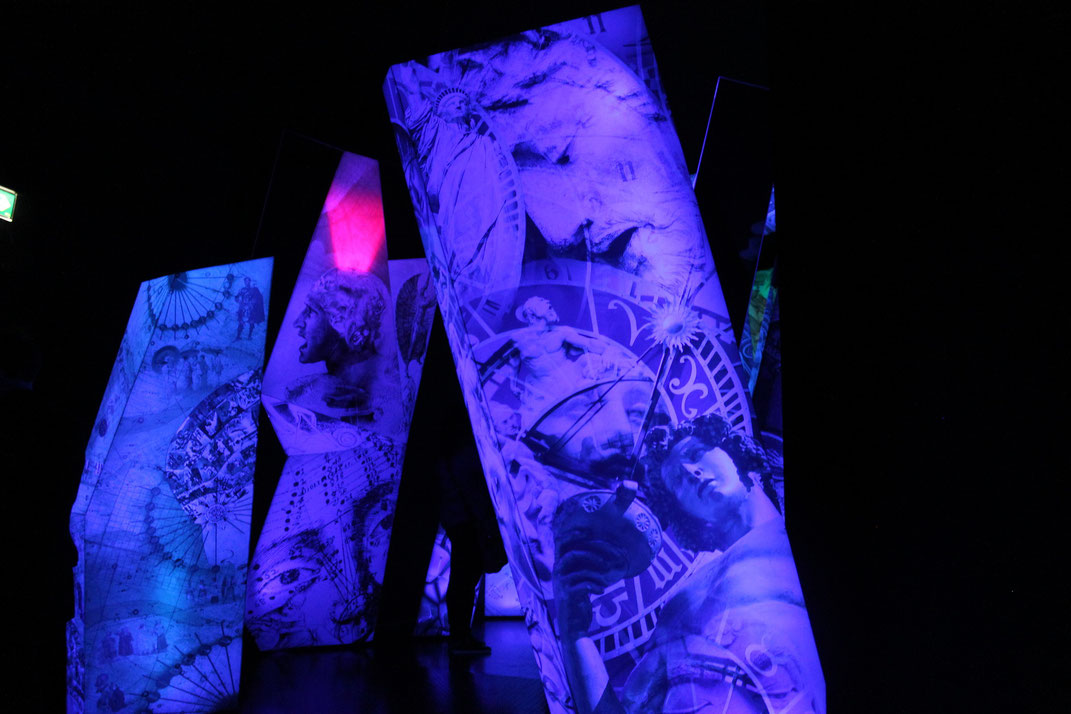 Like versatile facets of crystal, the reflections of life are presented on 48 polygons encompassing the history of mankind and culture followed by sciences such as physics, astronomy and mathematics.  The core area emphasizes on religion, faith, and magic.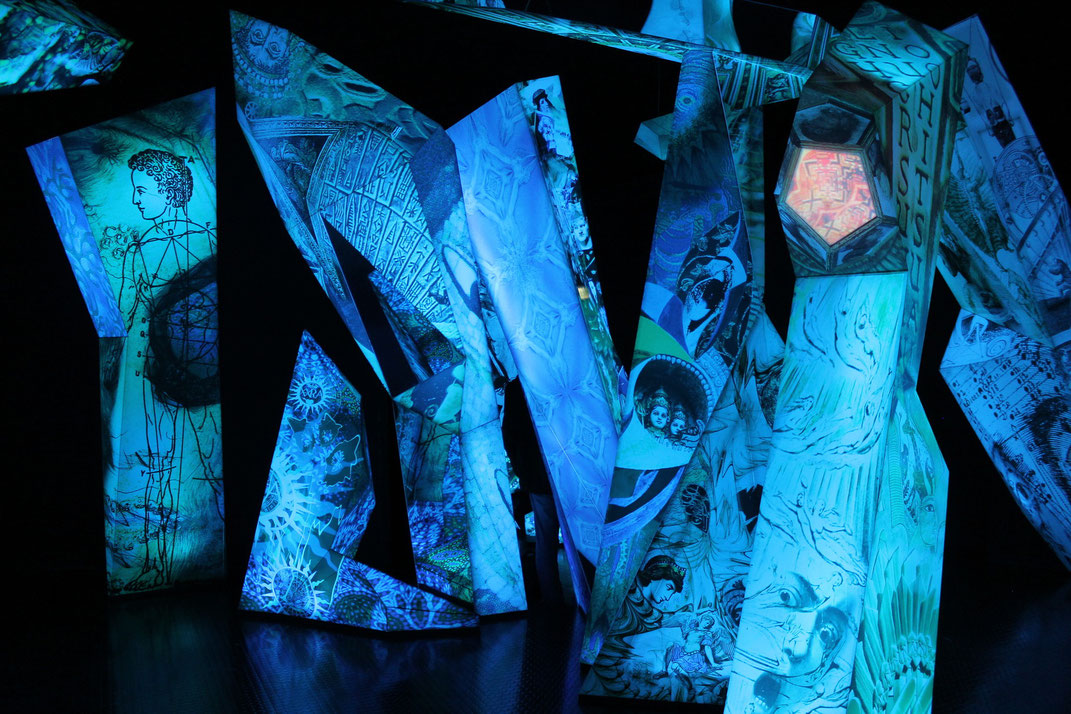 The "Timeless" chamber shows the history of Swarovski and crystal in all of its historical facets since 1895. It celebrates the magical moments of glittering success on the stage, screen and runway. Just glamorous!
Swarovski gemmed Viktor&Rolf dress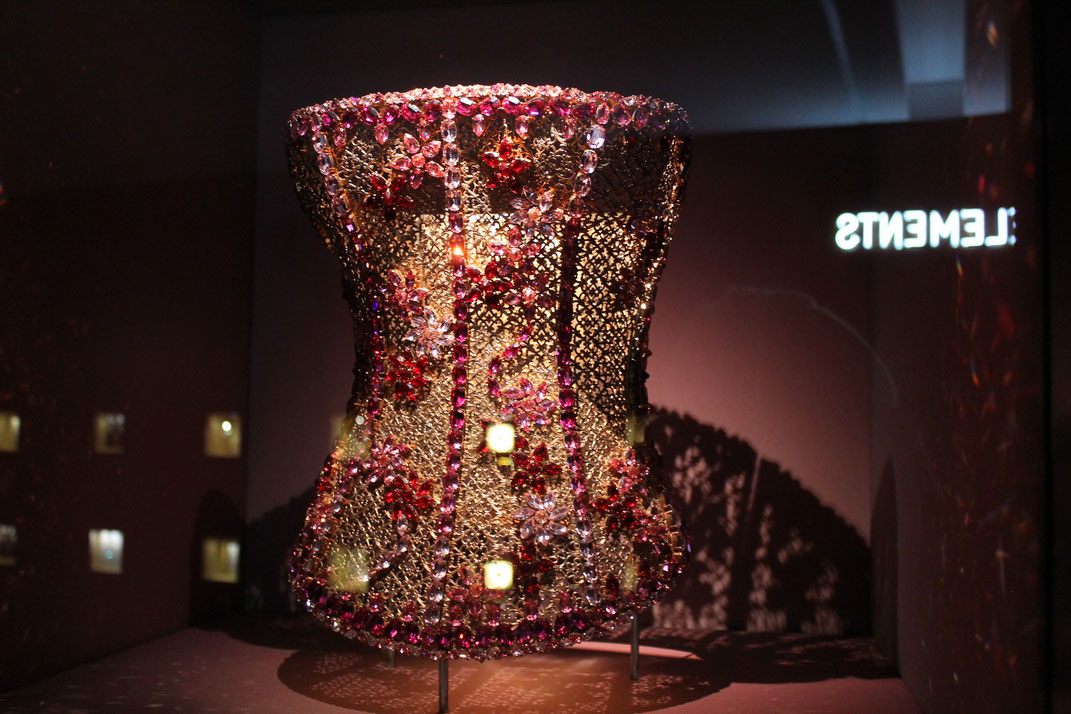 Copper corset with Swarovski crystals created by Vivienne Westwood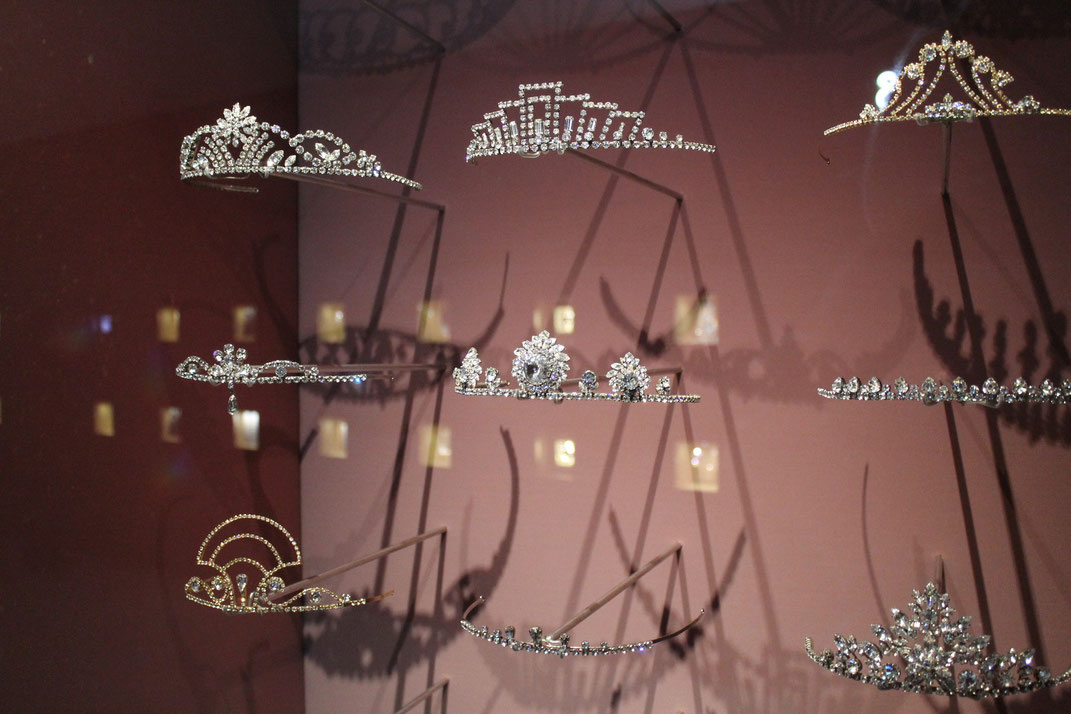 Which tiara would you prefer?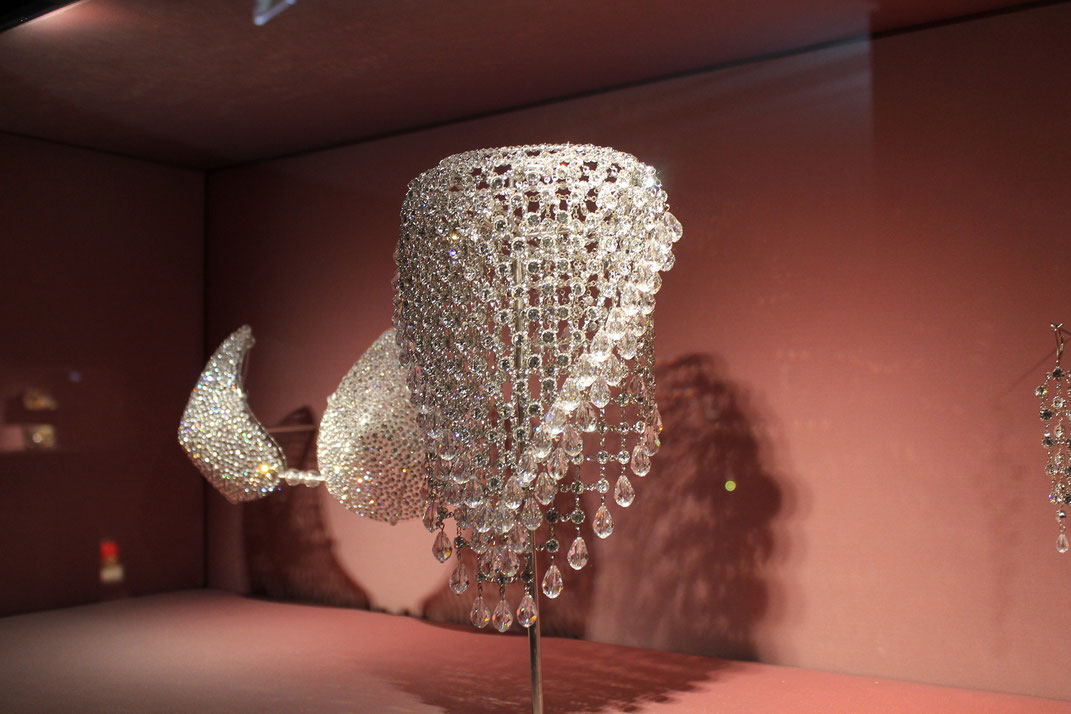 My favourite of the chamber is this one: crystal Cinderella shoe! So beautifully made, I just couldn'help taking photos of it from every possible corner ;)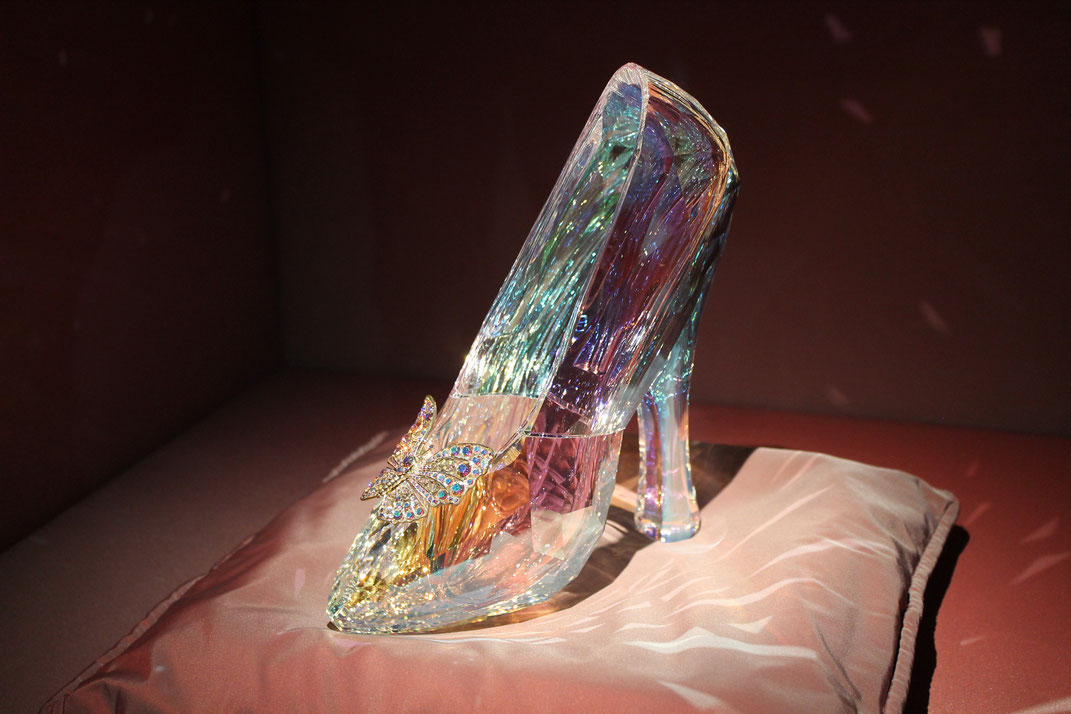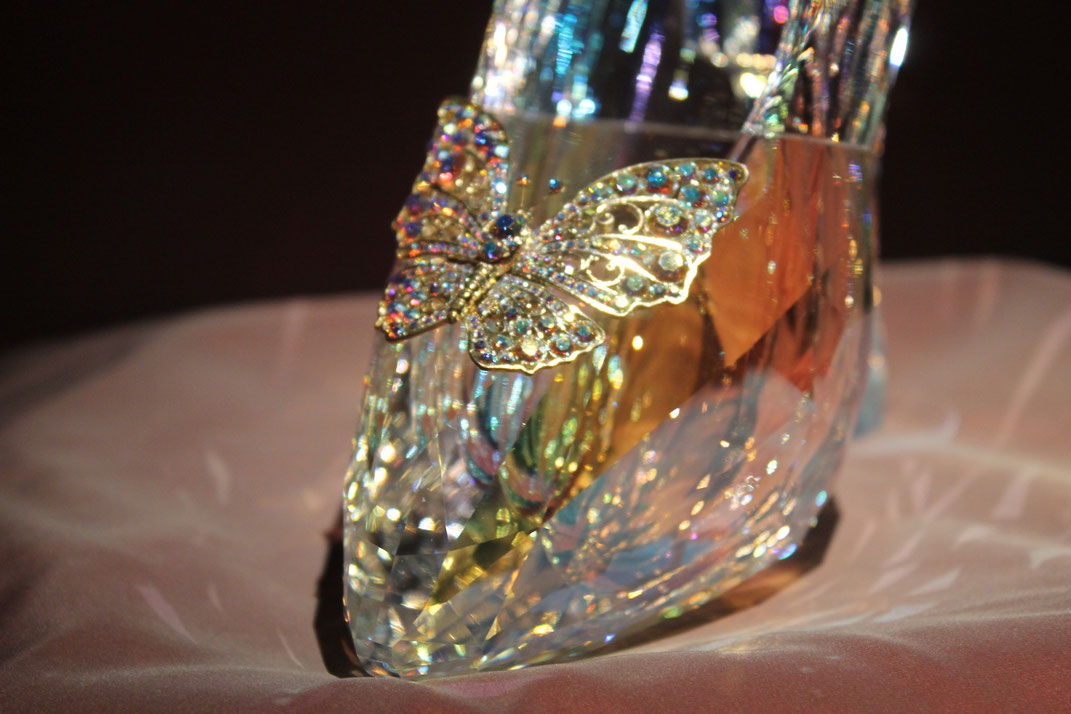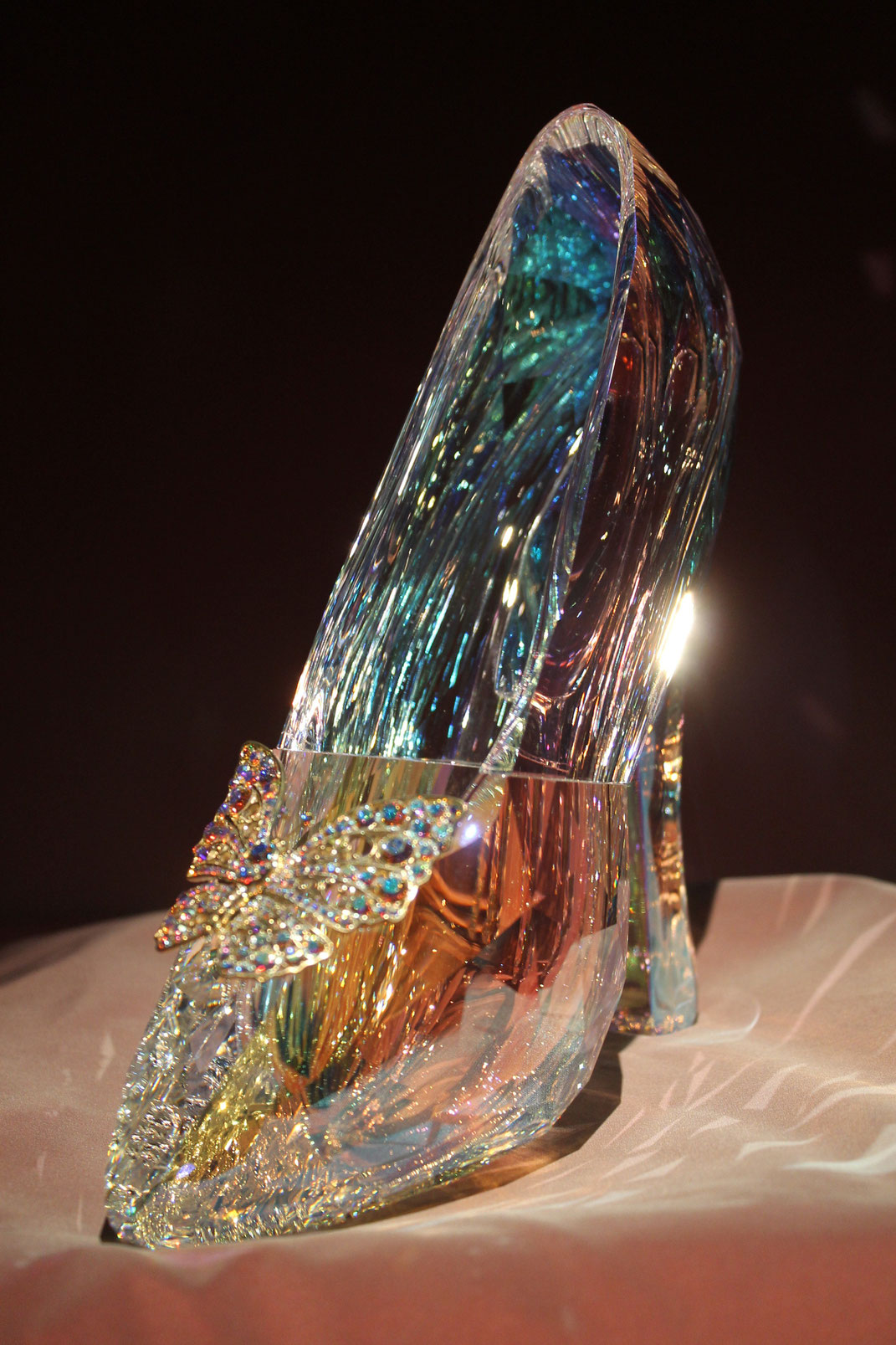 It takes a few hours to exit the Giant depending on how intensive you visit the Chambers of Wonders. A perfect place to have a short break after that is the outside terrace of the Café Daniels in the sunlight. But be careful, the sunset is sooner than you think. The magically glittering Crystal Cloud in the sunlight, which greeted me early in the morning from distance, shimmered just in shades of grey without sunlight.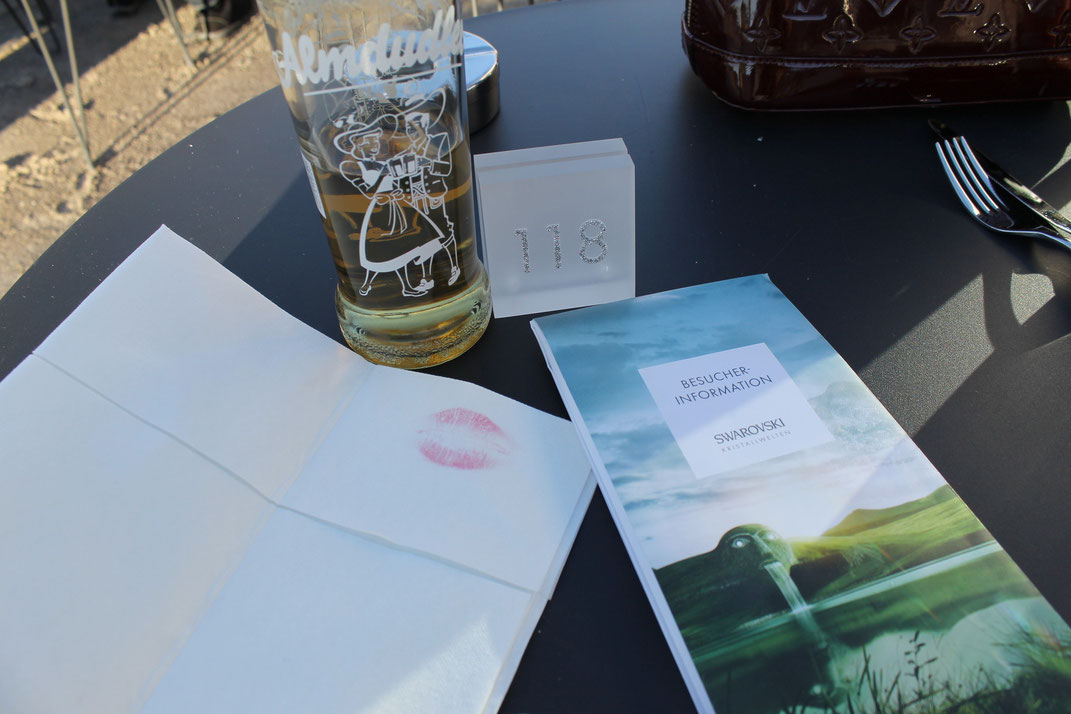 When in Austria, drink very refreshing Almdudler-the local lemonade. It is Austrian Coca Cola.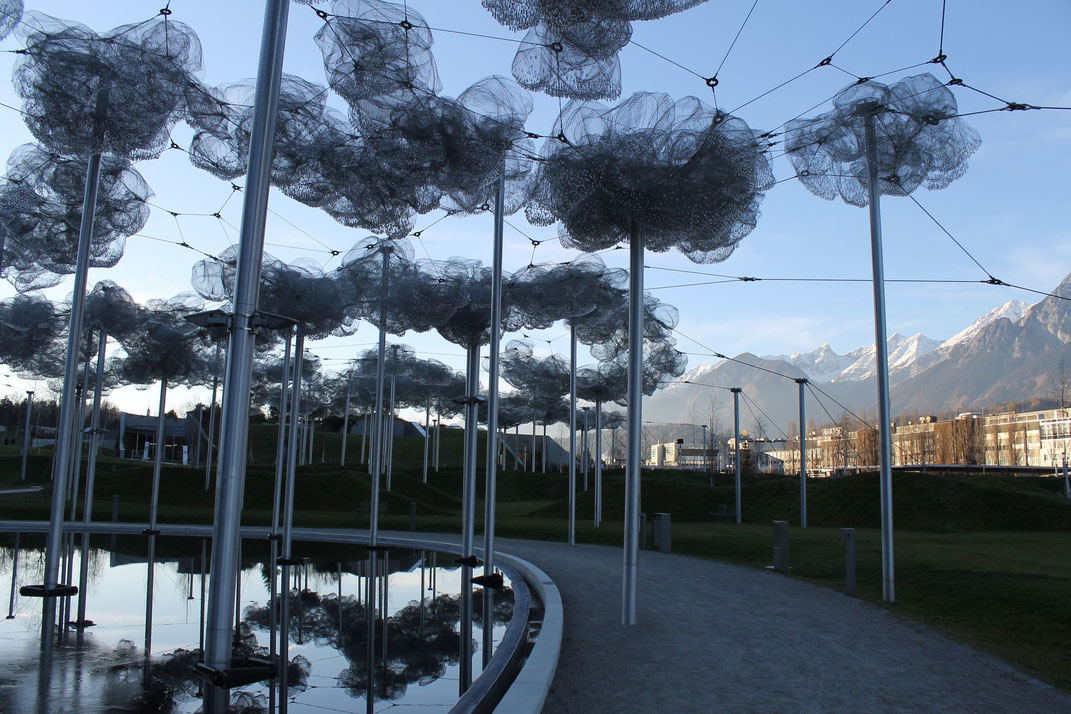 Would you believe, that the Crystal Cloud consists of  800 000 hand-mounted Swarovski crystals and floats over around 1400 square meters surface? Under the clouds, there is a black Mirror Pool, which doubles the Crystal Cloud on the water surface and makes you feel, as if you are surrounded by crystal garden. I'd recommend enjoying the Crystal Cloud by daylight before entering the Giant.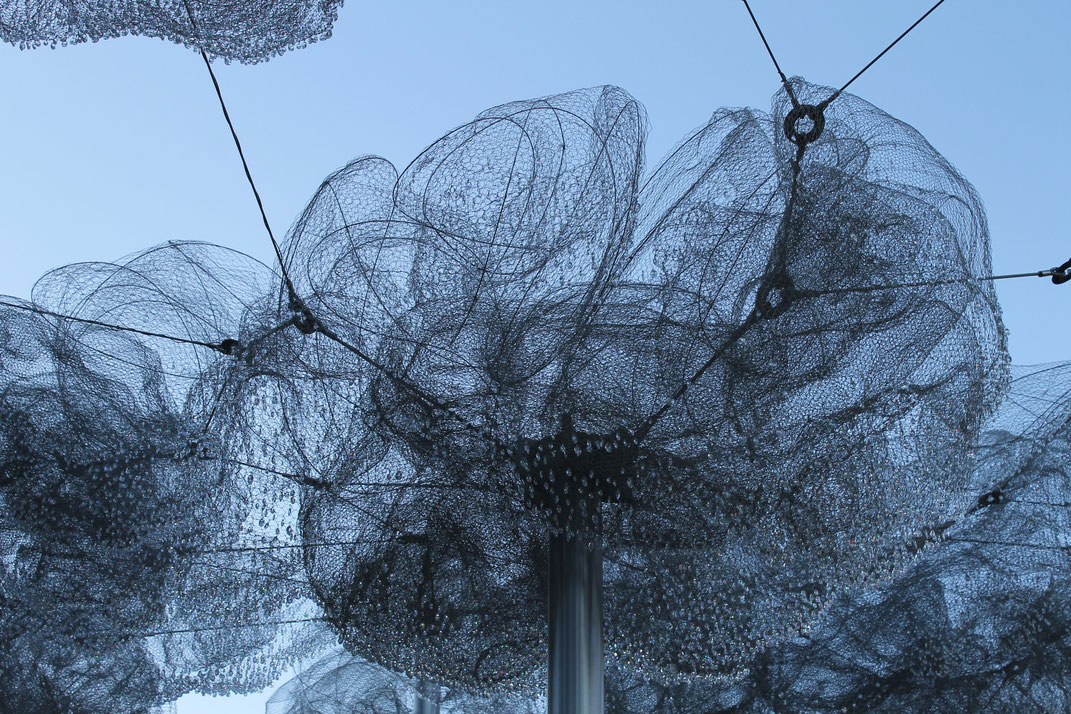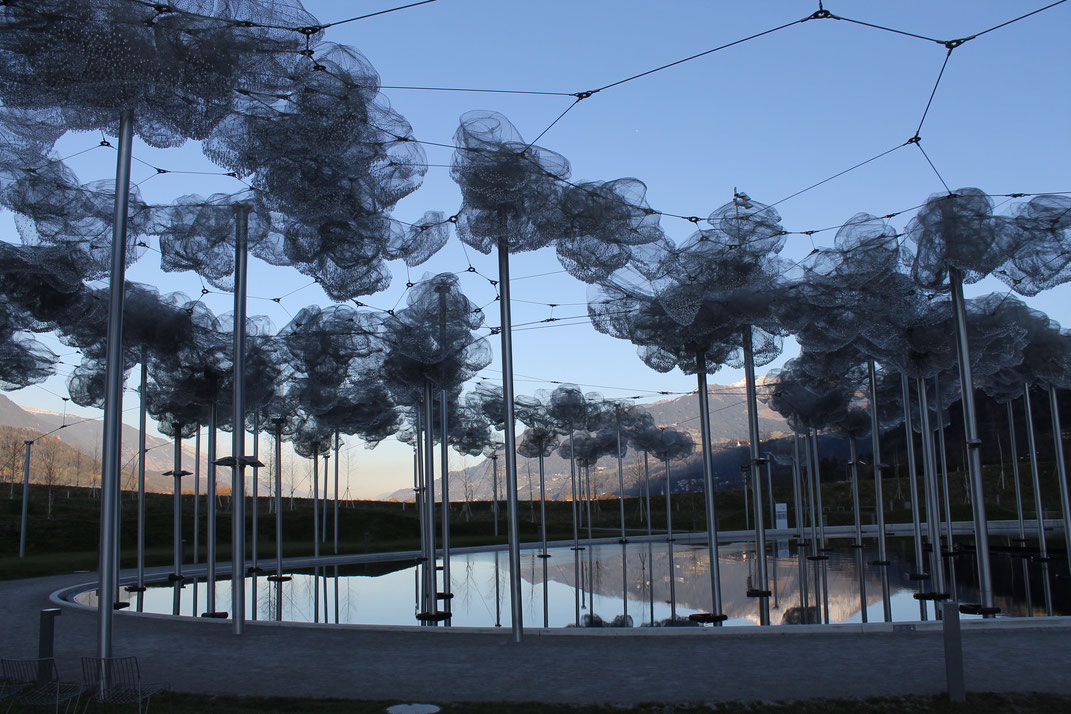 Naturally, there is a huge Swarovski Store with wide range of products and collaboration product lines. The range of the products and seasonal sale offers are indeed wider than in Germany. The rumor, that Swarovski products are generally cheaper in its hometown near its factory, is untrue.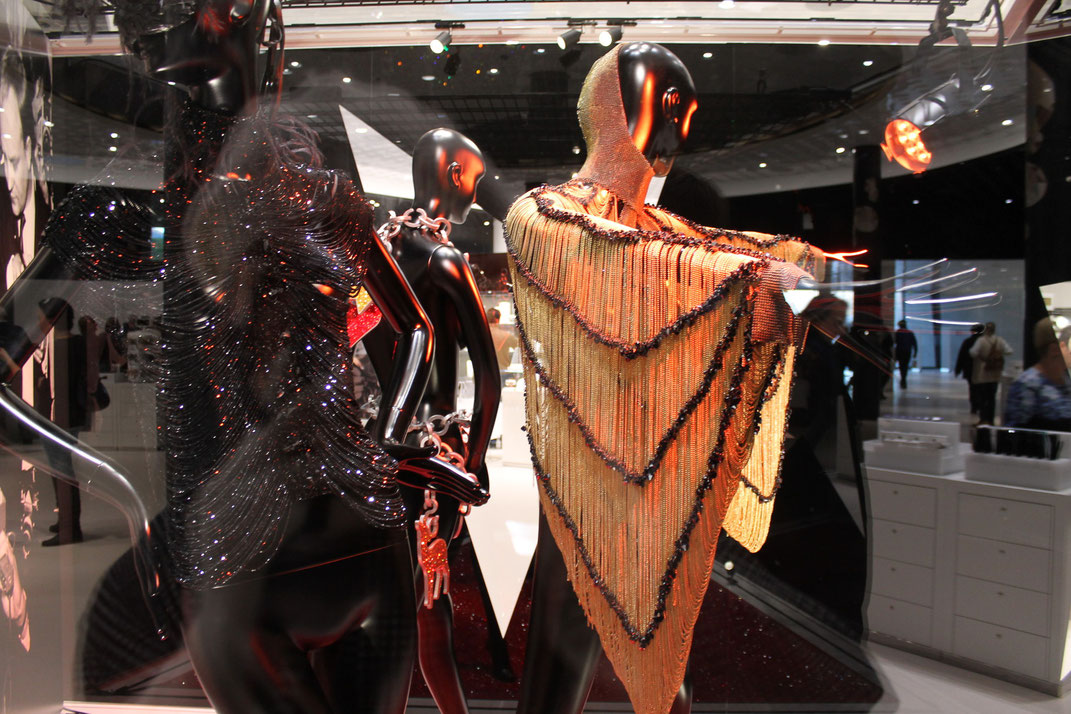 Innsbruck, another beautiful city of Austria is not far from Wattens, so if you have time, you should visit the city as a crowning finish of your daytrip. Be clear like a crystal, but also be interesting and mystic like its facets and shine bright!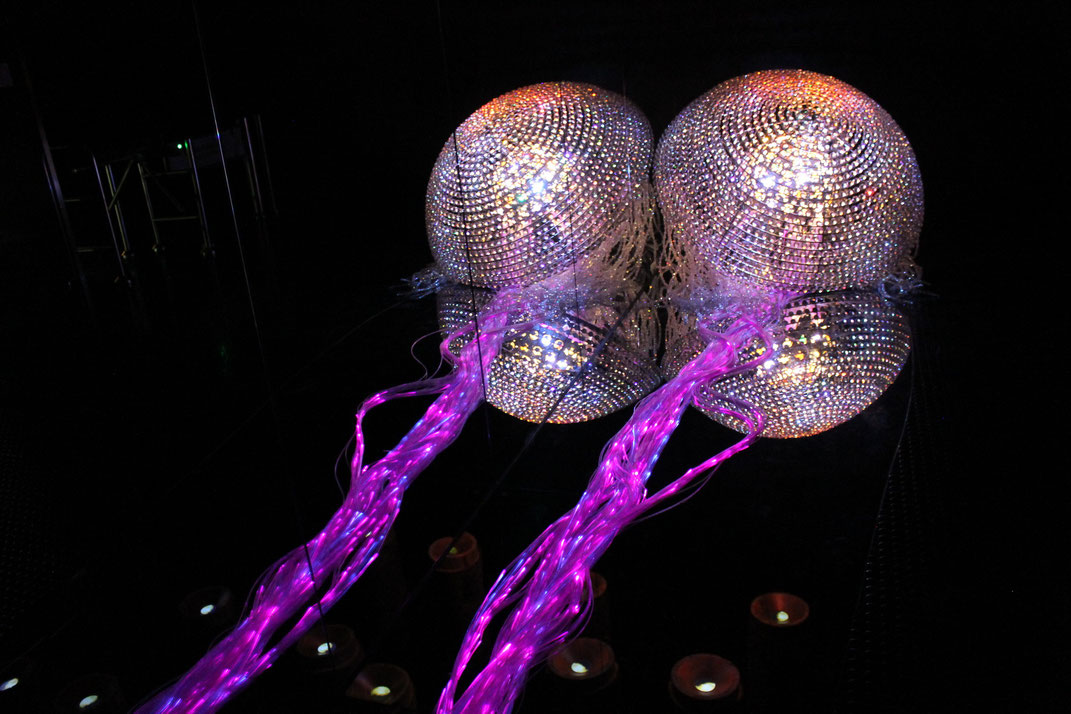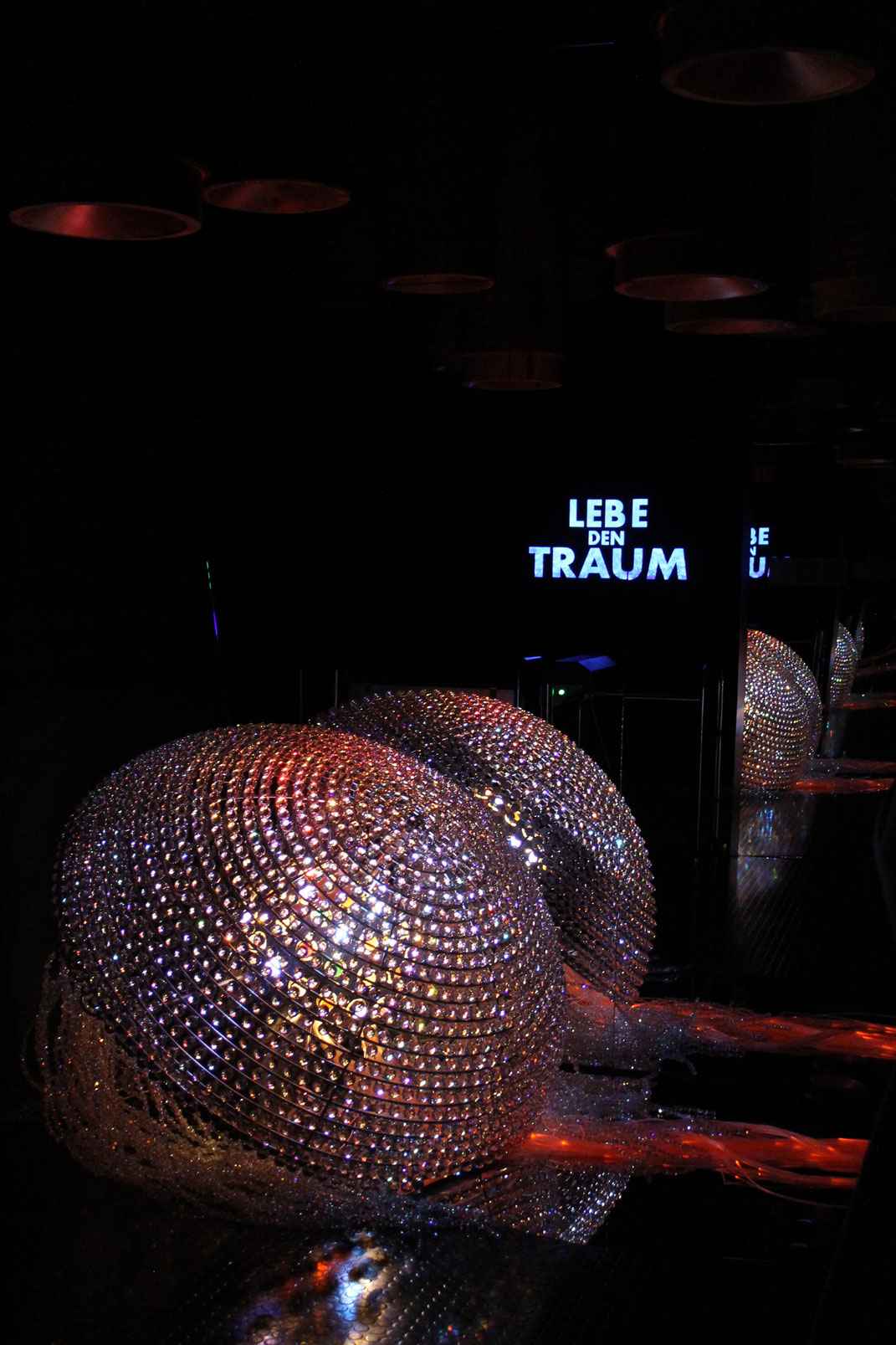 Lebe den Traum-Live your dream