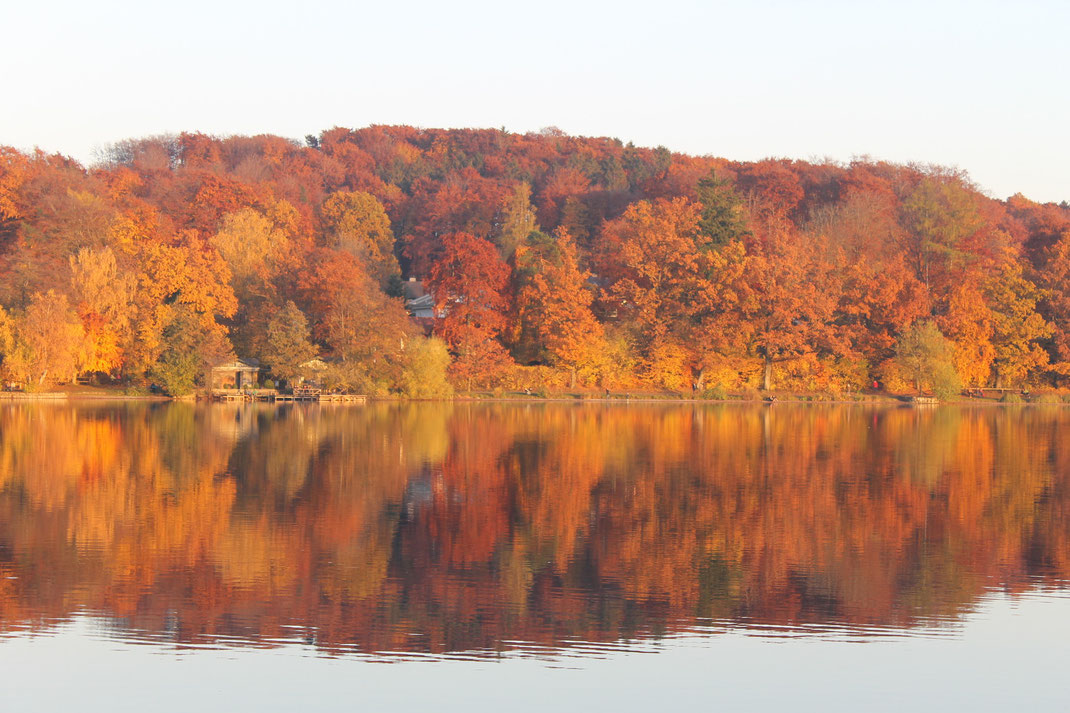 Bavaria, Germany has many beautiful and enjoyable lakes. Besides the well-known big lakes, there are some small lakes, which absolutely worth a visit. Only about 25 km away from Munich city, you will find an idyllic small lake in a small town called Wessling. A perfect destination for a half-day or a day trip, if you love nature. Every season it offers breathtaking view and different color shades.
Here are some fall impressions from Wessling Lake.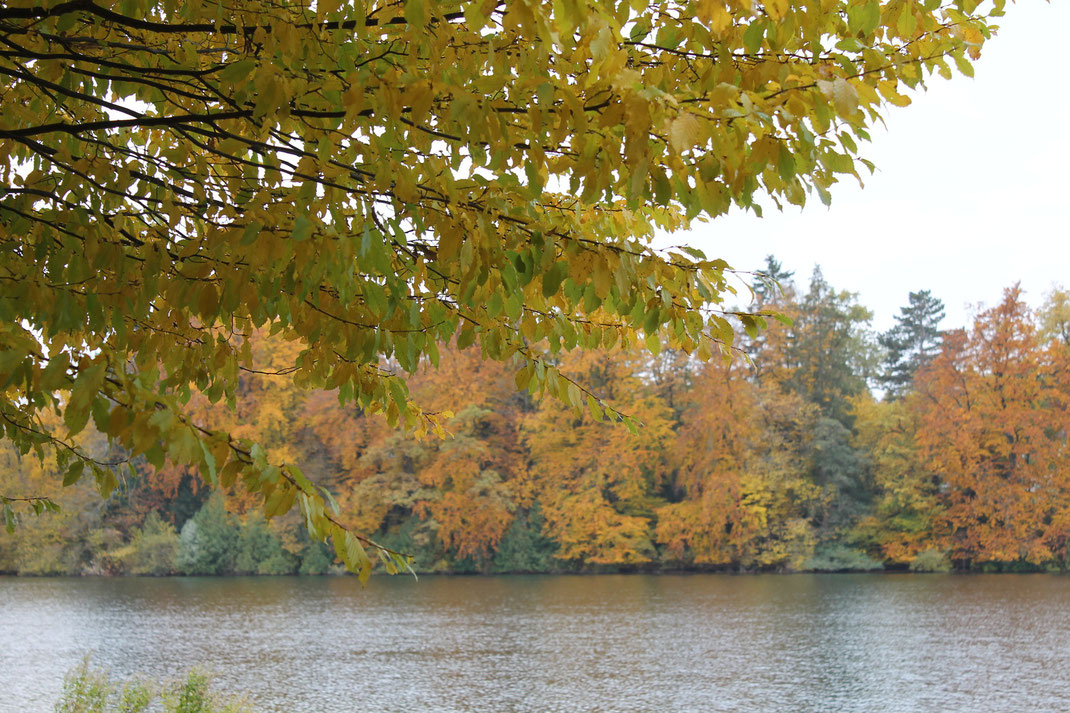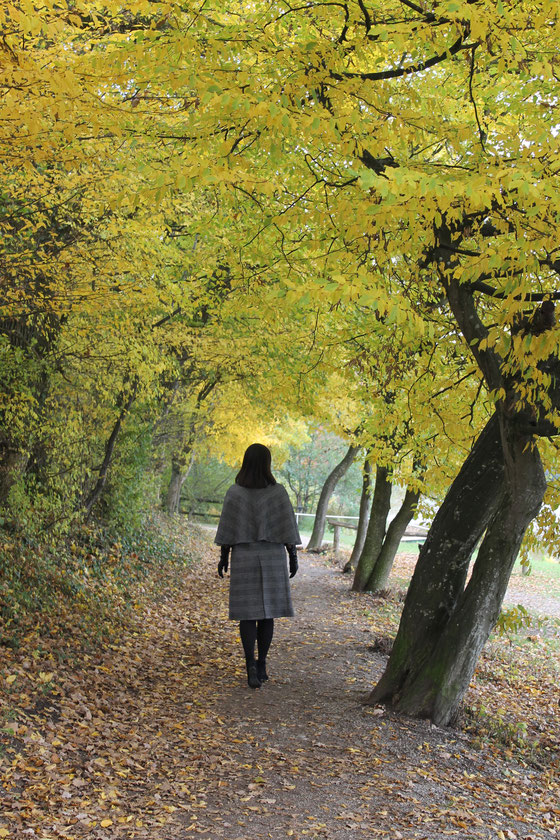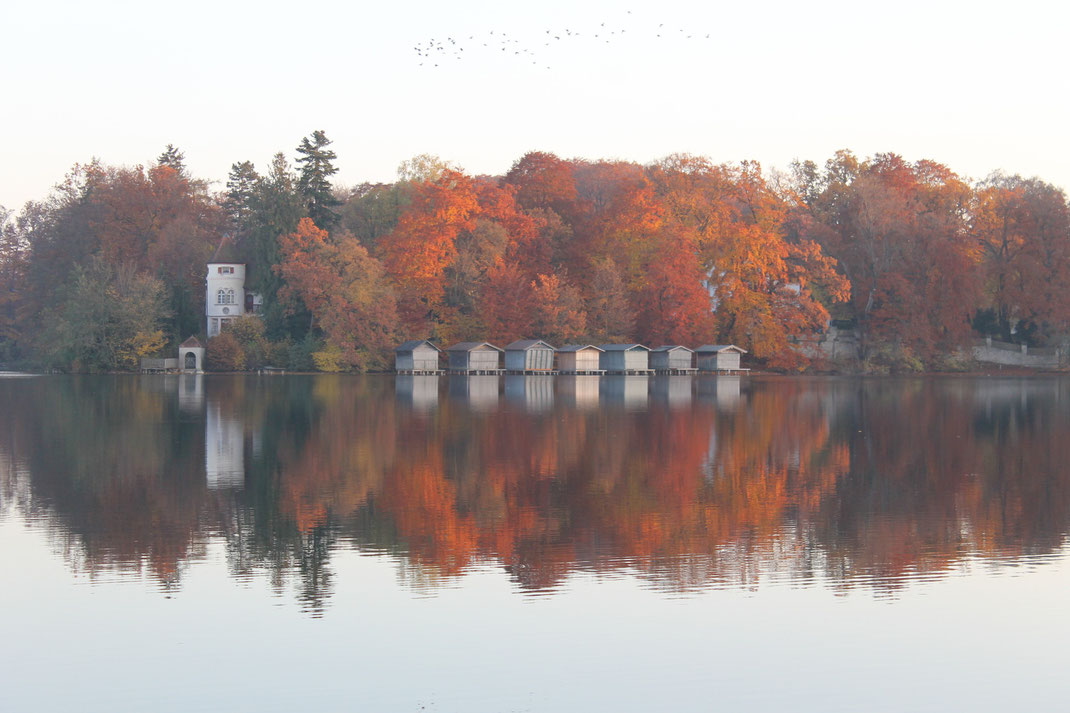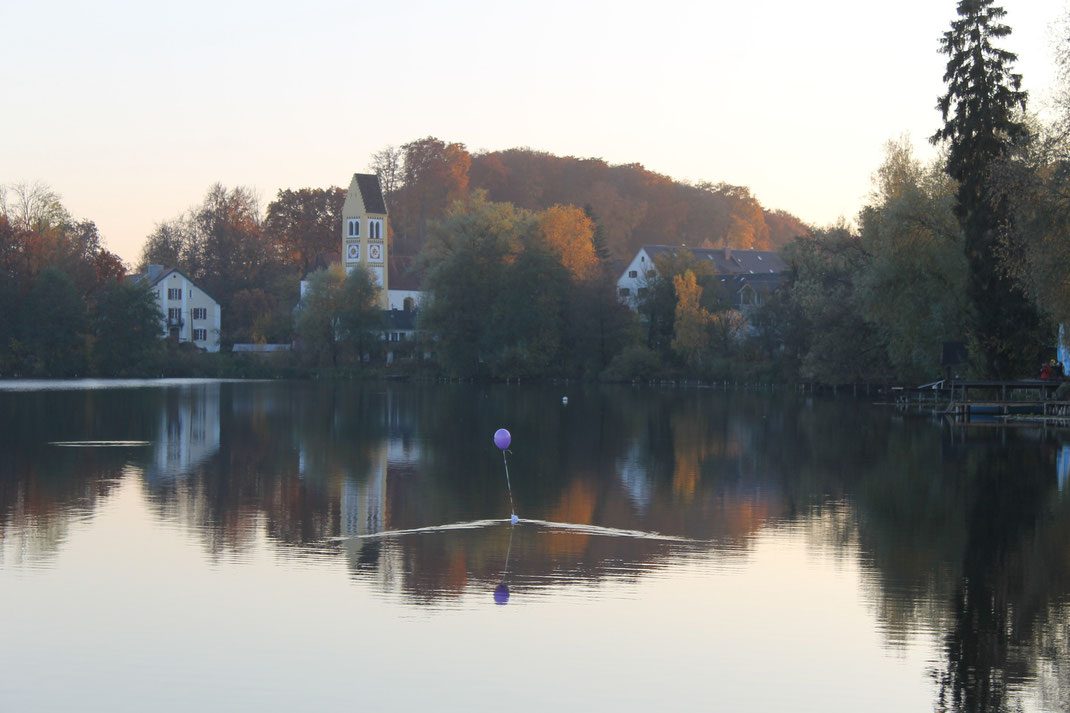 A balloon, coincidentally in the same color of my blog, with a typical wedding wish card at the rope end landed on the lake. It is too heavy to fly and too light to drown, offers a capturing moment in balance...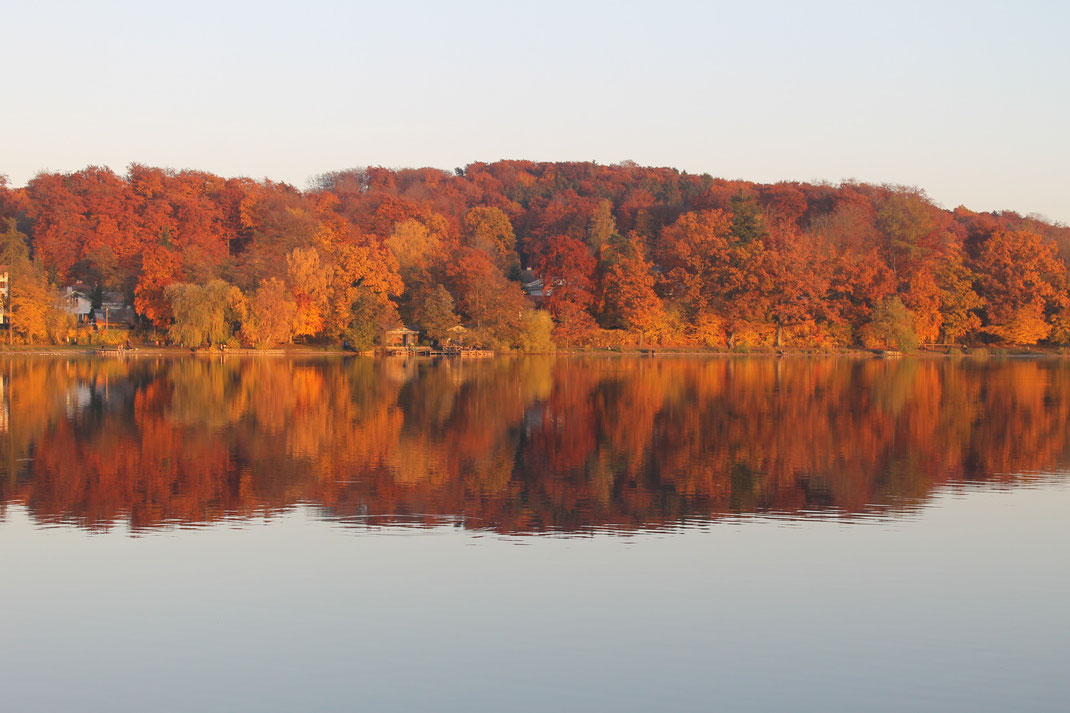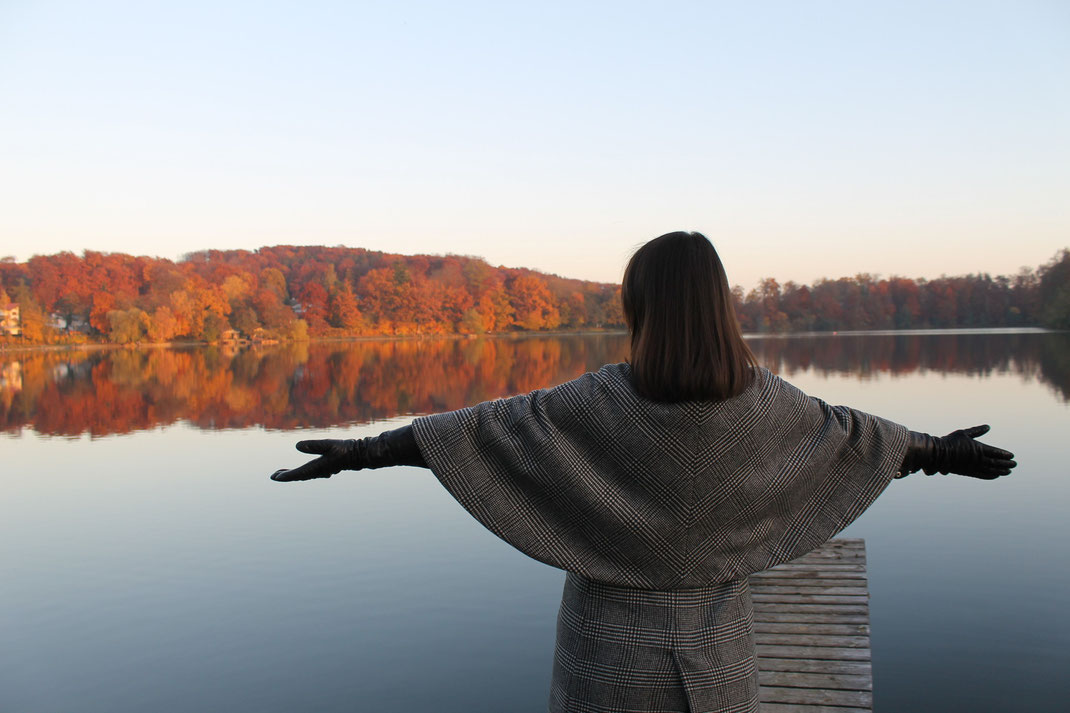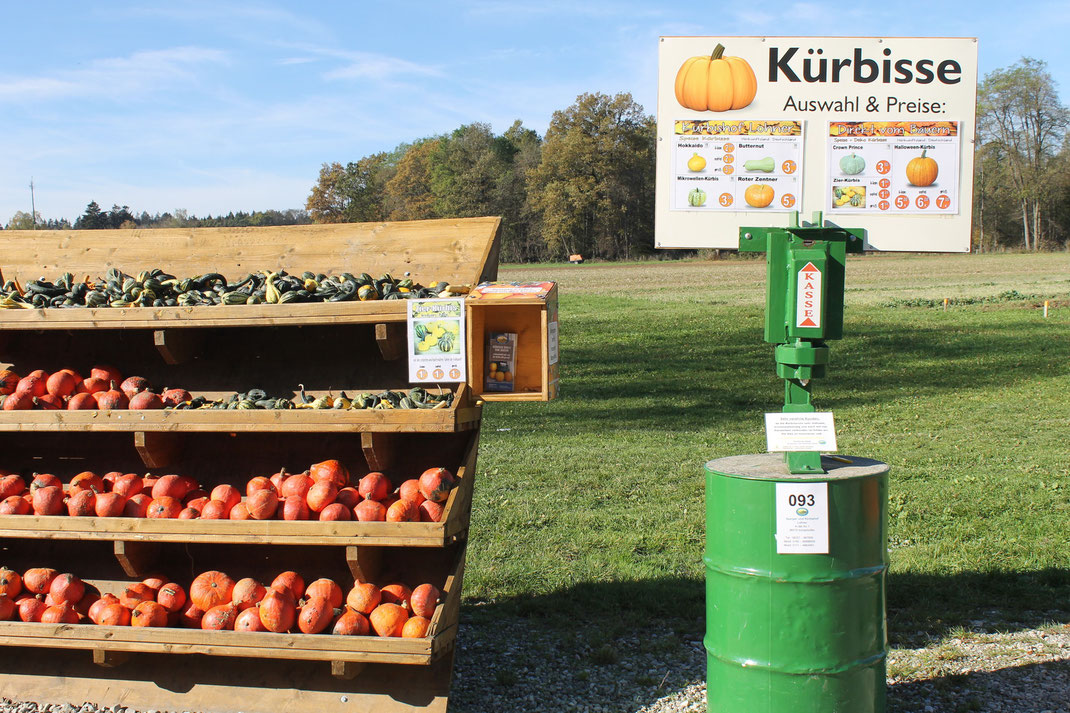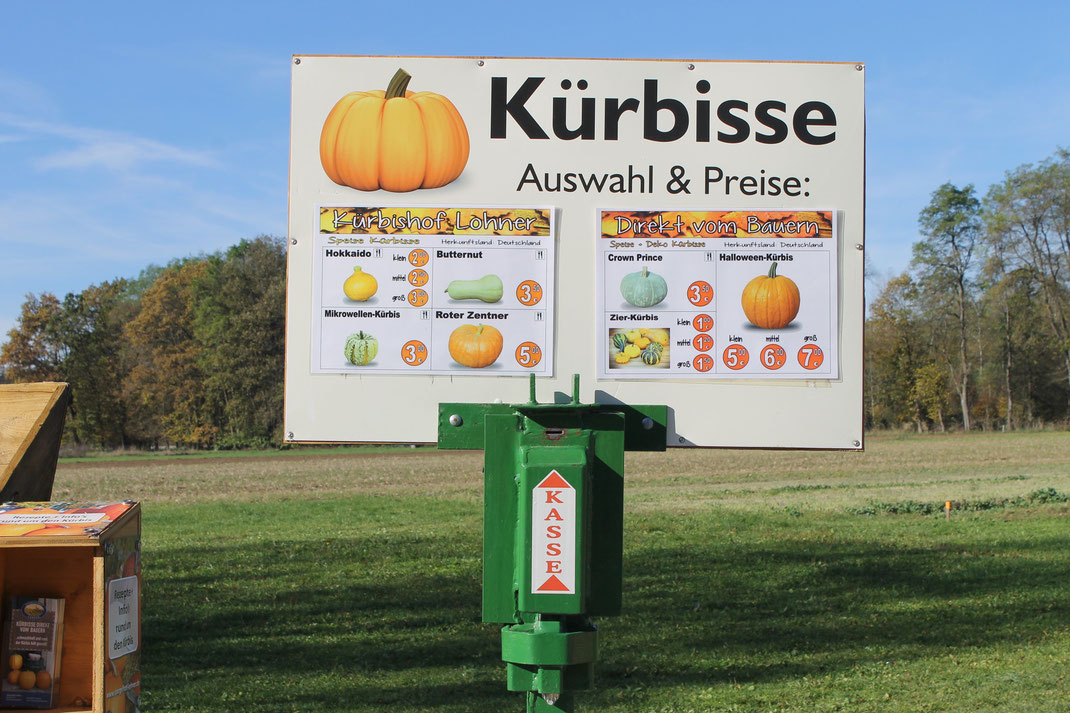 After having a walk around the small lake, you can buy pumpkins from local farmers for pumpkin cream soup at home later and complete the fall day.