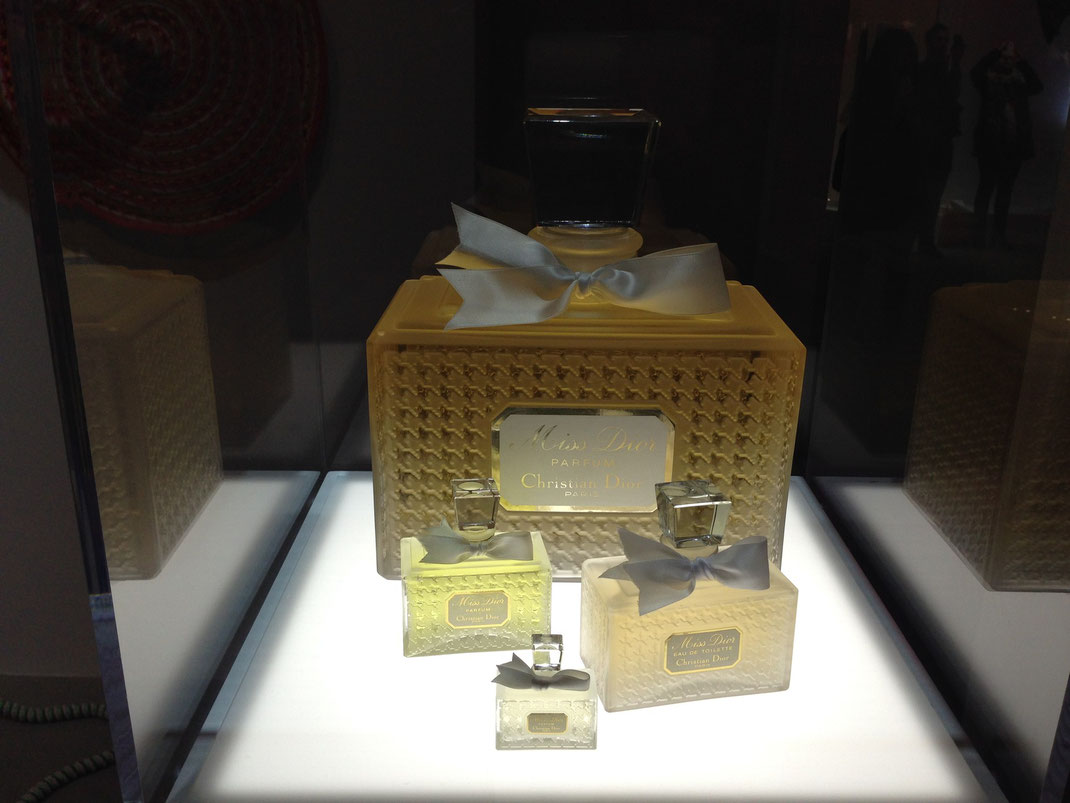 It is really an honor for a perfume to have an exhibition, dedicated solely to it on its birth place. Obviously perfume is nowadays not only just a beauty product anymore, but also it has individuality and "personal" story. The book "The Secret of Chanel No5-the intimate history of a world's most famous perfume" by Tilar J.Mazzeo shows that a perfume can have a biography. So I was excited to take off to Paris via Air France from Munich to visit the "Esprit Dior" exhibition, to have a closer scrutiny of the very first perfume creation of Monsieur Dior.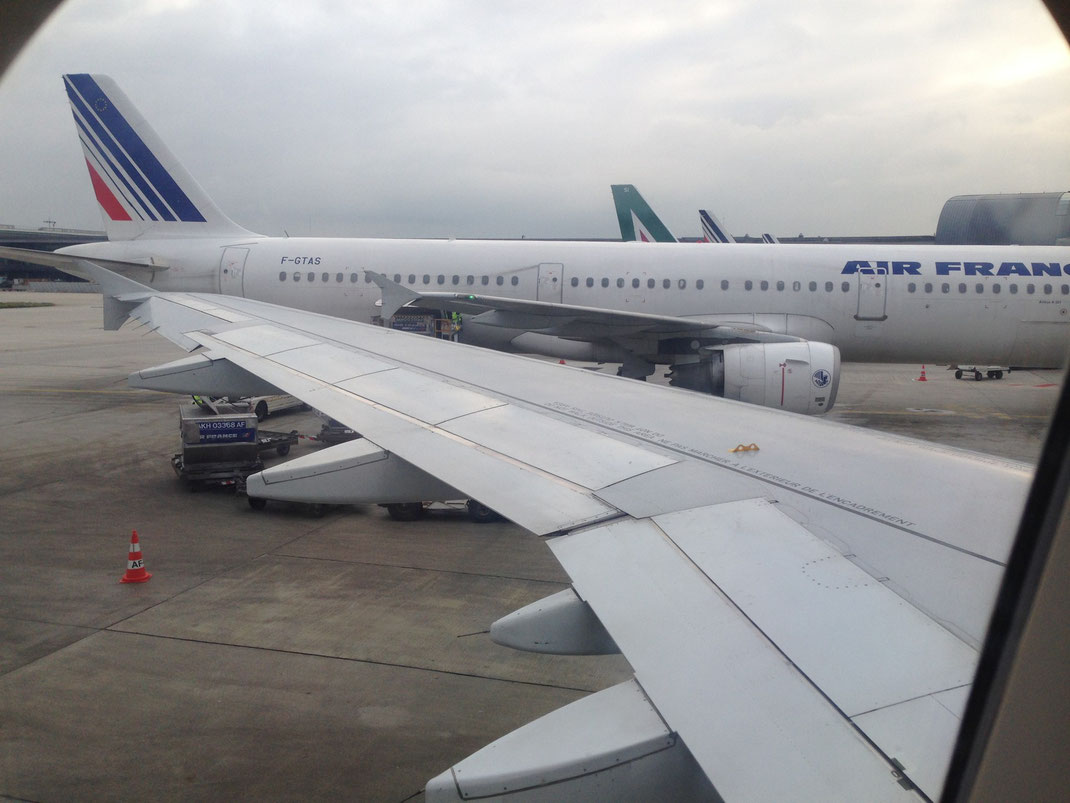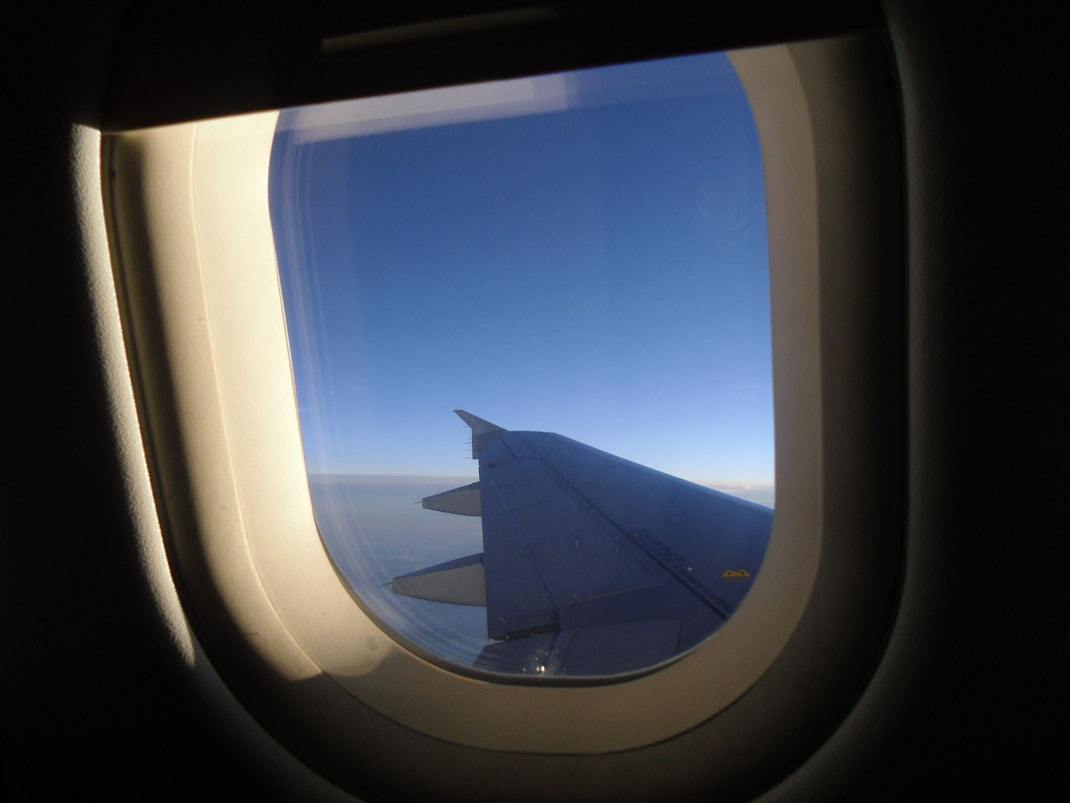 The queuing crowd alongside Grand Palais, where the exhibition took place, reminded me of Vatican visitors in summertime. The name Dior is indeed like a fashion religion in Paris. So it took two hours before I entered this temple.
Jean Cocteau, French writer and friend of Christian Dior, once formulated the name Dior "God"(Dieu) and "Gold"(Or). I remember to have read that Cocteau praised Dior's talent, that he turns everything he touches into gold. Before Christian Dior became a couturier, he was a gallery owner, loved and collected art, cooperated with many notable artists such as Christian Bérard, Salvador Dalí. Later his fashion creations reflect his love of art. This exhibition aimed to preserve Dior's legacy and to achieve that, 15 international female artists were asked to reinterpret the gene pool of his first perfume "Miss Dior" through their modern art.
The curator of the exhibition Hervé Mikaeloff emphasized that this exhibition is not a promotion for the perfume, but it tells the story behind it, it remembers and invites visitors to the adventurous world of Miss Dior.
Christian Dior was 42 years old as he introduced his first collection as well as his first perfume Miss Dior on 12. February 1947, and this collection was stamped as "New Look" in the fashion history. Both the collection and the perfume won laurels for being revolutionary and unforgettable, maybe because he waited to introduce them to public until they were ripe, for Christian Dior a perfume is the perfection of feminity and the last touch of couture making.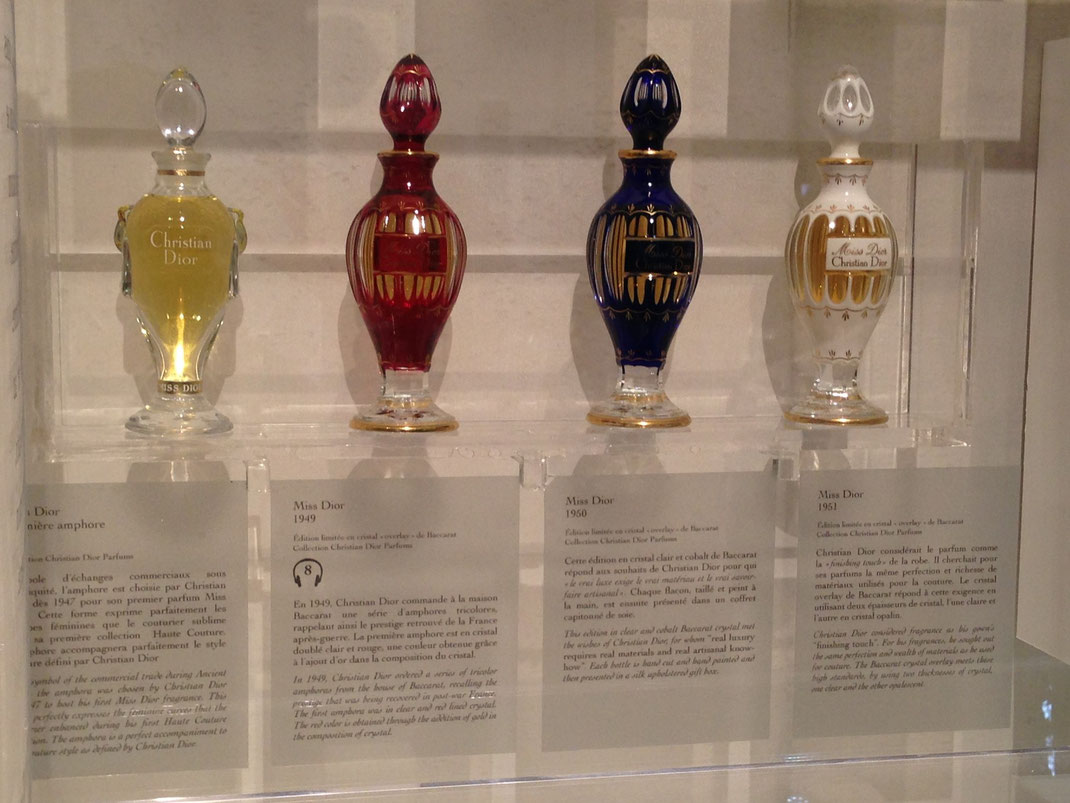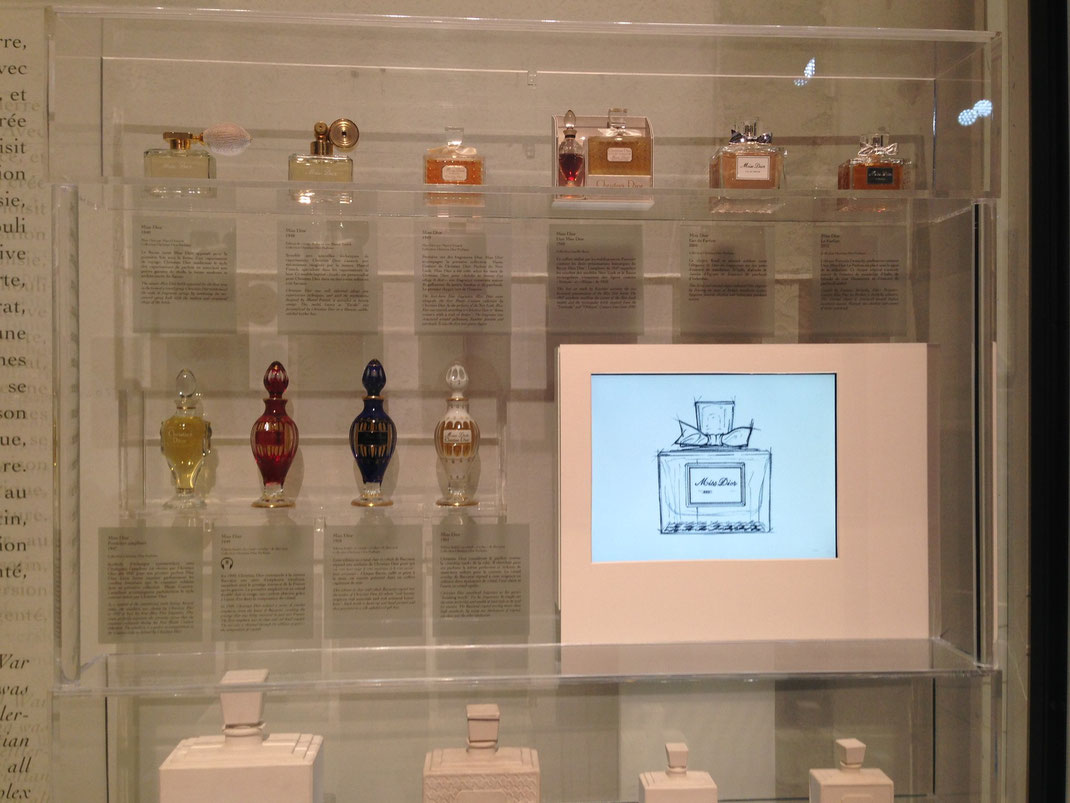 In his imagination, Miss Dior should smell like the sunset in France but also dawn of the day, like night darkness but also firebugs and green jasmine. It should remind him of his home, rose garden and childhood. This smell of contrasts was composed with freshness and softness based on the mixture of roses, green jasmine, patchouli and vanilla.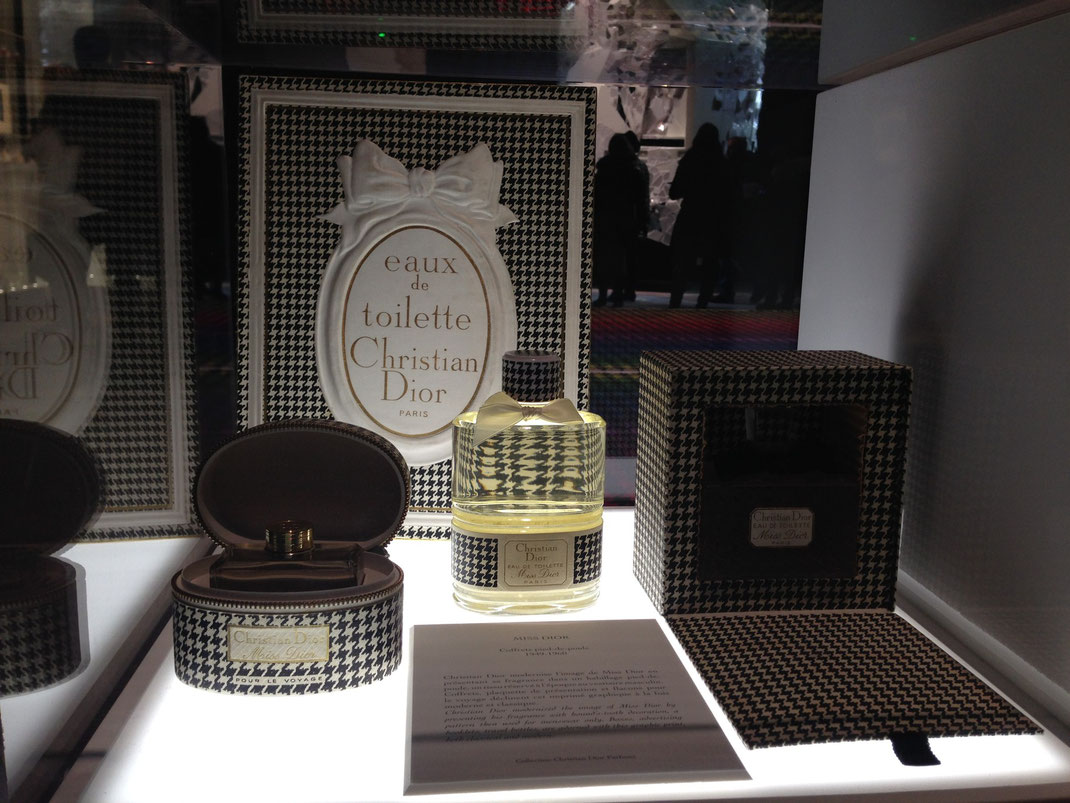 "I created perfume so that women in my dresses leave an unforgettable mark with this fragrance; when they open the perfume bottle, they think of my dresses."
Christian Dior
The fact that at the beginning he gave the perfume only to the customers, who bought a Dior dress, proves his idea of perfume as perfection to the dress.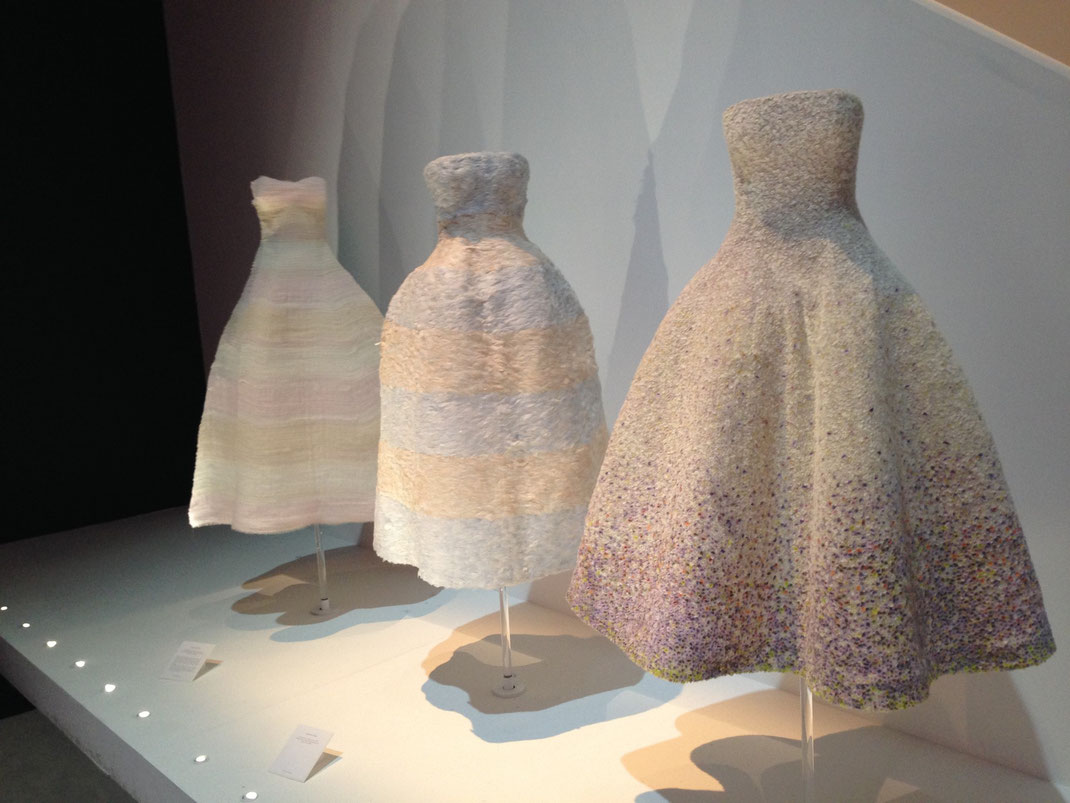 Who was Miss Dior actually? Miss Dior was dedicated to his beloved sister Catherine Dior, who was arrested by Gestapo and deported to concentration camp, because of her underground activity in the Resistance against the Nazi Germans in France during the World War II. It is ironic that Christian Dior, at that time working in fashion house of Lucien Lelong, dressed the wives of German officers. In 1945 Catherine returned to Paris, Christian Dior celebrated her presence and through her, a love for all women. He named his first perfume creation after his courageous sister.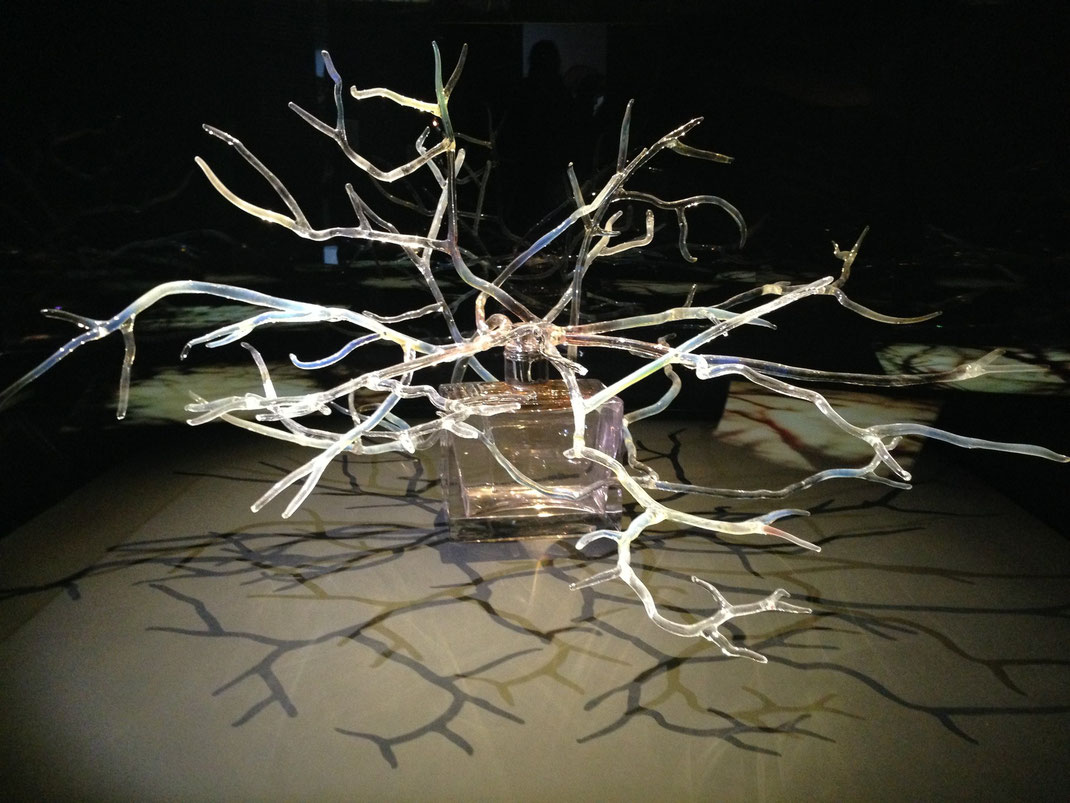 French artist Carole Benzaken tried to make Miss Dior code visible as a perfumed architectural piece.  In Miss Dior she doesn't see a woman, she sees landscapes and colors. For her it is a relationship between skin and veins, heart and heartbeat.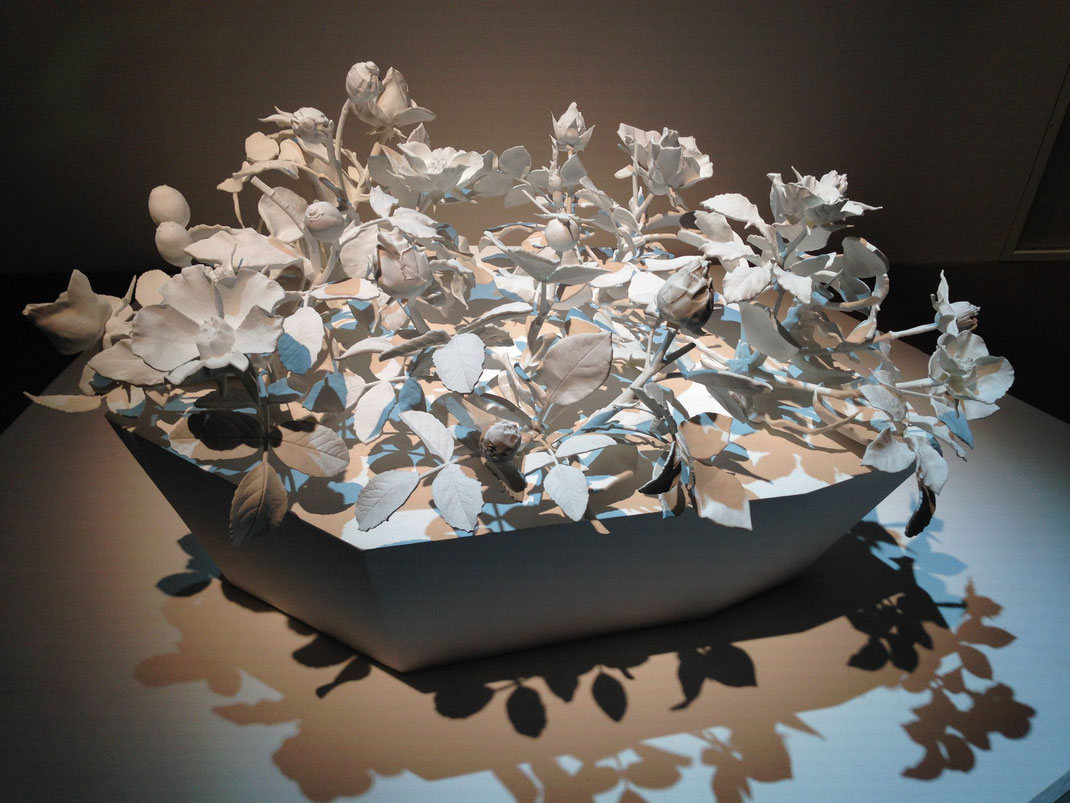 Italian artist Carla Matti wanted to interpret Dior's beloved rose in her own way. Scanned and recomposed, computer printed in 3D, this Miss Dior sculptural rose garden reflects the intervention of man with nature, as the rose is the perfect example of a flower created by human hands.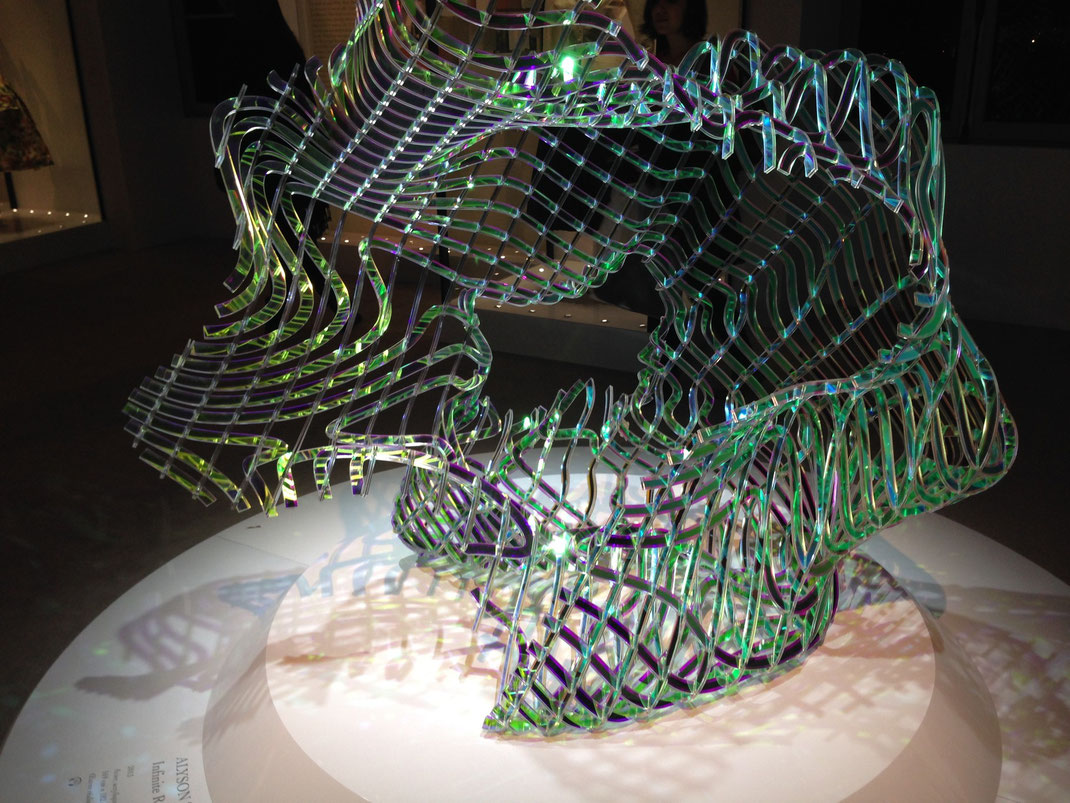 This is my favorite artwork of the exhibition. Infinite Rose by New Yorker artist Alyson Shotz changes color and shape depending on the movement of light and that of the observer. There is no surface, no inside or outside. Surface is structure, structure is surface. When the observer walks around the sculpture, his eyes and brain assemble this rose in different ways.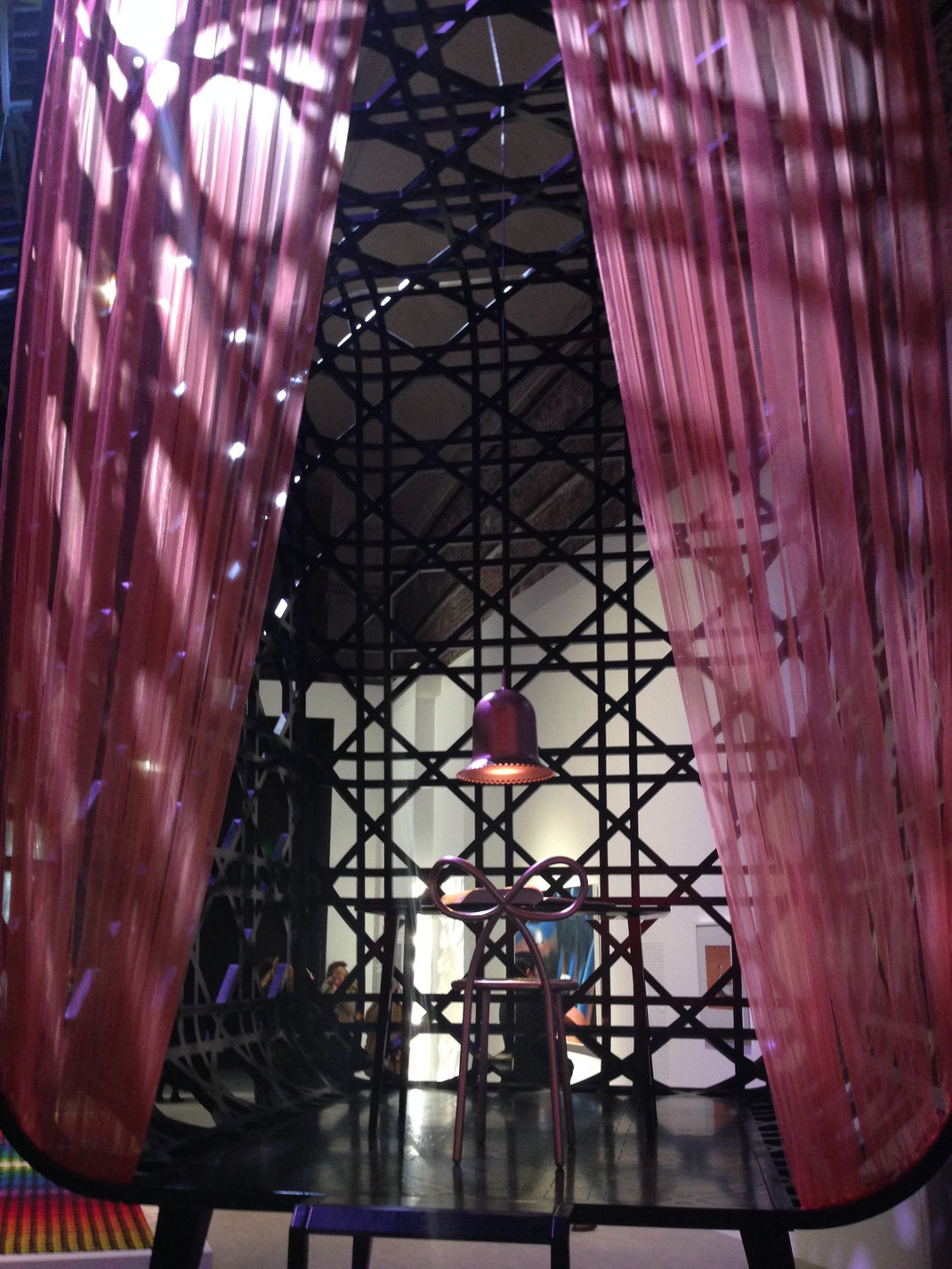 Slowenian artist Nika Zupang designed this fairy-tale pavilion, which is called A Room of One's Own. For her, pink recalls the color of flesh, life, skin texture and its absolutely feminine charm. On the small desk there was a thick notebook, where visitors leave their greetings and imressions.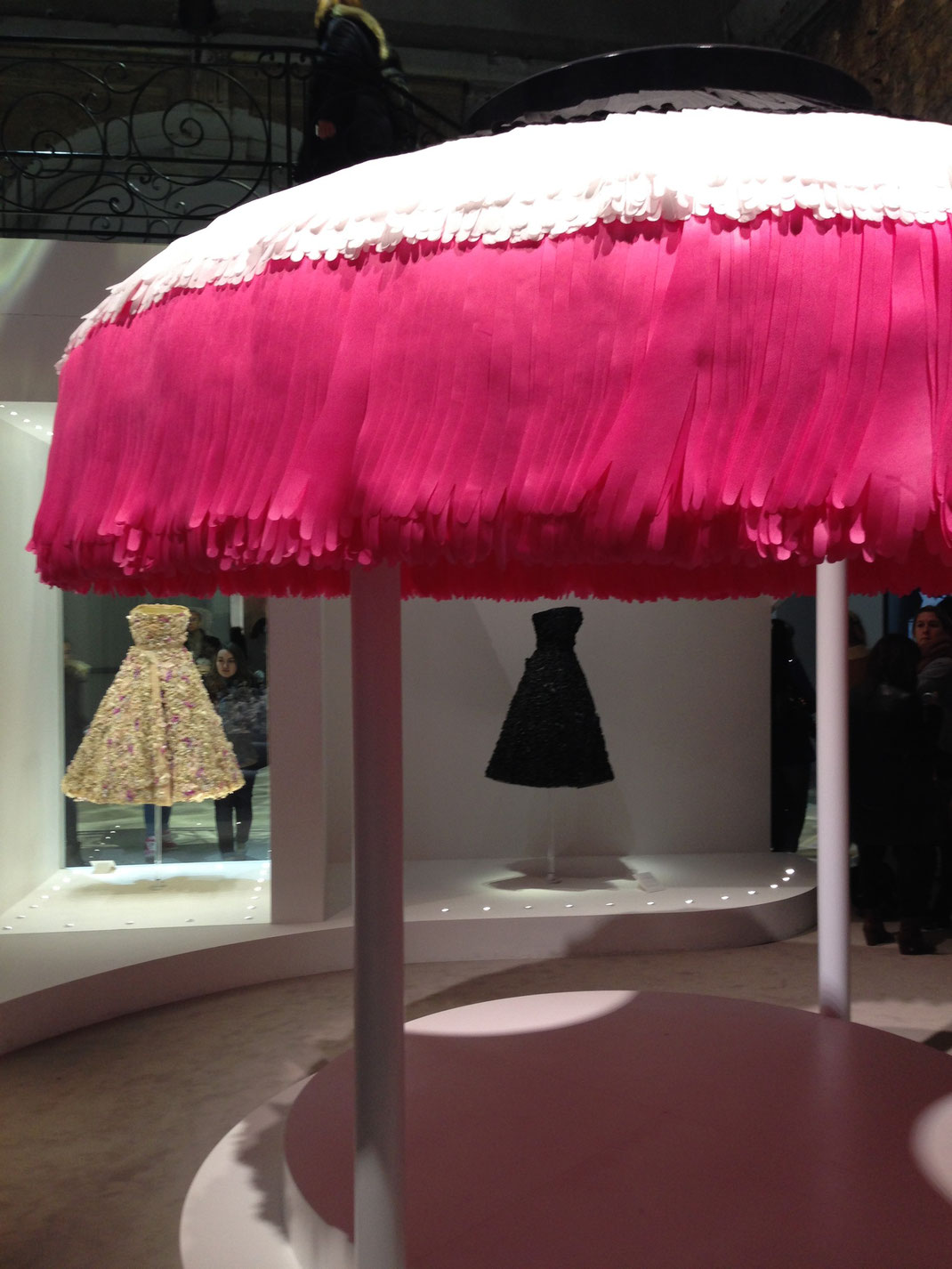 At second sight you'll notice that this artwork by Ioanna Vautrin, 3 meters in diameter, is made of gloves. It is covered with 864 pink gloves, 592 white gloves and 504 black gloves, in the colors of the Miss Dior fragrance. It invites visitors to stroll beneath the rosette, imagined like a place of sharing and serenity.
A three meters wide huge bow, changing its colors from pink to red, is an artwork by artis Joana Vasconcelos. This bow is adorned with almost 1 665 perfume bottles and LED lights inside. If you look at it closer, you'll notice that these are J'adore perfume bottles. Why this mixture of Miss Dior with another iconic perfume of the house? Exactly, that is her play upon the title of J'adore by infusing her own Miss Dior bow. For her, Miss Dior spirit is combination of extremes, couture and playfulness, architectural rigor and cotton candy lightness.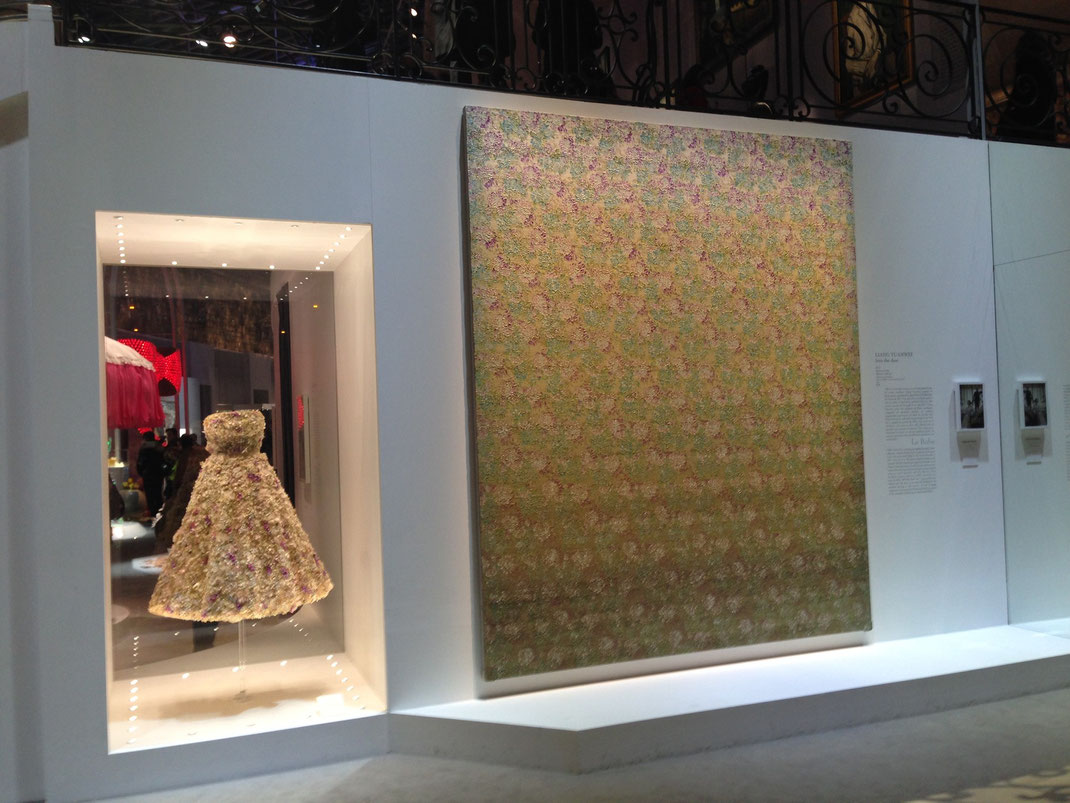 Chinese painter and designer Liang Yuanwei was inspired by a Dior dress from the Haute-couture collection in 1949 and painted moving, textured flowers. It reminded her of a poem by Rainer Maria-Rilke "…I painted flowers fading into the dust, to present the feeling of the moment turning to eternal."
In addition to the artworks there were beautiful Dior haute couture dresses exposed.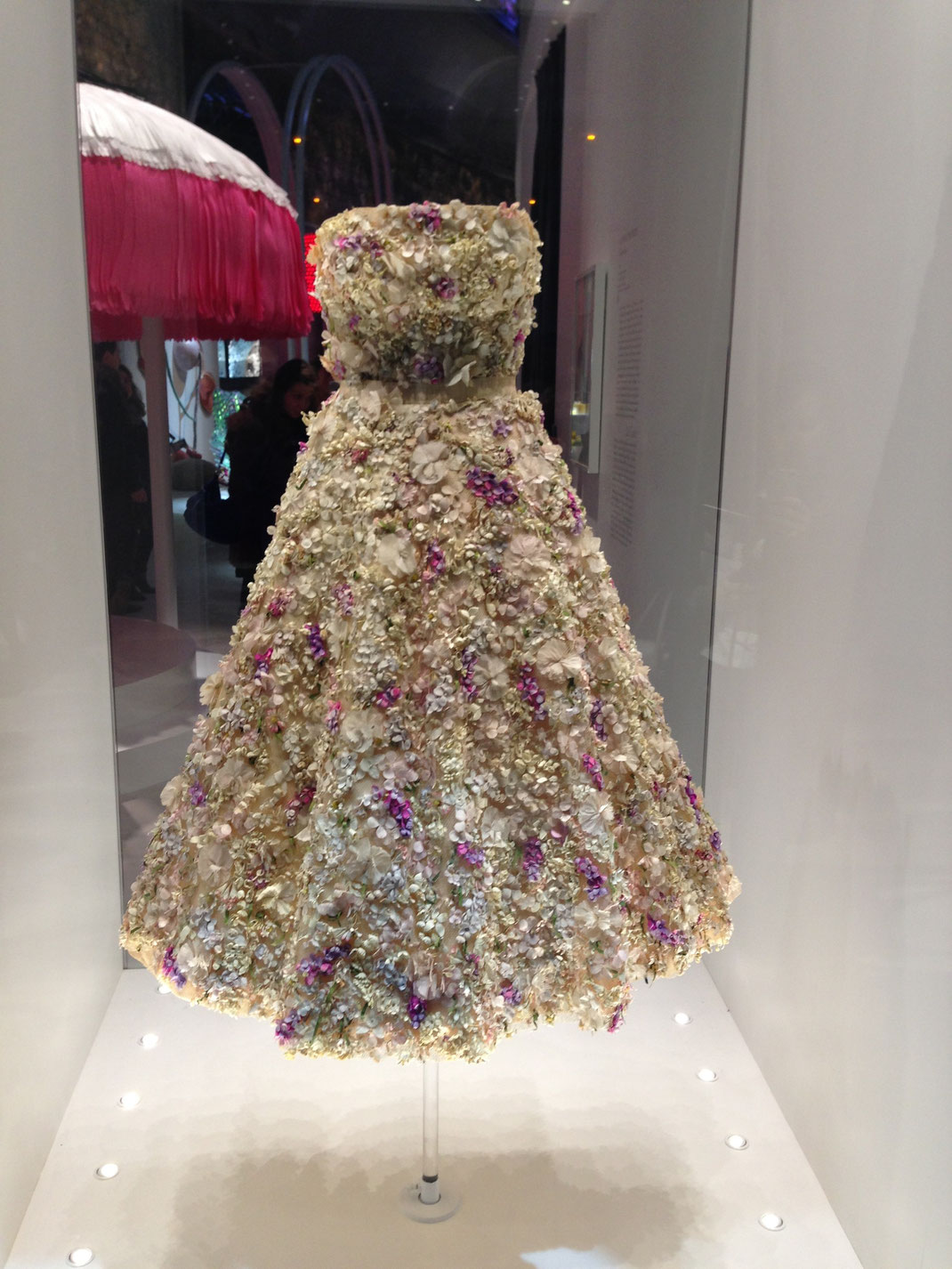 Spring/Summer Haute couture dress by Christian Dior in 1949. Flowers on this dress are exactly the same ones, which were used in the Miss Dior fragrance.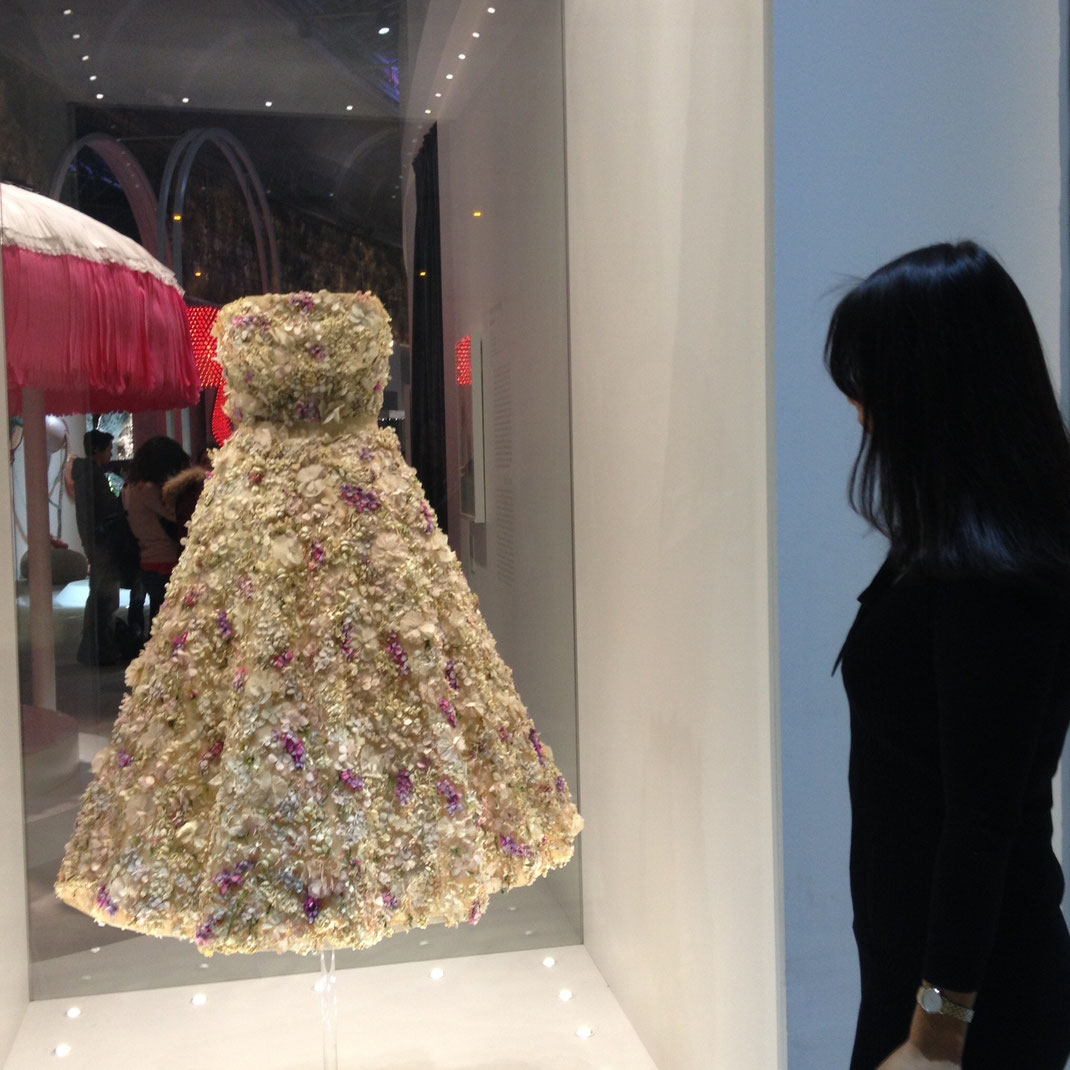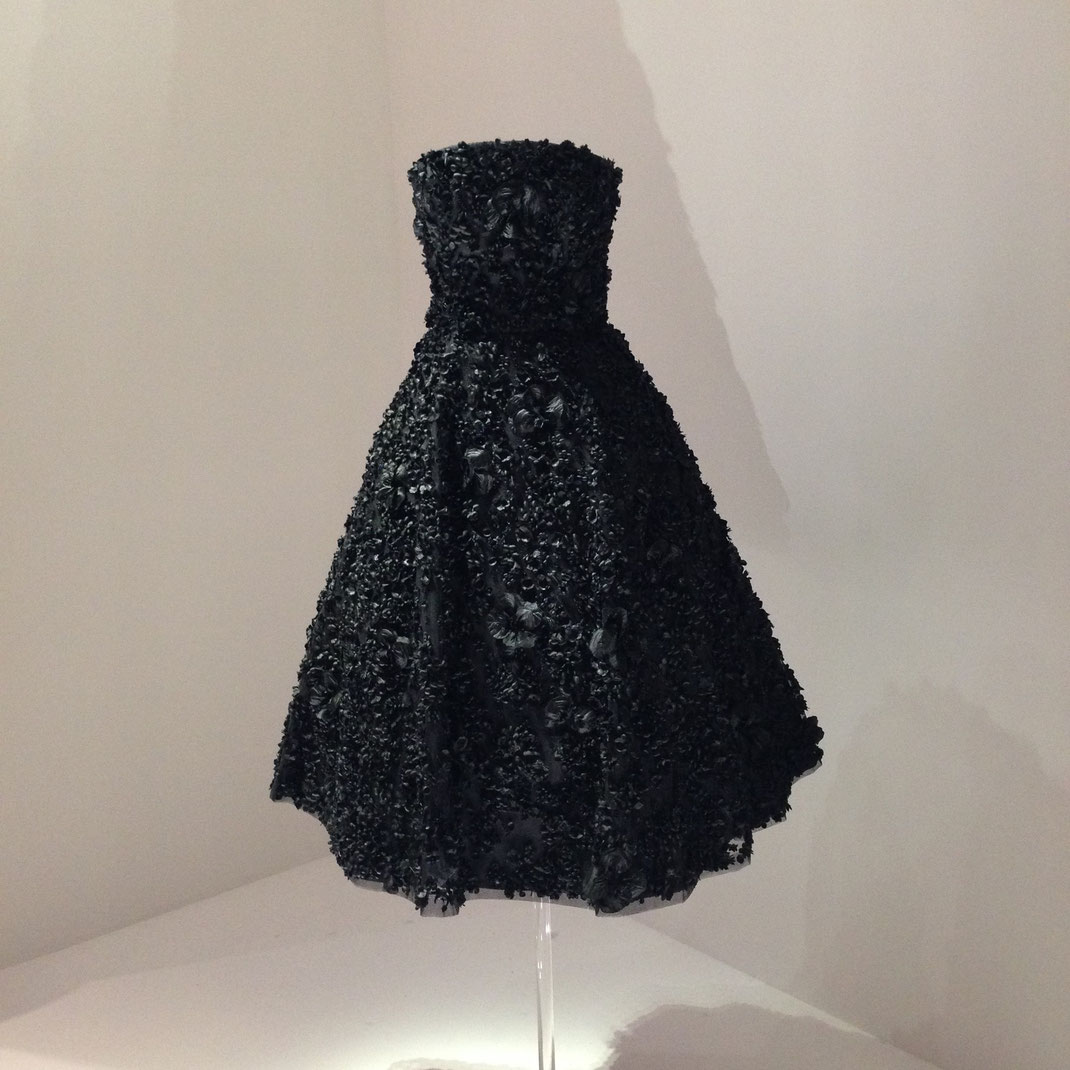 Raf Simons designed this one in 2013 for Natalie Portman, face of the fragrance. He was inspired by the dress by Christian Dior and applied silk flowers, chose black color as a modern coolness.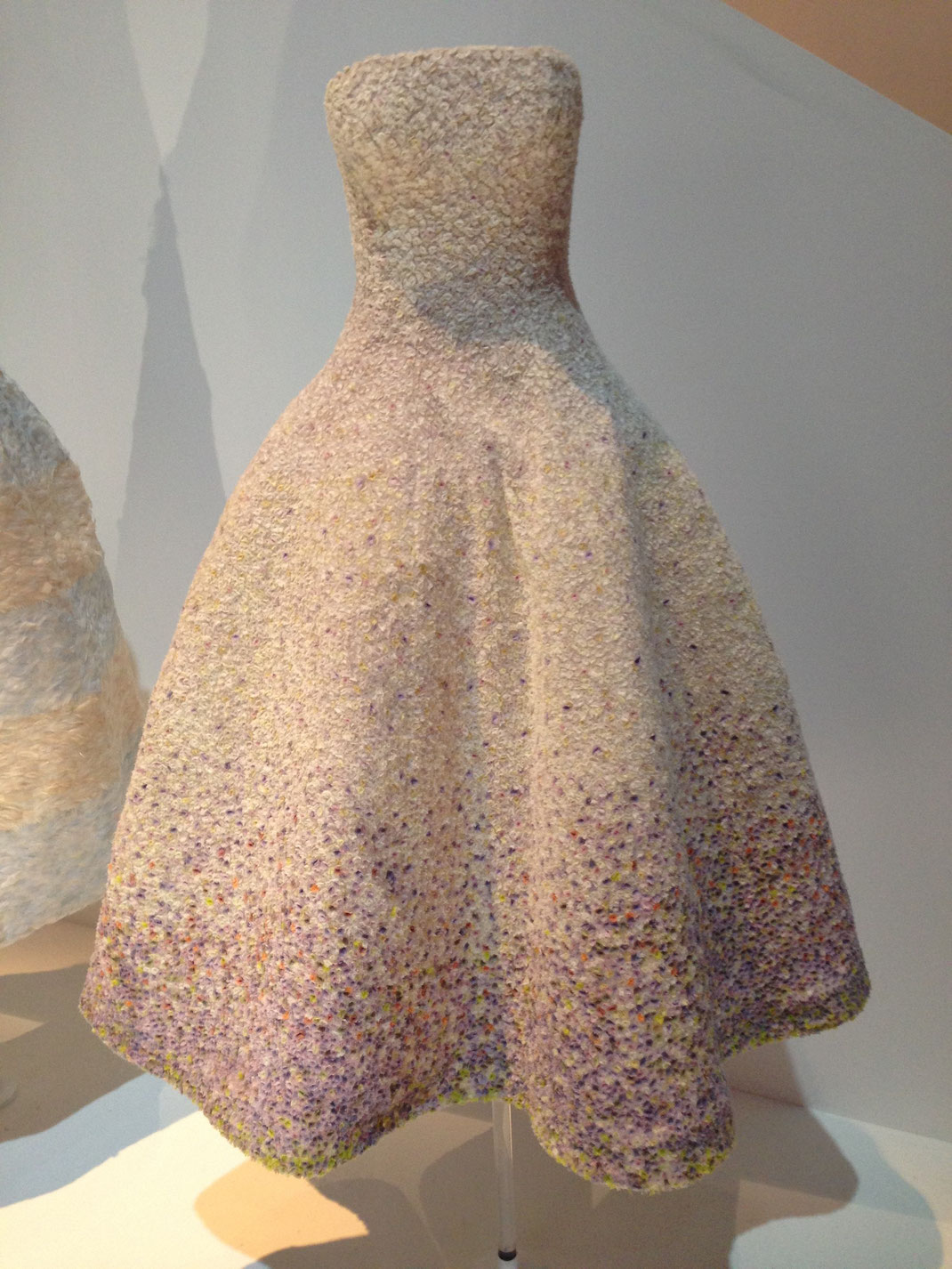 You remember Natalie Portman wearing this dress in the Miss Dior commercial?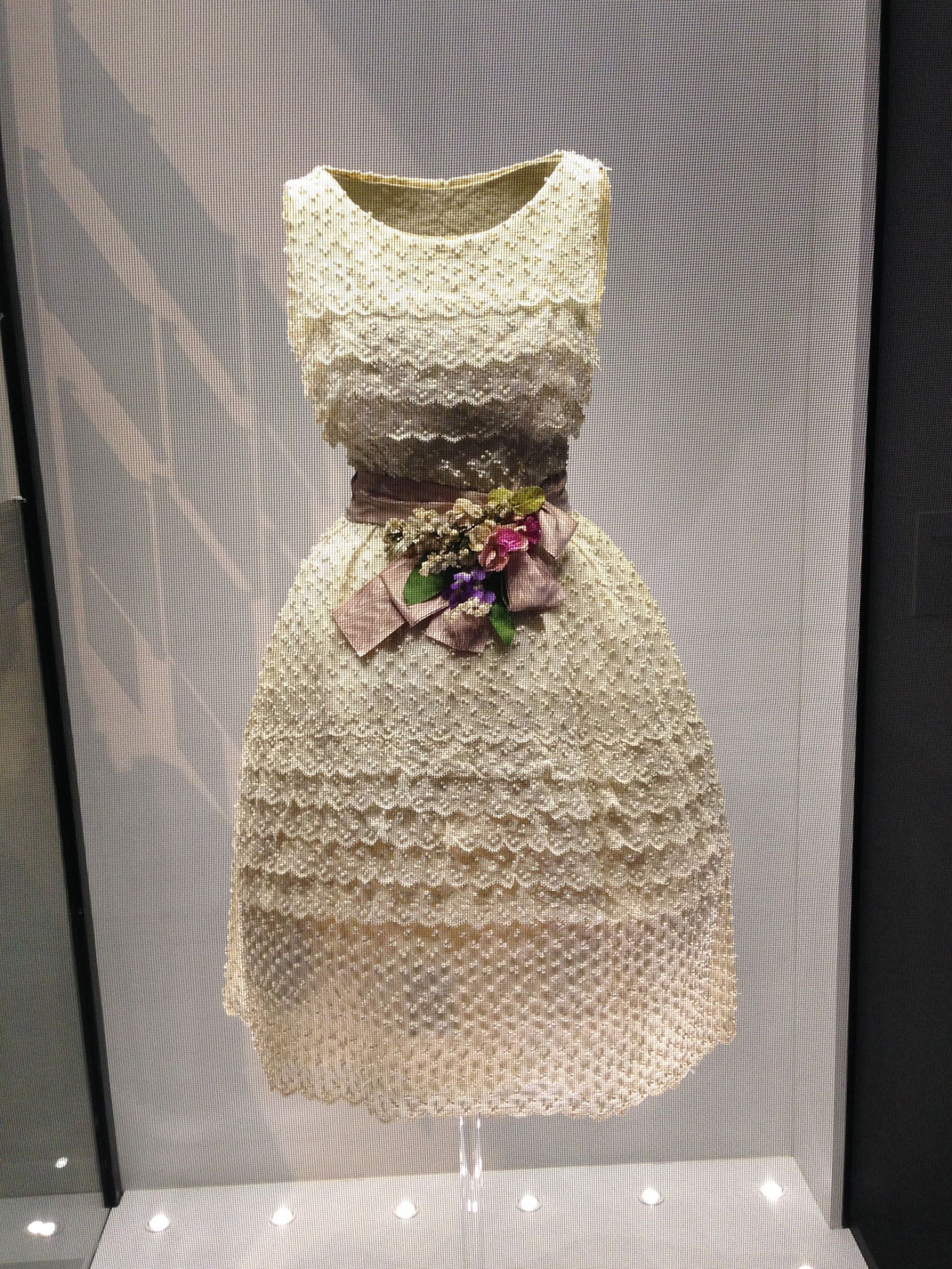 Spring/Summer 1961. Worn by Elizabeth Taylor and Gina Lollobrigida
Slowly the scented day with Miss Dior came to an end. Paris was shining in its festive decorations full of light. Walking down the Champs-Élysées, I realized that I was more excited than before the exhibition and in my imagination I perceived rose garden, green jasmine and home of Christian Dior. A creation made with Love and Passion lasts with its legacy and goes on inspiring other generations...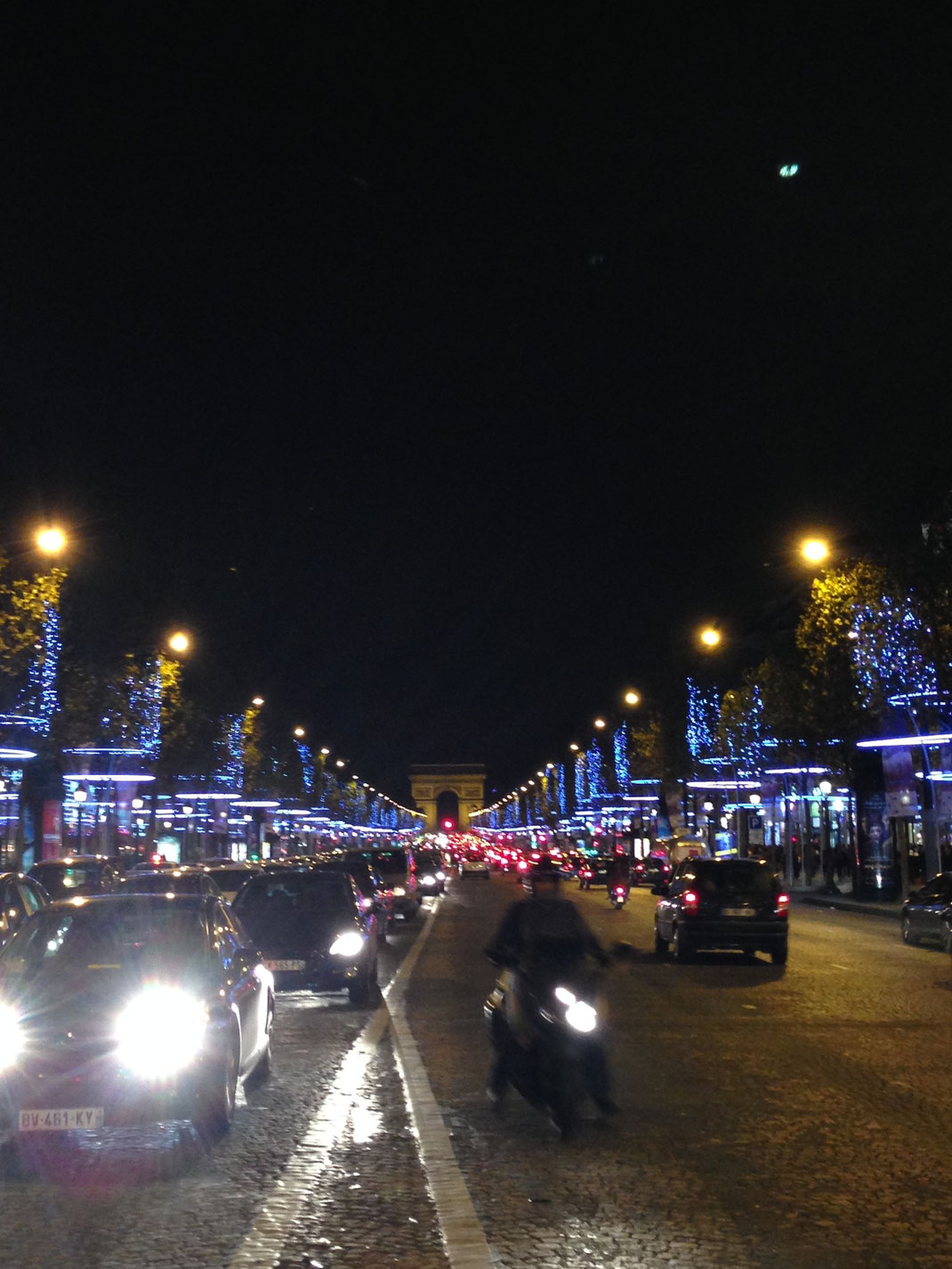 PS: Esprit Dior is a travelling exhibition and started from Paris, it was held so far in Beijing, Shanghai and Seoul.